However, the photo, which shows Paul laying on Faiers lap while her two-year-old niece, Nelly, climbed on her, was praised by 'Eastenders' star Jacqueline Jossa.
"She's very open and you must know she posts whatever she wants, if it makes you uncomfortable just unfollow, don't write stupid comments."
Some of the negative comments Faiers received on the photo were from those who felt she didn't need to "show her breast so much" in the photo.
"Fine if she wants to breastfeed," one person wrote. "But to get her boob out as much as she has and then post a pic on Insta is attention-seeking."
Another wrote: "I'm all for breastfeeding your baba, but this post is purely to show off your feminine assets, not the benefits of breastfeeding."
One comment simply read: "Def showing too much boob."
The majority of Faiers' fans were quick to defend her.
"So beautiful," one fan wrote. "It's great that you're part of the movement normalising breastfeeding."
Defending the former 'TOWIE' star, another commented: "You can't see anymore of her boob in this photo than you would normally see in a revealing bikini.
"Fair play to her, her body is amazing and this is a lovely pic of her feeding her son."
Before You Go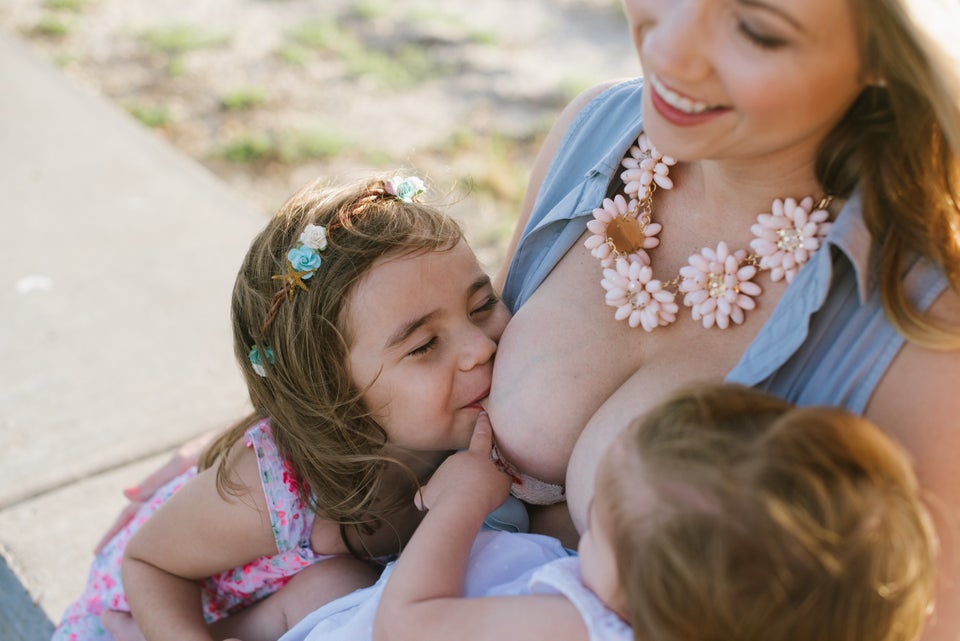 Breastfeeding Tandem Photography