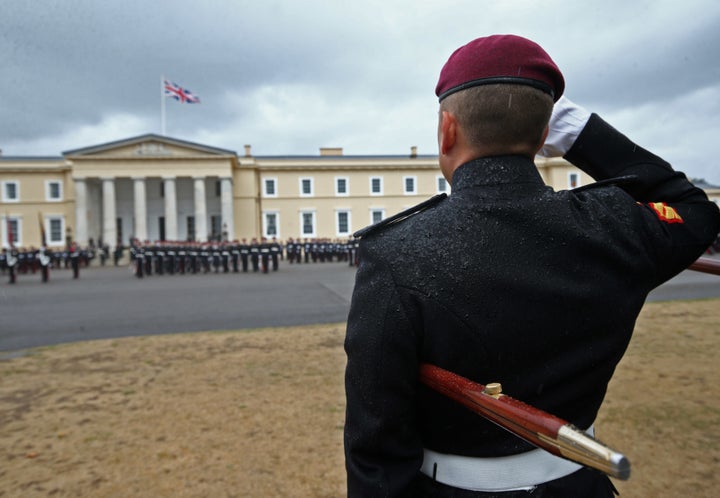 Coronavirus has changed everything. Make sense of it all with the Waugh Zone, our evening politics briefing. Sign up now.
The UK's Sandhurst military officer training academy is earning increasing millions from training foreign students, many of whom come from countries with "terrible" human rights records, official data shows.
The Royal Military Academy Sandhurst earned more than £6m from foreign students in 2019-20 – a decade high that took total earnings to more than £40m over the last ten years.
Liberal Democrat MP Layla Moran, who obtained the figures using a freedom of information request, said many of the cadets would be "learning from our best and then taking these things back to regimes that repress their population and trample all over human rights".
She raised particular concerns about training cadets from Saudi Arabia and Bahrain.
The UK last year suspended new arms deals with Saudi Arabia after a court ruled they were illegal because ministers did not properly assess whether British-made weapons were part of bombing campaigns in Yemen that critics say violate international humanitarian law.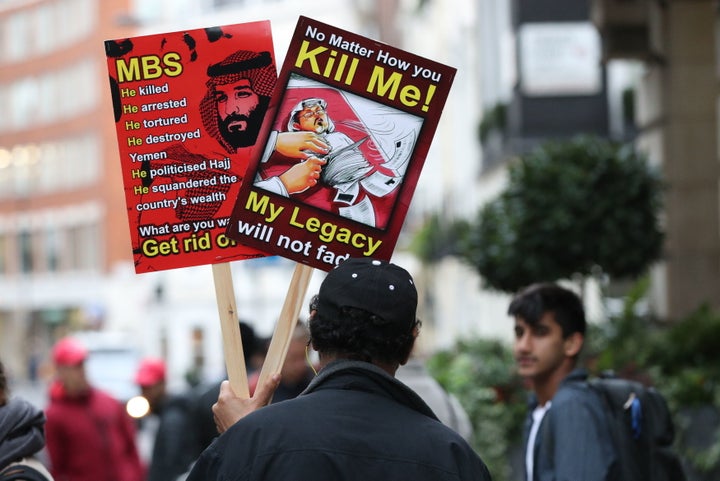 The Middle Eastern kingdom was also the target of international outrage following the murder of Saudi journalist Jamal Khashoggi in the Saudi consulate in Istanbul, Turkey, in 2018, while the regime is increasingly executing its own citizens.
Bahrain has become one of the most repressive Middle Eastern countries since violently crushing a pro-democracy "Arab spring" movement in 2011, according to Freedom House.
The monarchy has "systematically eliminated a broad range of political rights and civil liberties, dismantled the political opposition, and cracked down harshly on persistent dissent concentrated among the Shiite (Muslim) population", according to the US NGO.
Ahead of armed forces week, which starts on Monday, Moran told HuffPost UK: "People will look at this and think why are we selling weapons to Saudi, training Bahrainis and then sitting there while they oppress their population.
"Shared military training with our allies is a fantastic resource, but it is time to stand up for the values we talk about so much – democracy and human rights.
"British forces provide some of the best military training in the world, but the privilege to train with our top class troops should be reserved to those foreign armed forces who share our values and our strict adherence to humanitarian law in combat.
"I believe we need to end the training of overseas royals from regimes with terrible human rights records at Sandhurst."
A Ministry of Defence spokesperson said: "The British Army has a long-standing history of promoting core values to all personnel including integrity, human rights and accountability.
"At Sandhurst there is no exception. It has an extensive and proud tradition of training overseas military and civilian personnel, many of which bring a variety of experiences and unique skills."