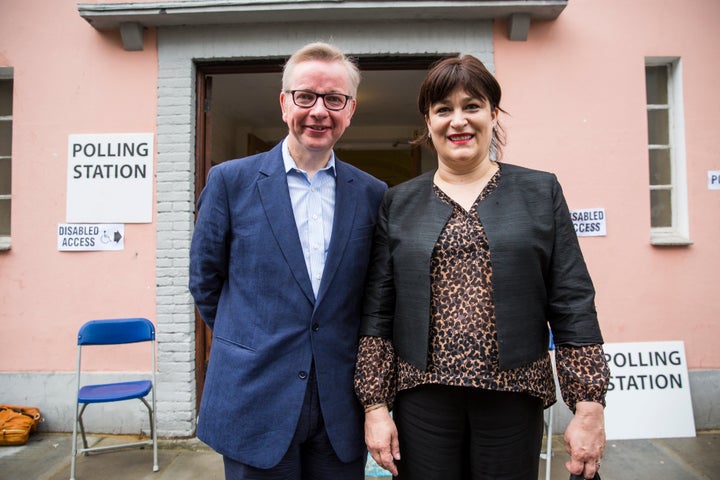 Sarah Vine has alleged that she too has been "groped" in No.10 after a top TV producer claimed she was touched inappropriately during a Downing Street meeting.
Goodwin told the Radio Times: "I looked at the hand and then in my best Lady Bracknell voice said, 'Are you actually touching my breast?'
"He dropped his hand and laughed nervously. I swept out in what can only be called high dudgeon. I wasn't traumatised, I was cross."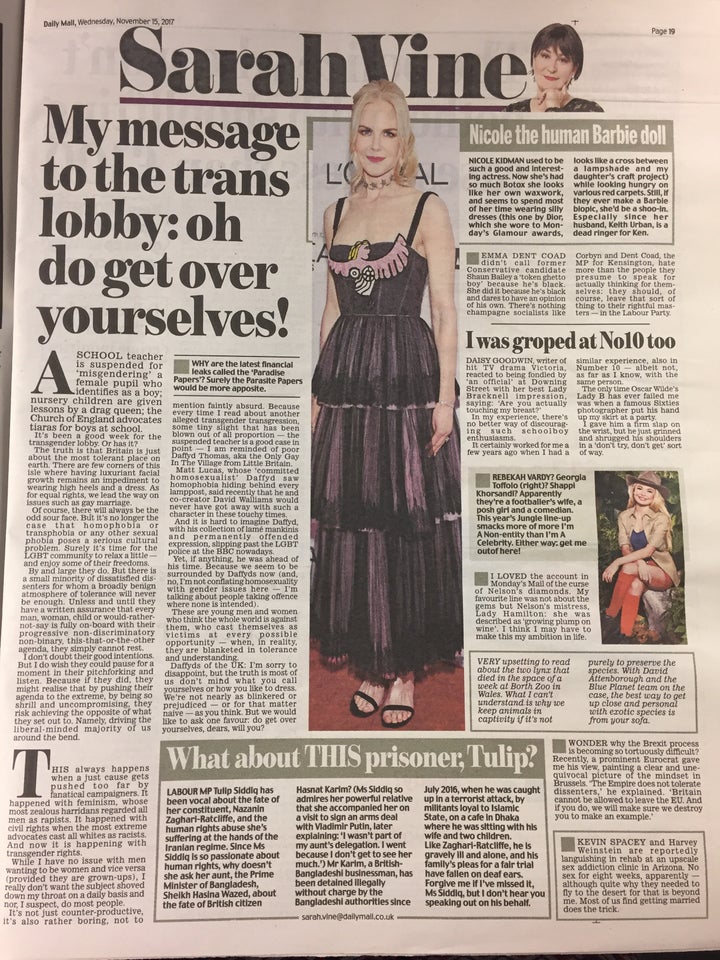 Now, columnist Vine has claimed that she too was the victim of similar behaviour while at the government headquarters.
Referencing Goodwin's "Lady Bracknell" method of dealing with unwanted touching, Vine - who is the wife of Cabinet minister Michael Gove - wrote: "In my experience, there's no better way of discouraging such schoolboy enthusiasms.
"It certainly worked for me a few years ago when I had a similar experience, also in Number 10 - albeit not, as far as I know, with the same person."
She continued: "The only time Oscar Wilde's Lady B has ever failed me was when a famous Sixties photographer put his hand up my skirt at a party," adding that she gave him a "firm slap on the wrist".
The testimony from Goodwin and Vine follows allegations that a string of MPs and ministers have made unwanted sexual advances.
Cabinet Minister Damian Green and International Trade minister Mark Garnier are both facing inquiries into their conduct.
Meanwhile, former Defence Secretary Sir Michael Fallon quit this month after admitting he had failed to live up to the high standards expected of ministers.