A Tory press officer was barred by security officials from attending his own leader's photoshoot today.
Adam Morris, head of media for the Scottish Conservatives, was questioned and threatened with ejection from a football ground in Hamilton after being mistaken for notorious heckler 'Scottish resistance' member Sean Clerkin.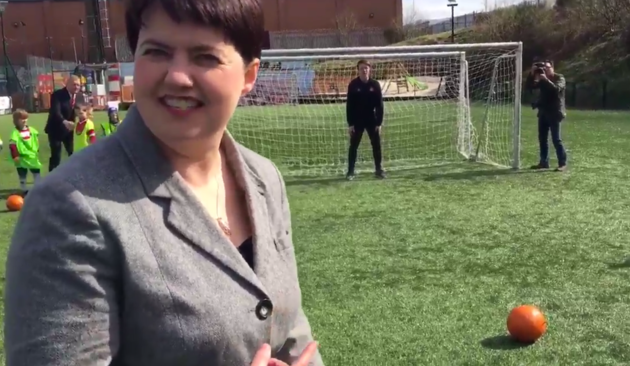 But the press aide was caught on camera being confronted by a security staff member who asked: "Let me ask you - you's got a permit to be right here?"
"They're actually questioning if he's the head of media for the Tories," the presenter commented.
Davidson completed her photoshoot without hinderance, but it is not clear whether Morris managed to talk himself into being allowed to attend his own press conference.