Two of Scotland's most senior politicians have been embroiled in a row over a contentious comedy sketch that was branded "homophobic".
SNP MP Joanna Cherry sparked criticism for her comments on the performance at a pro-independence event, which saw the Scottish Tories leader mocked for her sexuality.
The satirical "rap-off" was held at the annual Scottish Independence Convention, a cross-party forum for anti-Union campaigners. It saw members of the group 'Whitsherface' imitate Davidson, Nicola Sturgeon, Scottish Labour leader Kezia Dugdale and SNP MP Mhairi Black.
In it, openly-gay Davidson was referred to as "Ruth Dykey D", while the performer pretending to be her made a number of heavily sexualised comments about Black.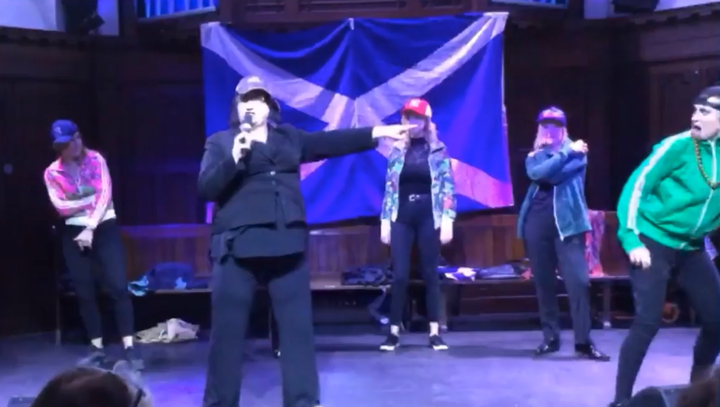 The skit was praised by Cherry as being "hilariously irreverent satire". But when video of it was published online, Davidson's party fired back.
"The nationalists are always the first to scream offence at anything that even mildly upsets them," a spokesperson for the Scottish Conservatives told the Scotsman.
"But when it's a joke at the expense of pro-UK campaigners, it's suddenly harmless and hilarious.
"The SNP should be lambasting this, but instead its elected representatives are praising it on social media."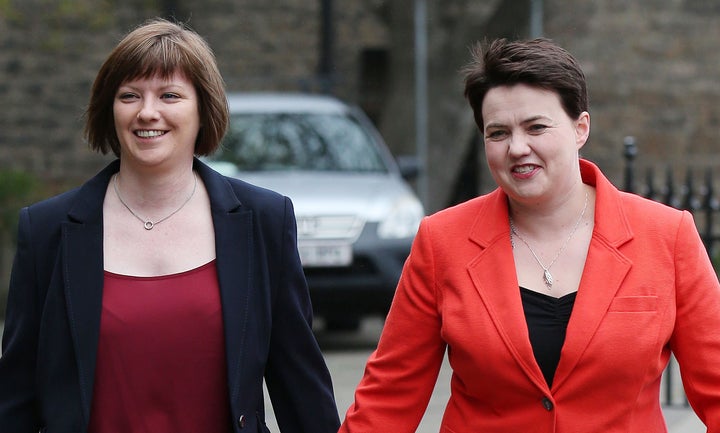 Stonewall Scotland's director also warned that the term dyke was "homophobic" and said if its use went unchallenged it gave "the green light for others to follow suit".
Cherry, who is openly gay, hit back in light of the critics, saying she was not offended by the performance and reiterated her condemnation of homophobia.
But her colleague in the SNP, Stewart McDonald, who worked on the LGBT campaign for independence back in 2014, admitted the mockery of Davidson was "just not okay".
The row divided people on social media, with many people not taken by Cherry's defence.
While others were less upset, saying the sketch was "dimwitted" but not offensive.
NOW READ: