A man has been jailed for six months in France for sending his former girlfriend a text message featuring a gun emoji.
A french judge ruled the cartoon image could be deemed a death threat.
A court heard that the 22-year-old man, from the Drôme area of southeast France, sent the message featuring the emoji having taken the break-up of their relationship badly.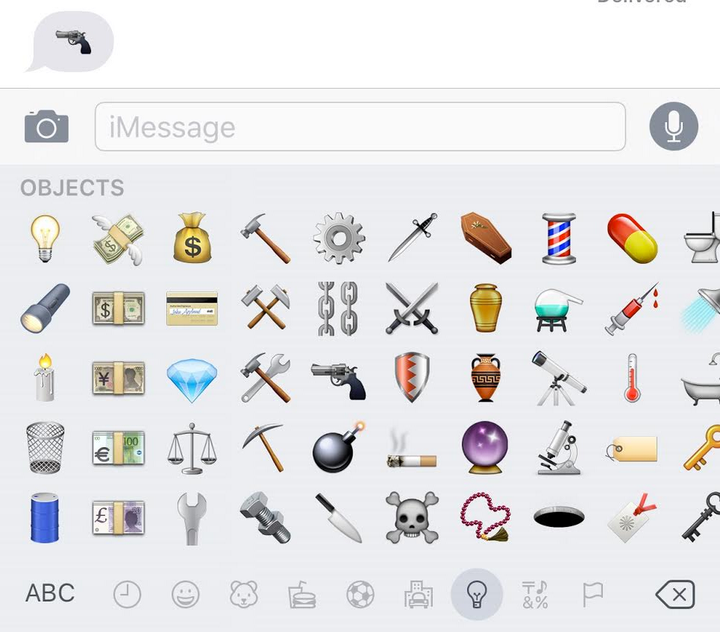 The man, who has not been named, also "inundated" his former partner with a series of text messages, a court heard.
According to The Local the judge said the emoji message had left the woman terrified of leaving the house and suffering from repeated nightmares.
The defendant admitted sending the message, but his lawyer argued that merely sending an emoji could not equate to making a death threat.
But the judge sentenced the man to six months jail - with three months of the sentence suspended - and ordered him to pay £790 in damages to the victim.