The bell is about to ring at Moordale high for the final time as fans say goodbye to Sex Education at the end of season four – but don't expect a neat ending.
The Netflix show's creator Laurie Nunn has revealed that the final episode is a "bittersweet" one, and will not end everything on a perfect note.
Speaking ahead of the final series' release on Thursday, Laurie told the Guardian she hadn't taken too much notice of what fans were saying about the show on social media as she was writing the scripts.
"I think if you start writing while thinking about how people are responding to the work, it can become very self-conscious," she explained.
"I'm hopeful that there's a bittersweetness to [the ending], and that there's everything people want in there, even though it might not be wrapped up completely perfectly."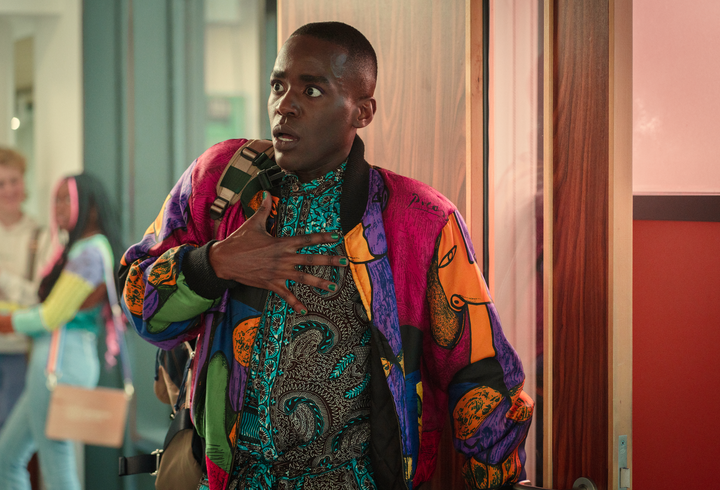 And while it might be the last time that we see these set of characters, Laurie teased that a spin-off could happen in the future.
She told Netflix Tudum: "I'm definitely taking a break and thinking about other things. But Moordale is a really rich world, and writing about teenagers is always a lot of fun. So, I think that there's always potential for more to be explored in that world."
As Sex Education goes out with a bang, the show will welcome newcomers Felix Mufti, Anthony Lexa, Alexandra James, Reda Elazouar, Bella Maclean, Imani Yahshua and Jodie Turner-Smith, while Schitt's Creek's Dan Levy will appear as Maeve's new uni tutor.
Sex Education season four is streaming on Netflix now.