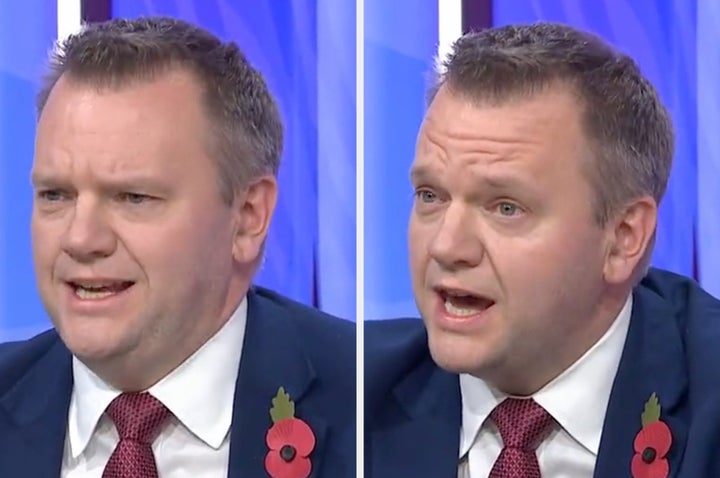 Nick Thomas-Symonds, the shadow trade secretary, noted how the Covid Inquiry had revived this "shameful episode" for our country – and he was not afraid to name names, either.
At the start of a 90-second rant, he said, "we already knew about this Downing Street," pointing out that the police dished out more than 100 fines to No.10 staff for breaking lockdown rules at the height of the pandemic.
He continued: "Nonetheless, the level of this is absolutely shocking.
"And yes, Boris Johnson was the prime minister at the time, but the current prime minister Rishi Sunak was the second most powerful person at the time, because he was chancellor of the exchequer."
Both Johnson and Sunak received a £50 fine for breaching their own lockdown rules amid the partygate scandal.
Thomas-Symonds said it was a "completely dysfunctional operation in charge of our country."
The MP for Torfaen claimed: "They were not prepared for the pandemic.
"When we were all seeing those scenes from northern Italy of hospitals under pressure – because, remember, that they had warning about what was happening on the continent of Europe already – what was the prime minister of the time doing?
"He was going on holiday for a week and not taking it seriously."
Johnson was notably absent during five Cobra meetings about Covid in the early months of 2020, and took a "working" holiday at Chevening towards the second week of February.
The shadow trade secretary said the prime minister was "making comments almost recklessly, carelessly, about the lives of older people" when lockdown began in the UK.
The MP concluded: ″This is, in my opinion, a quite shameful episode in our history.
″An insult to the sacrifices people made during the pandemic and an insult, frankly, to all those who lost loved ones. They should be held to account for it."