A smartphone app has been developed that is able to anaylse sperm samples at home, meaning men would no longer be required to visit specialist clinics for testing.
Developers say that the inexpensive device - which currently does not have a name - would be as easy, fast and private as supermarket pregnancy tests, and they hope it will be available in the next few years.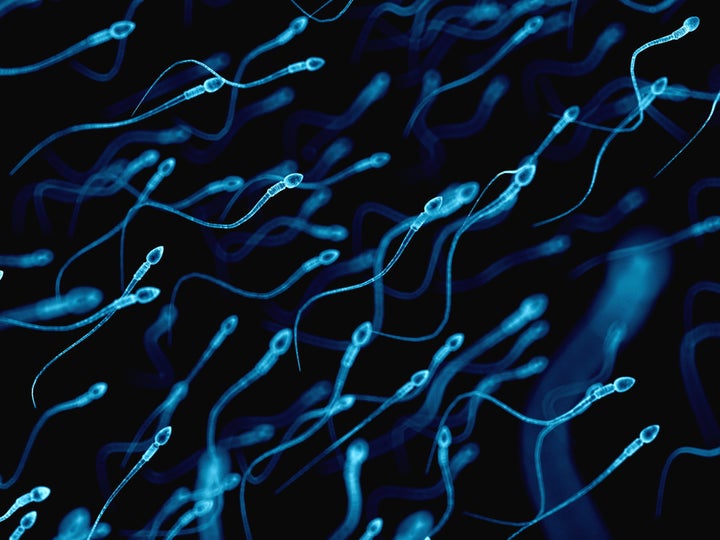 More than 45 million couples worldwide are affected by infertility, and more than 40 per cent of these are partly because of male infertility, according to the Boston-based research team.
Despite the prevalence of male fertility being almost equal to their female counterparts, the access to male testing is seriously limited.
This is due to a number of factors including social stigma surrounding the process and high costs of microscope-based testing and computer analysis.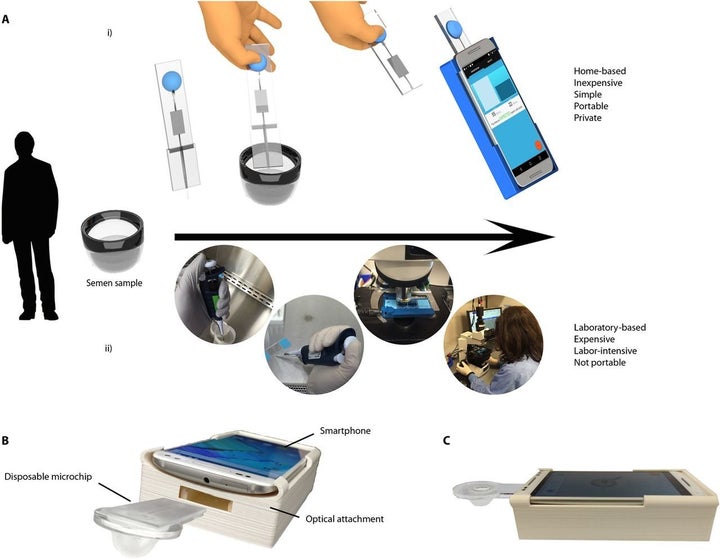 This new app, which was designed for android but could be adapted for iPhone if approved by the US Food And Drug Administration, is the only at-home testing product of its kind.
Men are required to put their semen sample on a disposable microchip, which is then inserted into an optical attachment that plugs into your smartphone.
And no, your phone isn't actually going to be coming into contact with your bodily fluids.
Then men can look at the analysis of sperm concentration and sperm movement via an app and choose to share this with their doctor or delete the information.
The research claims that it can provide the user with a 98 per cent accurate reading, based on World Health Organisation guidelines, accuracy levels similar to that of computer-assisted laboratory analysis.
The smartphone-based semen analyzer may also be used for home-based monitoring of men who undergo vasectomy.