Nicola Sturgeon has fired the starting gun on a second Scottish independence referendum, announcing a consultation on the issue will be published next week.
The Scottish First Minister said her country had the right to seek a better future if remaining in the UK would expose it to instability.
Speaking at the SNP party conference in Glasgow, Sturgeon said she was "determined" to give Scots a vote before the UK leaves the European Union - expected to be by April 2019.
"I am determined that Scotland will have the ability to reconsider the question of independence and to do so before the UK leaves the EU - if that is necessary to protect our country's interests," she told delegates on Thursday.
"So, I can confirm today that the Independence Referendum Bill will be published for consultation next week."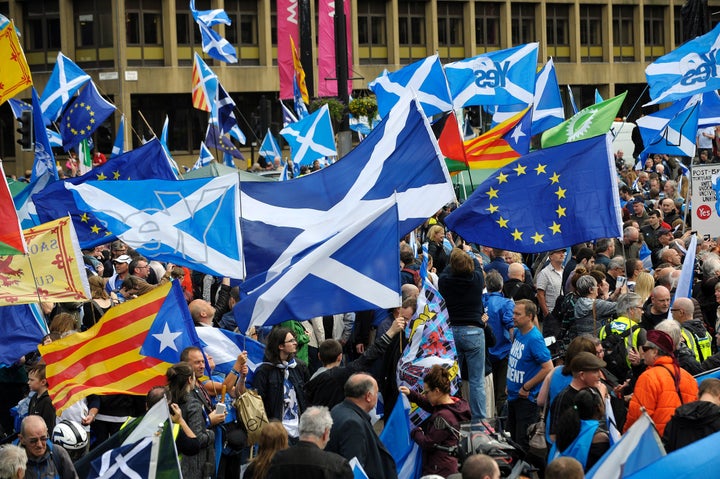 Sturgeon continued: "The morning after the EU referendum, I said that I'd be guided at all times by a simple, clear test: what is best for the people of Scotland?
"That's the principle that I will continue to be guided by - and I know I can on your support every step of the way."
Downing Street dismissed the promise, retaliating that the independence referendum in 2014 had laid the issue to rest. Scotland voted not to leave the United Kingdom by 55% to 45%.
"This issue was addressed in 2014," a spokesperson for Number 10 said. "We should be focusing on working together as the UK."
Reaction to Sturgeon's announcement was typically mixed. From the comical...
SEE ALSO: