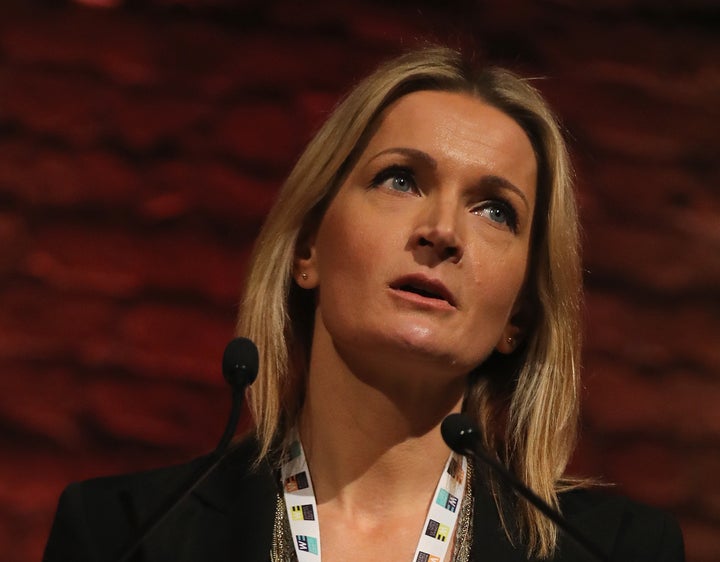 Sophie Walker, the quietly-determined leader of the Women's Equality Party, doesn't do angry.
Keeping your cool is a major achievement when you consider that, in 2017, she focuses full-time on fighting for a society free from gender bias.
But Walker, a former journalist whose two-year-old party has grown to 60,000 members, is taking up every opportunity to set out her stall.
"The parliament in which all these harassment allegations are now swirling is cutting funding to domestic violence shelters," she says. "It is the same parliament that is pushing through Universal Credit and austerity, which have been proven to disproportionately hurt women.
"The same gender-blind parliament does not recognise that childcare in the UK is the most expensive in the world. This all contributes to the deep-rooted, structural inequalities that mean men continue to exert far more power across all of our organisations, institutions and women."
For Walker, the injustices running through Government policy are underpinning the gender pay gap, the Westminster sexual harassment scandal and also the Paradise Papers, which exposed how the super-rich - almost always men, she points out - avoid paying their fair share of tax.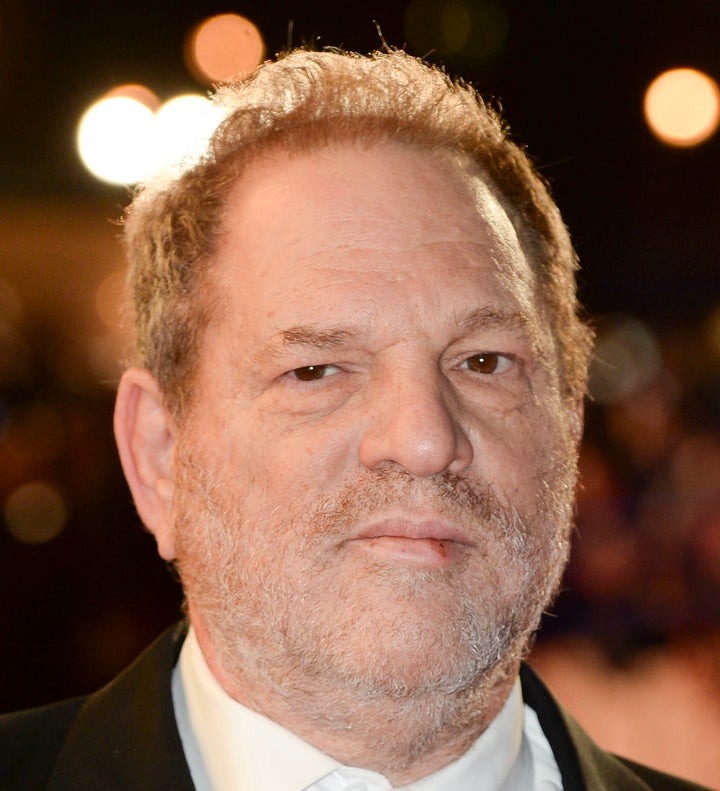 Being in low paid work means women are more likely to be "dependents" or find themselves "vulnerable", says Walker, who believes this in turn puts them at risk of abuse.
"All of this is interlinked,"says the married mum-of-four. "The economic empowerment of women is vital if we are to end violence against women and girls - because that's what sexual harassment is, it's violence against women and girls and it is everywhere.
"We won't solve that until we have the economic empowerment of women, and that brings us to the Paradise Papers.
"Parliament gives tax breaks to the rich, and the rich are nearly always men. They give tax breaks based on capital assets, and the people who have capital assets are nearly always men.
"The vast majority of the billionaires hiding their wealth offshore are men, while in this country, the poorest people in the country, who are women, are paying through loss of benefits to prop up the banks and this country's economy.
"That is not only unfair and unjust, but it is stupid. It makes far more economic sense to empower women to contribute equally.
"The flipside is these stereotypes of toxic masculinity that are trapping and damaging men just as much as women."
The WEP was founded by the comedian and presenter Sandi Toksvig and the journalist Catherine Mayer in 2015.
It aims to make the case gender equality will benefit all. WEP champions equal pay, equal parenting rights, equal representation in politics, business and education, equal treatment of women by and in the media and an end to violence against women.
The wave of sexual harassment, which was unmasked by the exposing of allegations against Hollywood mogul Harvey Weinstein, was hardly a shock to Walker.
"I'm not surprised by the scale of the epidemic of sexual harassment that we are seeing," she says. "And I'm not surprised by the efforts of those who want to make it small.
"It's very clear what we are talking about here is a massive imbalance of power between men and women, and it's particularly interesting that the first uprisings, if you like, are in media, entertainment and politics, which are areas that are not only dominated by men but which further the domination of men by their output.
"So, media outlets sexualise and objectify women. Entertainment outlets tell stories about men with women as onlookers or bystanders. Parliament is dominated by men and, as a result, fails to legislate drawing on the experiences of women."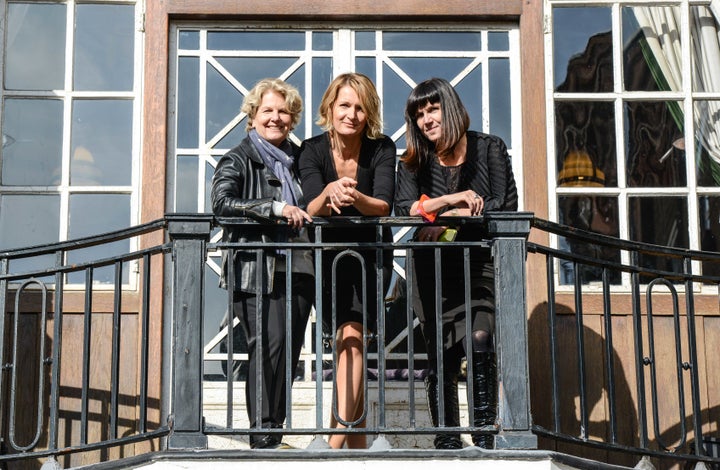 The media, she strongly feels, is portraying sexual harassment as a "women's problem" and victims' voices risk being drowned out.
"What happens is that women are put up (in the media) to fight other women, because then it becomes a distraction," she says, following a week in which Walker clashed with the former Spectator deputy editor Petronella Wyatt. "It is a technique to make this small.
"It makes it an argument between women rather than an opportunity to fully look at the systemic harassment and imbalance of power.
"If another woman says to me 'I haven't got a problem with this behaviour' then my answer to her is: it's your prerogative to deal with this however you see fit.
"I think we should support women who choose to respond in a different way. I'm here to support women and I'm here to believe women, because standing up to your abusers and your harassers is an act of tremendous courage.
"The idea that women who stand up to this are making themselves into victims is not true – it is the men who make them the victims, not the women.
"As a society we have for centuries reverted very quickly to the narrative that we are seeing again here; that any woman who challenges powerful, popular men, or even very ordinary men, as being sexual harassers or sexual abusers, she is told that she is hysterical or lying or mad."
The solution is a "truly independent body" which women can report sexual harassment to, says Walker, adding she believes too much pressure is placed on victims.
"To say that victims of harassment can solve a problem that is systemic by standing up and reporting it is absurd," she says.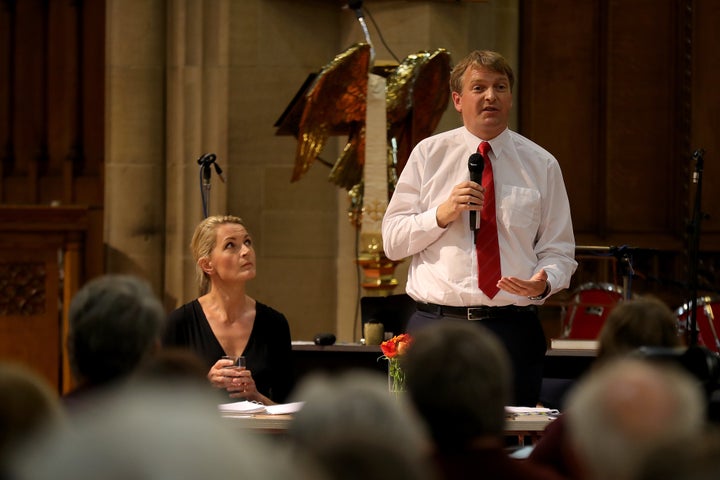 She also stood in the London mayoral elections, clinching 250,000 votes - one in every 20 votes cast. Although she lost both elections, she sees the vote share as a foundation and hopes the exposure will lead to larger parties adopting WEP policies.
Among them are nine months shared parental leave, ensuring post-Brexit immigration policy does not discriminate against women with few skills and free universal childcare.
One person who will not be reading the WEP manifesto is Tory stalwart Iain Duncan Smith.
How to encourage marriage is an idea on the ascendancy within the Tory ranks, with the centre right think tank the Centre for Social Justice arguing more nuptials will encourage social cohesion and produce better outcomes for children.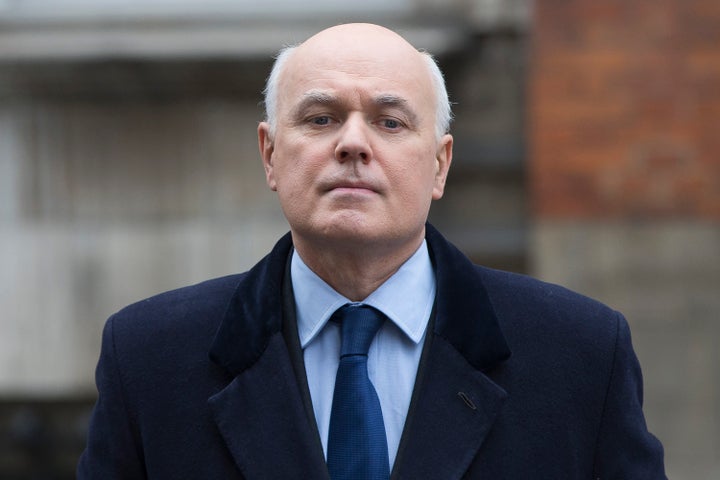 "I do not hear much about gay marriage in that debate," says Walker, giving the idea short shrift.
"My focus is on explaining that women's equality is the answer to community cohesion, social cohesion and a better economy.
"There is this knee jerk reaction, I think, particularly in times of economic difficulty, to shore up areas that male politicians are particularly comfortable talking about.
"You get the traditional narratives around the security of marriage and you get the traditional narratives around investment in infrastructure, and we should be looking to turn that stuff on its head.
"If what we really want to do here is improve standards of living and societal good then it has been proven time and time again that the best way to do this is gender equality.
"The Women's Budget Group has proven that investing in care rather over construction – so social infrastructure over physical infrastructure – delivers twice the employment and economic benefits.
"So basically if you put 2% of GDP into construction you get 750,000 jobs, if you put 2% of GDP into care you get 1.5m jobs and those 1.5m jobs bring with them £40bn in savings via increased tax revenues and lower benefit payments."