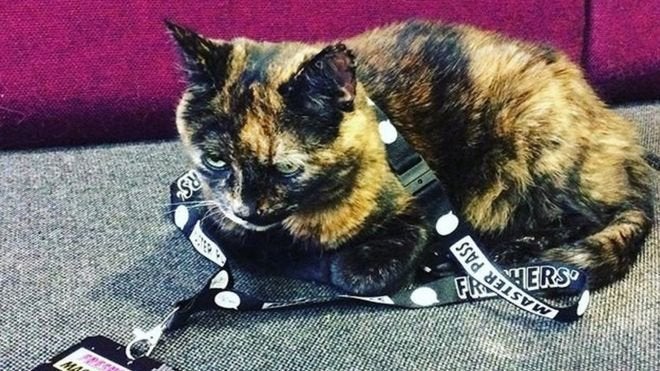 A students' union has unveiled its latest honorary president - a slinking cat who has lived on campus for a decade.
Southampton University Students' Union voted to nominate Susu the tabby at a student council meeting this week.
Those in attendance voted 176 to 86 in favour of Susu's nomination.
The motion stated: "Susu the Cat is already fulfilling an important duty by being detached from Union politics, thus providing stability and security which is greatly needed in the face of an ever-changing union."
President Ben Franklin said Susu's victory came after her "contribution to reducing students' stress levels."
The cat was reportedly first sighted on the university's campus in 2002 and has since featured as the university's official mascot on University Challenge.