I cannot manage without dry shampoo in my haircare routine. An oily scalp combined with my fine, naturally straight hair and my bad habit of constantly touching my head means it gets greasy very quickly and I struggle to make it through more than a day without reaching for a bottle of the stuff.
Though not strictly a 'styling' product, dry shampoo adds volume to my barnet and give it a much needed boost for any evening plans I have, too. Come 6pm, my colleagues will often find me with my head tipped upside down, spraying away under my desk. If you don't see it, you can smell it.
Like most of us, my first encounter with dry shampoo was of course Batiste, which saw me through many mornings at university when I trudged into lectures with a head-splitting hangover while still trying to look presentable. I went through can after can, from the giant 400ml Batiste to those travel size minis, bought in a panic in Boots at the airport.
But it's not the only brand on the market, with many dry shampoos vying for a spot on your shelf: Colab, Percy & Reed, Moroccan Oil and IGK to name a few.
For our latest Spenny v Penny, I put Batiste's Original Clean & Classic to the test against Living Proof's Perfect Hair Day Dry Shampoo, a much pricer alternative that has earned itself five star ratings from customers who swear by it. Here's my honest review of the two.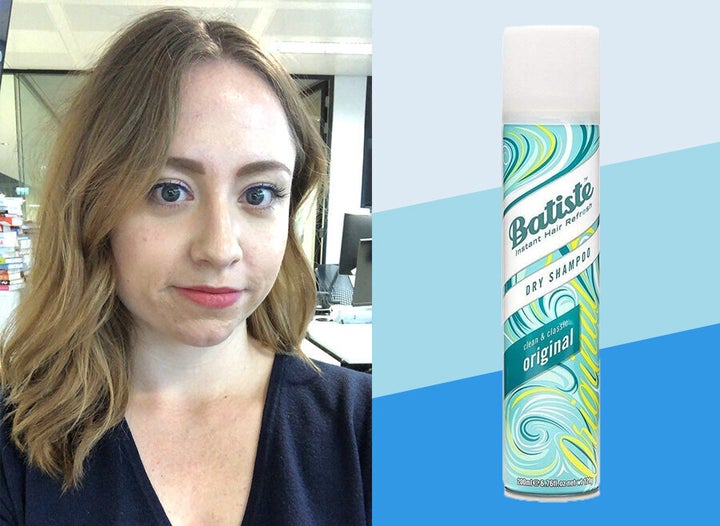 I wash my hair in the evening and usually get one full day of it before reaching for the dry shampoo. So as day two comes around I pick up my Batiste, shake the can as recommended and spray liberally on to my roots, massaging it in with my tangle teezer. I tend to apply it before I use my curling wand not after.
It does work well, making my limp hair perk up with volume and my waves bounce, plus there's the illusion my hair's cleaner than reality. But it doesn't feel cleaner. Instead, I sense that talc-like powder coating and when I run my hands through my hair during the work day, it feels heavy and weighed down with product.
No matter how much or little I use, there's also that classic white tint associated with dry shampoo on my roots. Combined with that instantly recognisable scent, it feels like it must be obvious to anyone within three feet of me I've used it and I feel hyper-conscious that people will think my hair is actually greasy.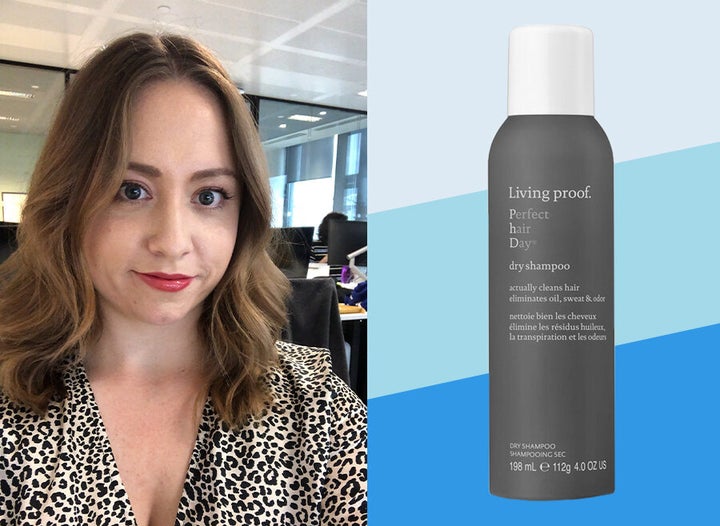 While dry shampoo is a constant in my haircare routine, it's not something I'd ever splurge on – especially when Batiste is so cheap. So when I get my hands on this, which has come highly recommended to my by several fellow beauty journalists, I am sceptical, especially of it claims to actually clean hair, as well as eliminate oil, sweat and odour. Surely it can't justify being almost £20 a bottle?
Well let's put it out there, I was wrong. It has a very lightweight texture with not much colour to it, so no white tint to my roots where I've sprayed it, as it tells me to, waiting 30 seconds before massaging in. As I'm brushing it through, my hair does look and feel cleaner. Not quite as soft as freshly washed hair, but it's close. Throughout the day there's no visible signs I've used dry shampoo and when my head hits my pillow that evening, my hair still feels clean. And the fragrance? Fresh and floral like perfume – a colleague even commented on it.
I am so impressed, I try pushing boundaries to see if I can manage day three without a wash – and my hair passes with flying colours. There's no product build up two days in, no sticky texture and no hint of greasiness.
Final Verdict
Living Proof exceeded all my expectations. I'm even considering buying the travel size version for my next holiday. It works so effectively it's cut down how often I need to wash my hair, life-changing for someone who often ends up having to do it every day. But while Batiste can't compete, my trusty fave is so cheap and so easily available that it won't put me off buying it in the future.
We all work hard to earn our money – so it shouldn't feel like hard work to spend it well. At HuffPost Finds we'll help you find the best stuff that deserves your cash, from the ultimate lipstick to a durable iron to replace the one that broke (RIP). All our choices are completely independent but we may earn a small commission if you click a link and make a purchase.