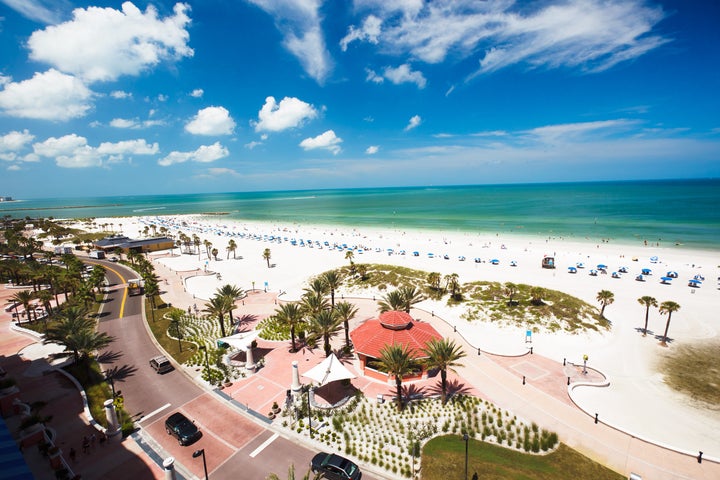 It's the award-winning white sand beaches that knock visitors to St. Pete/Clearwater off their feet – sandy and long, they're some of the best in the States. But what of the culture and communities that lie behind them? There are 26 in all, each with a distinct character that reminds you this was once a cluster of coastal villages. A great way to visit the best spots is to set off on foot, on rollerblades or by bike along the scenic Pinellas Trail, a 38-mile pedestrian and cycle route that takes you all the way from downtown St. Petersburg to Tarpon Springs, with branches leading to the seaside neighbourhoods of Gulfport, Clearwater and Dunedin.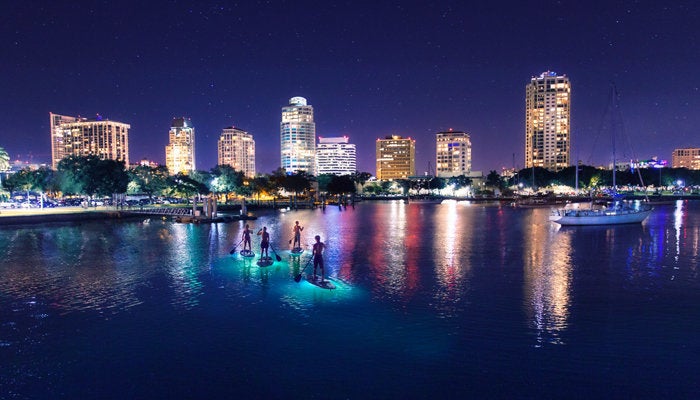 Enjoy the buzz of downtown St. Pete
Situated 90 minutes from Orlando and a 30-minute drive from Tampa International Airport, downtown St. Pete is more relaxed than most Sunshine State cities. Not that it's as sleepy as it was. In recent years, its waterfront and historic district have been spruced up, its restaurants have upped their game and the ground-breaking Dalí Museum has made its mark. There's an infectious, liveable energy here, with waterfront dining options, rooftop lounges, hot dance clubs, brunch spots and a thriving craft brewery scene as well as regular concerts and gossipy community markets to immerse yourself in.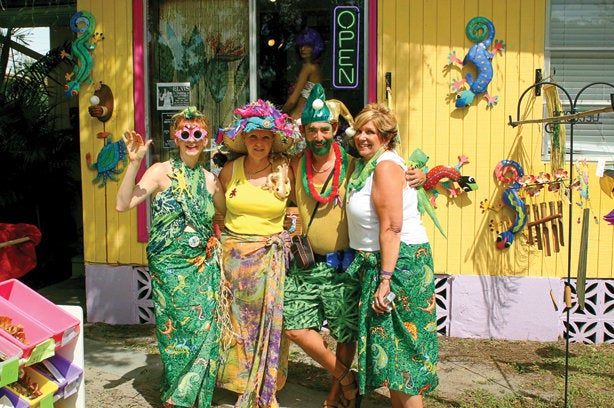 Visit a charming Old Florida community in Pass-a-Grille
There's an old-fashioned innocence to Pass-a-Grille, a low-rise, low-key community on an island linked by causeways to the southern tip of the peninsula. For centuries, this was a traditional fishing ground, and historic 8th Avenue contains the oldest dwellings on the Pinellas County coast. Today, it's known for its friendly seafood restaurants and relaxing beach.
Discover your arty side in laid-back Gulfport
Gulfport's the kind of neighbourhood that art lovers like to move to, because everyone's welcome and place has a fun, funky vibe. Galleries and boutiques occupy its Old Florida bungalows and the waterfront has plenty of laid-back restaurants and bars. Come late summer, everyone goes wild at GeckoFest, a community music and arts festival that serves as an excuse to dress up and act like you've joined the circus for a couple of days.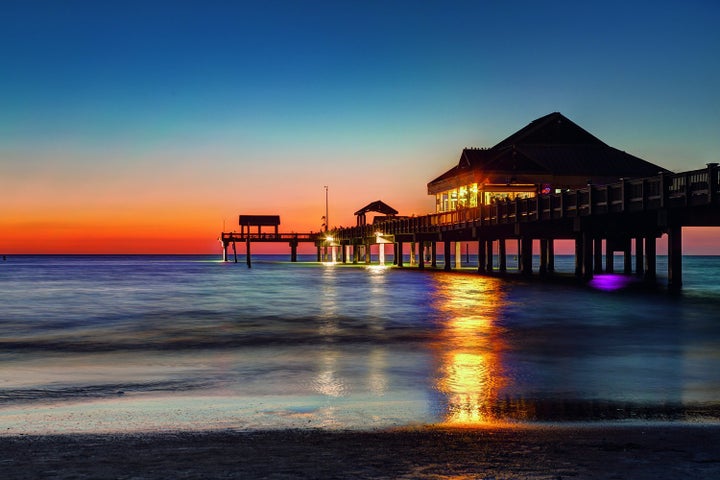 Watch the sunset from the beach at Pier 60, Clearwater Beach
On the west coast of the peninsula, Clearwater Beach is beach holiday central. Pier 60 is one of the best places in the US to watch the sunset and you can join in the nightly celebrations afterwards. If you're visiting in October, don't miss the the legendary Clearwater Jazz Holiday - if not, just enjoy one of the area's many rooftop bars and night spots.
Sample the independent spirit of Dunedin
Dunedin (pronounced dun-EE-din), a pleasant little neighbourhood five miles north of Clearwater, is the gateway to two of St. Pete/Clearwater's dreamiest state parks, Caladesi Island and Honeymoon Island. Two of Dunedin's first settlers, who arrived in 1852, gave it its Scottish name and the community still celebrates its Celtic connections with pride. Come here to browse antiques, gorge on ice-cream or visit Florida's original artisan beer makers at the famous Dunedin Brewery, a key stop on the thriving Gulp Coast craft beer trail.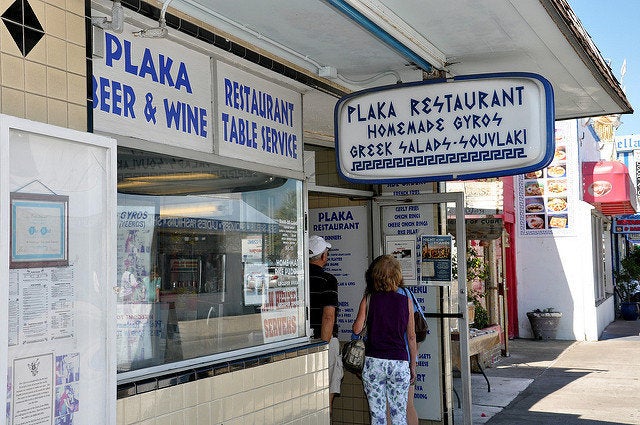 Explore Florida's Little Greece in Tarpon Springs
Wedged between Lake Tarpon and the Gulf, 115 miles west of Orlando, Tarpon Springs is a little slice of Greece in the region's far north. When sponge divers moved to Florida from the Greek Islands in the early 1900s, they turned Tarpon Springs into the natural sponge capital of the world. Only a few family businesses remain, but the old industry is remembered on Dodecanese Avenue, where the boats used to dock and leave their sponges to dry. As you'd expect, this is a great spot to feast on grilled octopus, souvlaki and baklava, with Greek bakeries and tavernas galore.
British Airways' daily flights from London Gatwick to award-winning Tampa International Airport, make exploring Florida's flawless Gulf Coast easy. It's just half an hour's drive to St Pete/Clearwater, so you won't waste a minute getting your holiday started.