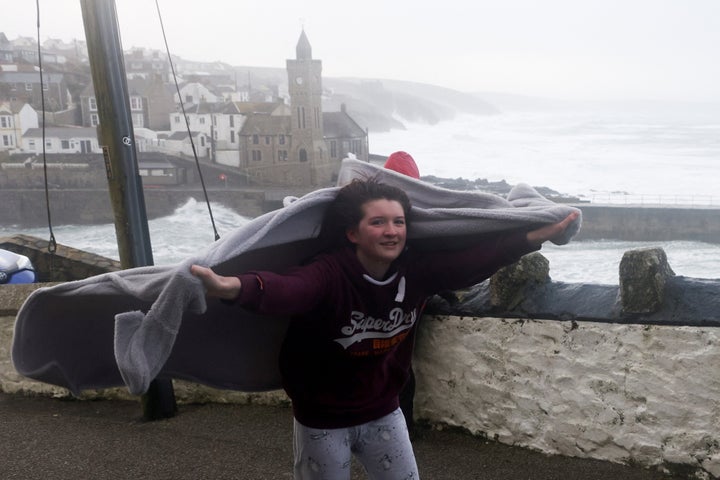 Journalists attempting to report on Storm Eunice while standing right in the eye Storm Eunice is exactly what everyone needed to see today, according to Twitter.
People have been sharing all of their favourite moments of reporters caught in the middle of the extreme weather in honour of Friday's dramatic storm.
However, that hasn't stopped some broadcasters sending out their most hardy reporters to cover the dramatic events for a few minutes at a time.
Here's a roundup of some of the funniest clips cheering the public up:
Then there's the livestream from a man with a camera filming planes attempting to land at Heathrow Airport during the storm, which has now accumulated more than 100,000 viewers.