Donald Trump has declared a disaster in North Carolina where a tropical storm has killed six people with warnings the worst is far from over.
Storm Florence has battered the eastern US coast with non-stop rain, surging seawater and howling winds knocking down trees, flooding rivers and dumping sheets of rain.
The US President's declaration for eight North Carolina counties frees up federal funding including grants for property repairs and low-cost loans to cover uninsured losses.
Five of the deaths were in North Carolina, the sixth was in South Carolina.
The White House said Trump will travel to the region next week.
Videos posted to social media show storm surges flooding into homes as they race inland.
Authorities fear the death toll will go higher as the tropical storm crawls westwards across South Carolina.
Some towns have received more than two feet of rain from Florence, and forecasters warned that drenching rains totalling up to three-and-a-half feet of water could trigger epic flooding well inland through early next week.
North Carolina Gov Roy Cooper called Florence an "uninvited brute" that could wipe out entire communities as it grinds its way across land.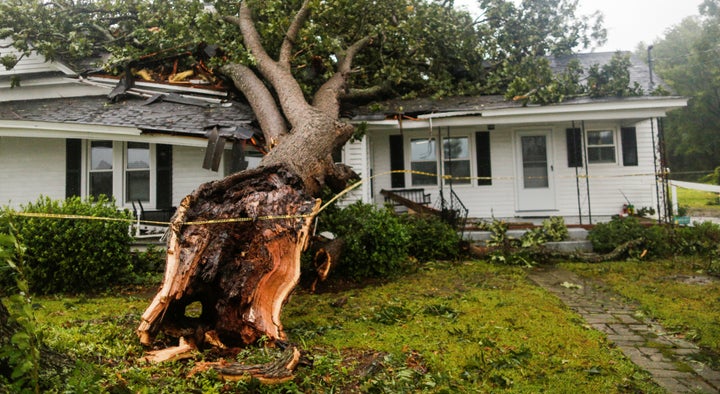 "The fact is this storm is deadly and we know we are days away from an ending," Gov Cooper said.
With tropical storm-force winds swirling 350 miles wide, Florence continued deluging the Carolinas on Saturday morning after pushing surging seas far ashore.
Rescue crews used boats to carry more than 360 people from rising water in the river town of New Bern, North Carolina, while many of their neighbours awaited help. Dozens more were pulled from a collapsed hotel.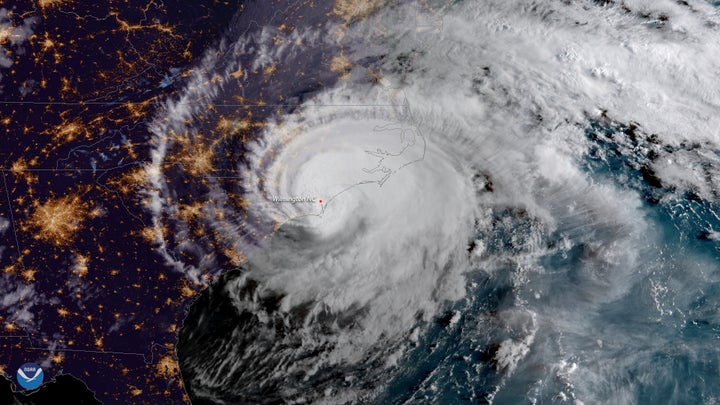 Florence flattened trees, damaged buildings and crumpled roads. The storm knocked out power to nearly 930,000 homes and businesses, and the number could keep rising.
A mother and baby were killed when a tree fell on a house, according to a tweet from Wilmington police.
A 77-year-old man was apparently knocked down by the wind and died after going out to check on his hunting dogs, Lenoir County authorities said. The governor's office said a man was electrocuted while trying to connect extension leads in the rain.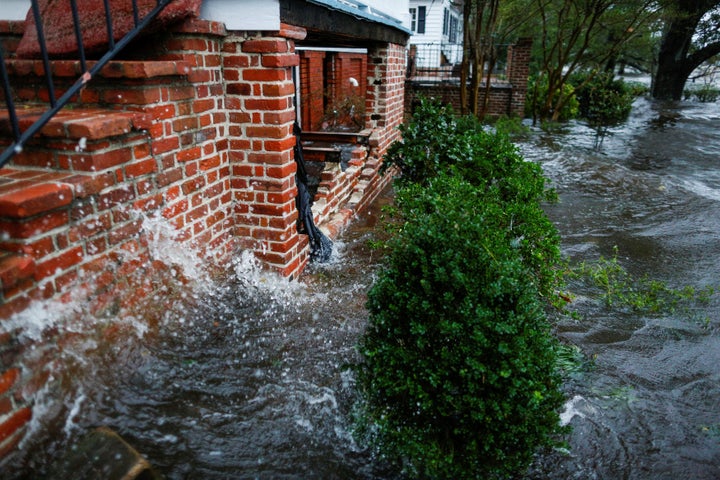 Storm surges — the bulge of ocean water pushed ashore by the hurricane — were as high as 10 feet.