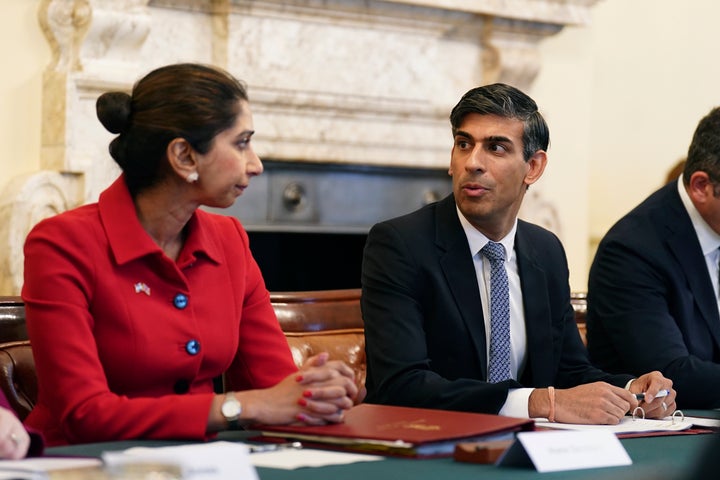 It's even triggered some comparisons to his predecessor Liz Truss, who famously spent just 49 days in Downing Street – and yet still found time to sack Braverman from her home secretary role over breaching ministerial rules.
Braverman was immediately reinstated by Sunak, and has been gradually upping her right-wing rhetoric ever since.
Then on Wednesday night, she took it to a new level by claiming police were "playing favourites" with protesters after the Met said a controversial pro-Palestinian march would be going ahead on Armistice Day, despite backlash.
Braverman alleged "right wing and nationalist protesters who engage in aggression are rightly met with a stern response" while pro-Palestinian "mobs displaying almost identical behaviour are largely ignored".
Writing in The Times, she claimed: "I do not believe that these marches are merely a cry for help for Gaza.
"They are an assertion of primacy by certain groups – particularly Islamists – of the kind we are more used to seeing in Northern Ireland. Also disturbingly reminiscent of Ulster are the reports that some of Saturday's march group organisers have links to terrorist groups, including Hamas."
Accounts all across X (formerly Twitter), suggested this should be the final straw for the PM – and weren't afraid to mock him with comparisons to Truss...