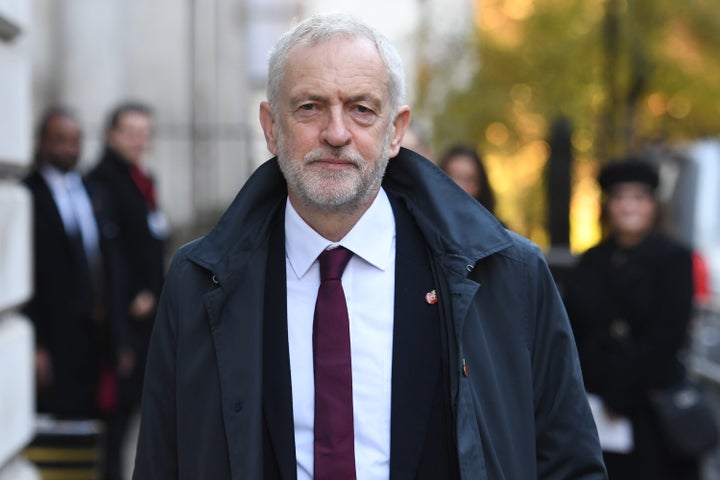 Another week closer to March 30, another week without a Brexit deal being agreed and even more divisions on the left and right of British politics.
But, in an unusual show of solidarity in the days of Brexit negotiations, both Labour and Tory MPs appeared on the Sunday politics shows to defend their leaders.
Jeremy Corbyn came under fire from those of his MPs demanding a People's Vote on the final deal after he told the German newspaper Der Spiegel on Friday that the Labour Party "can't stop" Brexit - despite having promised in his conference speech just two months ago that "all options are on the table".
But the Labour leader received backing from his shadow foreign secretary Emily Thornberry, who appeared on the BBC's Andrew Marr show to insist that the party would not be part of the "deeply anti-democratic forces out there".
"If we have had a referendum and that is the result, then we ought to proceed on the basis of good faith and we will do our best to try and deliver a Brexit that is good for the country," she said.
If Theresa May is unable to bring back a good deal to Parliament, then there must be a general election to allow Labour the chance to take over negotiations and tell the EU: "The grown ups have arrived".
When quizzed by Marr whether Labour would be able to meet its own Brexit red line of delivering exactly the same benefits as remaining in the European Union, Thornberry said the party had already had discussions with the EU.
"They know what our position is, they know what it is we want to negotiate," she said. "They are not in a position to negotiate with us because unfortunately we're not the government."
Thornberry insisted that in the case of no general election "all the options remain on the table" and that the party could campaign for a People's Vote on the final deal, but said there are "several stages before we get there".
Shadow defence secretary Nia Griffith was similarly supportive of the Labour leader, telling Sky's Sophy Ridge on Sunday programme when asked if her party could stop Brexit that it is "committed to getting a Brexit that works".
But, like Corbyn, May's MPs appeared to rally around her, with both Tom Tugendhat and defence minister Tobias Ellwood arguing against speculation on the Brexit deal.
"Until we see the final document, until we see the final agreement that's put forward by the EU and by the Prime Minister, then we are guessing about the contents of that and that's actually unhelpful at the moment," Ellwood told Ridge.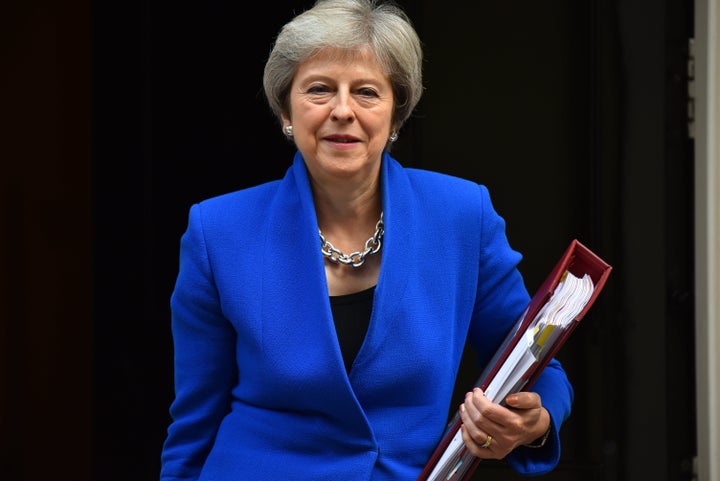 Appearing on the Marr Show, education secretary Damian Hinds said that while a deal cannot be rushed, when it is finally agreed: "I think people are going to be getting behind this deal and saying: 'Lets get on with it, it's right for our economy, let's move forward.'"

Despite such statements, as the country stopped to mark the Armistice centenary, the potential role of the military in the case of no deal Brexit was a topic of discussion on both Sky and the BBC's Sunday politics coverage.

The UK's chief of defence staff General Sir Nick Carter told Marr the military "stand ready to help in any way we can" if the country crashes out of the EU without an agreement, though he said the Armed Forces has not yet been given any specific tasks to manage.
"We make sensible contingency plans for all kinds of eventualities, whether it's a terrorist attack, or whether it's a tanker drivers' dispute, or industrial action or whatever else it might be," Carter said.
He was echoed by Ellwood, who said that the Ministry of Defence was "looking right across the full spectrum of requirements to make sure we're prepared to stand up if required to do so".
The former Army officer said: "I spent four years in Afghanistan and I don't remember operations being cancelled when it rained. I don't remember them being cancelled for the cold."
Explaining that the temperatures could range between -15C and 50C in the shade, Tugendhat added: "I don't remember us refusing to soldier because the weather was inclement."