The Twitter account of Bana Alabed contains distressing and graphic content
A Syrian girl whose Twitter account has revealed the horrors of life in Aleppo has said she is "between death and life" as heavy bombardments in the city continue.
Seven-year-old Bana Alabed has been sharing her experiences of life in Aleppo since September via an account run by her mother, gaining support from 'Harry Potter' author JK Rowling, among others.
But to the worry of thousands of followers, the latest tweet from the account sent on Monday morning (GMT) said: "Under heavy bombardments now. In between death and life now, please keep praying for us."
Earlier, the account shared a tweet from Fatemah, Bana's mother, which read: "Last message - under heavy bombardments now, can't be alive anymore. When we die, keep talking for 200,000 still inside [Aleppo]. BYE."
Bana's heartbreaking reports from Aleppo quickly gained attention on Twitter.
Rowling retweeted several of Bana's tweets on Sunday. She previously was reported to have sent ebook copies of her 'Harry Potter' series to the girl.
Over the past week, the account has shared harrowing images of destruction across Aleppo, including extremely graphic photos of dead children.
It comes after forces loyal to Syrian President Bashar al Assad made inroads into the city.
Syrian state media reported on Sunday that government forces captured the eastern Aleppo neighbourhood of Sakhour, putting much of the northern part of Aleppo's besieged rebel-held areas under state control.
Around 10,000 civilians have fled eastern Aleppo towards both government and Kurdish-controlled districts and neighbourhoods.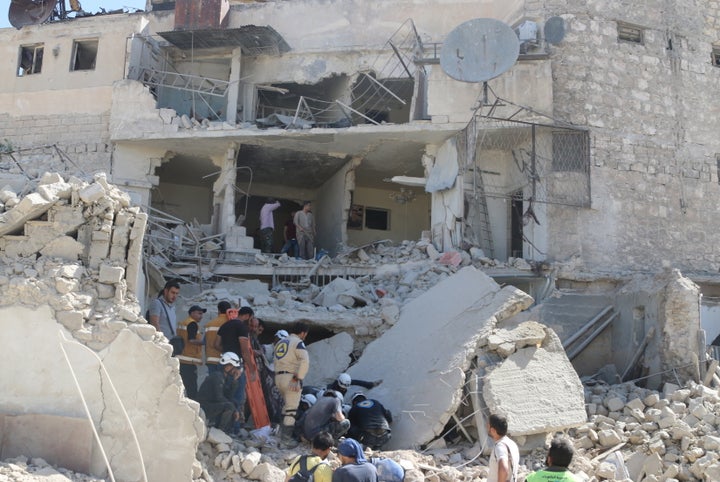 Guardian reporter Kareem Shaheen has said messages from Aleppo, including Bana's, show "There is almost bitter gratitude that death is finally coming."
"The fall of Aleppo is beginning. This is the moment when 'never again' became a lie," he wrote.
But fierce battles fought between government forces and rebels have seen hundreds of residents killed, including 27 children, according to the British-based Syrian Observatory for Human Rights.
Aleppo's 250,000 civilians have suffered serious food and water shortages in recent months.