Boris Johnson's Test and Trace service has reported its worst ever figures for tracking down "close contacts" of people with Covid.
As well as thousands of cases going missing due to an IT blunder, the controversial system hit a new low with just 68.8% of cases in England being reached and told to self-isolate to stop the spread of the virus.
Government experts have advised that the whole system can only work effectively if at least 80% of "close contacts" are actually tracked down and told to quarantine.
"Close contacts" are defined as those who have spent more than 15 minutes within two metres of a positive Covid case.
Latest figures for the week between September 24 and 30 confirmed the "September surge" in coronavirus cases across the country, with 51,475 people testing positive for the first time – a 56% increase compared to the previous week.
The so-called "NHS Test and Trace" system, which is headed by Tory peer and former TalkTalk phone giant boss Dido Harding, has been dogged by criticism since it began earlier this year, with many attacking its use of private firms like Serco and Deloitte.
Although it has managed to dramatically increase testing capacity from 2,000 a day to around 300,000 a day, its performance on getting tests to those who need them has remained under fire.
The new figures show that the proportion of Covid cases it reached overall went backwards, down to 74%, as did 24-hour turnaround times.
This week's 68.8% "close contact" rate – taking into account all the cases' contacts who were identified – was down from 71.6% the week before and is now the worst since the system was launched back in May.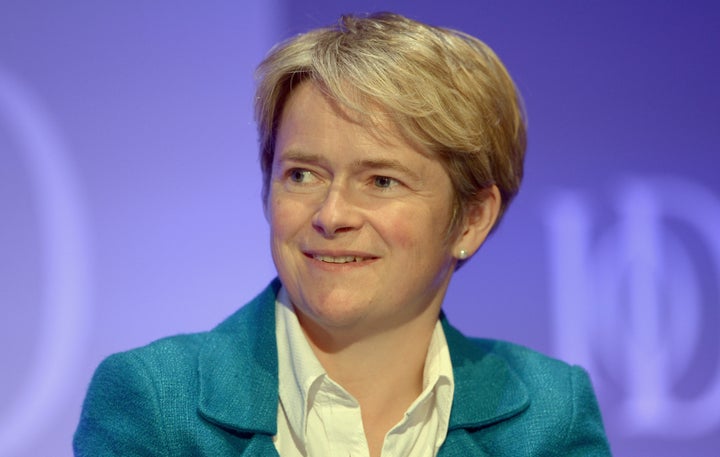 On testing, too, the system is getting worse and is nearly back at its all-time lows of a fortnight ago.
Boris Johnson promised 100% of in-person tests would be done in 24 hours by the end of June.
But Thursday's figures show that for in-person tests – done at local test sites, mobile testing units and regional test sites – just 25.7% are done within the 24-hour time frame. The figure is down from 38.0% in the previous week.
And for all test routes combined, barely one in 10 is being done within the 24 hour target set by the PM.
Just 11.9% of tests from all test sites were received within 24 hours of a test being taken compared to 17.0% in the previous week.
Shadow health minister Justin Madders said: "It is now clear that the government has lost control of contact tracing with the system failing just when we need it most.
"The government should have fixed test and trace when infections were lower over the summer. It must act urgently to ensure the country doesn't pay a terrible price over the winter because of this failure."
Rehana Azam, GMB union national secretary, said it was time for Harding to "consider her position", not least as she this week broke a pledge to remain independent by voting with the Tories in the Lords on an immigration bill.
"The Prime Minister said he couldn't think of anyone better than Baroness Harding to run the UK's Test and Trace programme, and that shows a clear lack of judgement. It's scary that one of the Prime Minister's cronies with a terrible track record has been put in temporary custody of our country's public health.
"There is now ample proof to show that the UK's Test and Trace programme needs to be taken into public hands and led by experts and local authorities, not party-political cronies."
But the prime minister's official spokesman said he still had confidence in Harding.
"We have set up from scratch what is the largest testing network in British history, and that includes 96 NHS labs, 258 mobile units, 77 regional sites and 150 walk-in sites and our labs are now processing over one million tests a week," he said.
The chief executive of NHS Providers, Chris Hopson, said: "It's worrying that NHS Test and Trace performance in key areas such as the proportion of positive cases transferred into the Test and Trace system, of close contacts reached, and of tests turned round within 24 hours, are all getting worse when we need them to get better, quickly."
Rowland Kao, professor of veterinary epidemiology and data science at the University of Edinburgh, said the positivity rate and the fact that test numbers are not increasing may be a "troubling indicator" that Test and Trace is not keeping up with demand.
The split between public sector and private sector contact tracers was underlined once again in the latest figures.
For cases handled by local health protection teams, 97.1 % of contacts were reached and asked to self-isolate in the week to September 30.
In contrast, cases handled online or by call centres returned a 62.4 % successful contact rate.
As a result of the IT blunder identified last weekend, approximately 11,000 positive test results were not added to the contact tracing system between September 24 and 30.
Contact tracing for those results will be added to next week's figures, the government said. Just 71.6% of the missing contacts have been traced, meaning nearly 30% have yet to be tracked down.
The department of health and social care insisted that it is making progress on contacts despite the worsening rate on one measure.
101,782 people were identified as coming into close contact with someone who had tested positive between 24 September and 30 September.
The number of contacts "identified" increased by 11% compared to the previous week and is more than 3 times higher than the end of August, the DHSC said.
For those "where communication details were available", 82.2% were reached and asked to self-isolate. This is the government's preferred measure of close contacts, but critics say that it paints an overly rosy picture of the situation.
Harding announced that a new partnership with four university laboratories had just been agreed to expand capacity of the whole service this winter.
She also said that she had hit her target of opening 500 test centres across the UK by October, with the median distance travelled for in-person tests having fallen for the second consecutive week, now to just 3.7 miles.
"As the number of cases rise, so demand for tests continues to grow. We are working hard to increase testing capacity to meet that demand and improve turnaround times for tests," Harding said.
"The announcement today of new partnership agreements with four London university labs, will see tens of thousands of extra tests being processed over the coming months and into the new year."