Boris Johnson's £22bn Test and Trace service was expected by ministers to prevent a second national lockdown last autumn, according to a confidential government document.
An internal "business case" produced by the Department of Health and Social Care in September justified spending billions on the controversial service because it would be a "main driver" in preventing a new economic shutdown.
The document has never been published, but Labour and Tory MPs have told HuffPost UK that the public have a right to know just why the department was so confident that Test and Trace could help avoid a fresh lockdown.
The National Audit Office was given access to the "retrospective September business case" last year as part of its investigation into Test and Trace's value for money for taxpayers.
The watchdog managed to quote a section of the document, which would have been signed off by ministers.
The NAO said it included a line that "NHST&T aims to avoid the need for a second national lockdown" and planned to do that by cutting the R rate that measures the spread of the disease.
The department explicitly recognised that Test and Trace alone could not reduce R by enough, with some social restrictions needing to continue among the general population.
But the NAO then added: "The business case justified the cost of NHST&T in part with reference to averting a future lockdown.
"It stated that there were 'no financial benefits as such that will accrue to [the Department] as a result of undertaking NHST&T, with the main driver being the avoidance of a second national lockdown and the vast associated social and economic costs."
Yet within weeks, the second national lockdown was imposed. A new variant of the virus then emerged in December and triggered a third lockdown.
The Commons science and technology committee is expected to raise the issue of the confidential business case when it recalls Test and Trace chief Dido Harding next week.
Test and Trace spending was increased from £15bn to £22bn last year, yet the government's own scientific advisory committee Sage concluded last October that it was having a "marginal impact" on the spread of the virus.
The service, which has come under fire for its poor contact tracing rates and test turnaround times, outsourced its call centres to private firms last year and has used consultants at a cost of £1,000 a day.
Shadow health minister Justin Madders said: "One of the biggest holes in the government's approach was their failure to fix Test and Trace last summer so that we might have been in a position to avoid lockdowns this winter.
"That Test and Trace were so confident of their ability to prevent another lockdown that they put it in their business case suggests they were either deluding themselves and ministers over their performance – or government made decisions that rendered Test and Trace's performance immaterial to the path we have sadly been on since the autumn.
"It is vital that the full business case is published now so we can understand why those bold claims were not delivered. Perhaps ministers have been resisting publication because it will expose their own shortcomings?"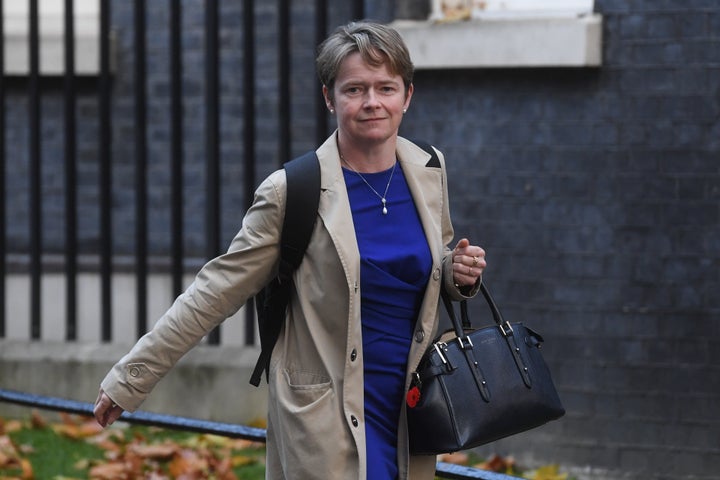 Committee chair Greg Clark said: "If you're spending £22 billion of public money that is an enormous amount, and you have to be able to justify it and it's not unfair to expect answers to questions about that.
"The September 'business case' produced by the [DHSC] was important enough to be cited by the National Audit Office in its review of Test and Trace.
"That business case stated explicitly that the avoidance of a second national lockdown was the 'main driver' for spending on Test and Trace. The public ought to be able to see the rationale given for such a vast spending commitment and be able to assess its performance."
Layla Moran, the Lib Dem MP who chairs the all-party group on coronavirus, said: "The government must be transparent and publish this business case, so we can see exactly what led them to believe that the existing Test and Trace system was going to prevent a second lockdown.
"A good Test and Trace system is possible and is as important as ever to getting us out of this crisis, but the government failed to listen and look at the evidence.
"We need to fix Test and Trace urgently – that includes improving compliance rates by financially supporting people to self-isolate so they don't have to make a choice between following the rules and putting food on the table. This government likes silver bullet solutions, but unless they listen and learn from their mistakes there won't be any such thing."
The DHSC said that the "September Incremental Business Case" was "an internal document". It took the decision to share some of the material with the National Audit Office, but stressed it was not standard pratice to publish business cases of departments.
"NHS Test and Trace has reached over 7m positive cases and their close contacts, with 93.2% of all contacts told to self-isolate in the latest week of data," a spokesperson said.
"With a more transmissible variant in circulation, we are at one of the toughest moments in the pandemic. It is vital, even once vaccinated, people continue to abide by the rules and that means staying at home, and putting hands, face, space into practice every day."
The PM's spokesperson refused to say whether the document would be published.
"I think the the NHS testing trace system has improved over time, and it will obviously continue to do so but it's clearly played a very important part in getting people to isolate," he said.
Earlier, Test and Trace finally produced statistics on the impact of its Covid App on the pandemic.
More than four months after its launch, the DHSC said that over 1.7 million app users across England and Wales had been advised to isolate by the smartphone app following a close contact with someone who had tested positive.
Data protection rules however mean that it is unknown how many of those 1.7m alerts actually resulted in people staying at home for the required 14 days.
The app, which has been downloaded 16m times, appeared to have a causal link with reduction in case numbers in some areas, the government said.
Research conducted by scientists at The Alan Turing Institute and Oxford University found that for every 1% increase in app users, the number of coronavirus cases in the population can be reduced by 2.3%.
The analysis suggested the app has prevented 600,000 cases since it was launched.
Health secretary Matt Hancock said: "This analysis shows it has been hugely effective at breaking chains of transmission, preventing an estimated 600,000 cases."
Test and Trace chief Dido Harding said: "There can be no doubt the NHS Covid-19 app is a vital tool in stopping the spread of coronavirus."