The latest instalment set to premiere on 16 November will cover Diana's tragic death in 1997.
"She tells him how 'handsome' he is and how much she loved him as he weeps with regret," they reported.
Addressing the claims, Peter told Variety that the Princess of Wales deserved "special treatment" in her depiction.
"I never imagined it as Diana's 'ghost' in the traditional sense," he said.
"It was her continuing to live vividly in the minds of those she has left behind. Diana was unique, and I suppose that's what inspired me to find a unique way of representing her. She deserved special treatment narratively," he added.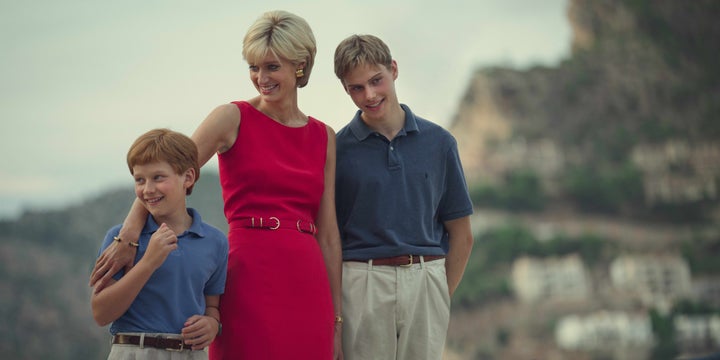 Part one of The Crown season six will consist of four episodes and focus on the lead-up to Diana's death as well as her relationship with her then-boyfriend Dodi Fayed.
When asked if the tragic car crash would be depicted on screens, Peter said "never".
"Oh, God, we were never going to show the crash," he said.
Part two will then premiere on December 14 consisting of six episodes, and will reportedly include Prince Charles' wedding to Camilla Parker Bowles.
Seasons one to four of The Crown are streaming on Netflix now.