It's now been confirmed on the show's official Twitter account that a second series is now in the works, with a post that read simply: "We'll be f***ing back."
As with the first series, season two will debut on Channel 4 here in the UK, while worldwide it will air on Netflix.
Admitting the show's runaway success was as much a surprise to Netflix as anyone else, the platform's chief content officer Ted Sarandos said: "It was astounding how popular it was for us. It didn't do great on linear TV in the UK, and we premiered it everywhere and it was hugely popular in every country."
'The End Of The F***ing World' is based on the graphic novel of the same name.
It stars Alex Lawther and Jessica Barden as Alex, a psychopath, and Alyssa, a bored teenager fed up of her humdrum life, who embark on a wild road trip across the UK together that quickly gets out of hand.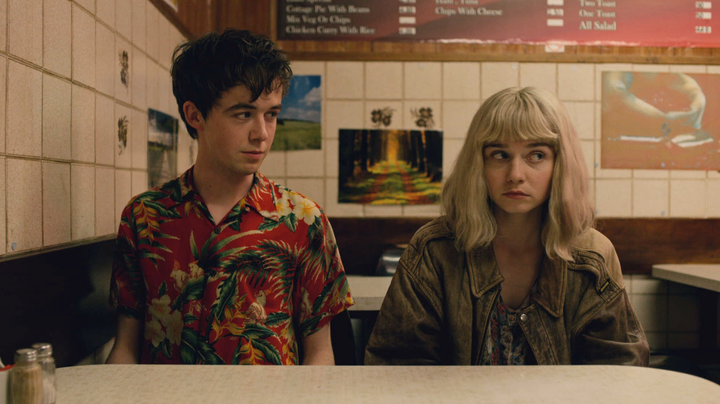 The first series covered all of the material in Charles Forsman's graphic novel, with writer Charlie Covell returning to pen the follow-up.
Netflix has previously made global successes of other Channel 4 shows, eventually buying Charlie Brooker's 'Black Mirror' - and helping it to win its first Emmy - as well as picking up 'Love Sick', previously known as 'Scrotal Recall', for a second and third series.