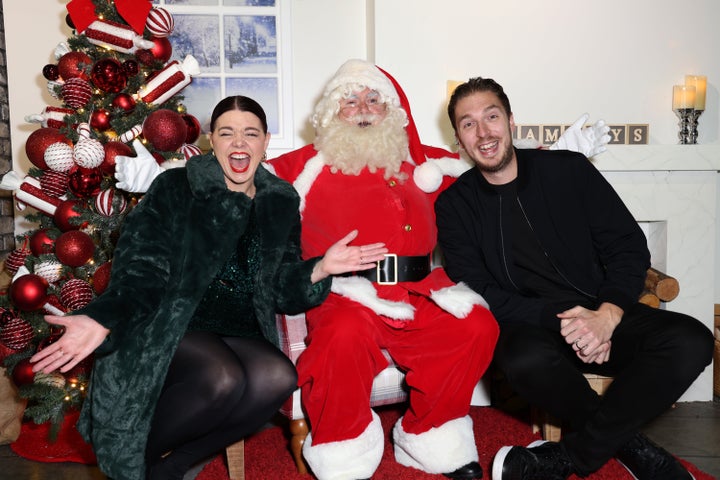 Chart-topping novelty act LadBaby have confirmed they won't be releasing a Christmas single this year.
The duo – made up of YouTube personalities Mark and Roxanne Hoyle – have topped the festive charts for the last five consecutive years, with rewritten versions of pop songs with sausage roll-related lyrics.
Proceeds from their five number one hits – which include Sausage Rolls For Everyone, I Love Sausage Rolls and Don't Stop Me Eatin' – go towards the food bank charity The Trussell Trust.
Speaking to Metro, the pair confirmed they had "decided to pass the baton over to the Great British public" and were out of the running for this year's Christmas chart.
"We never expected it to be five, I'll be totally honest," Mark admitted.
"It's one of those things that just happened over the years and we thought it was amazing that the public got behind us in the way that they did.
"Five years ago when we started this, we knew the importance of food banks in this country and we wanted to raise funds and awareness for that so we did that one [song], that was lovely."
Their final offering was 2022's Food Aid, on which they teamed up with money-saving expert Martin Lewis.
Prior to that, they worked with Elton John and Ed Sheeran on the collab Sausage Rolls For Everyone, itself a rewrite of their hit Merry Christmas.