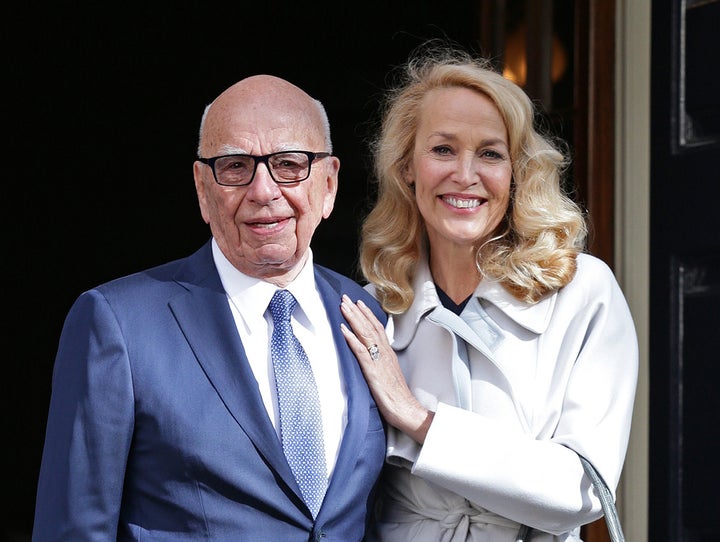 The Sun has backed the winning side in every poll since it backed the Tories in the February 1974 General Election.
Its decision follows a surge in polling for Brexit. A the YouGov poll for The Times shows Leave on 46% compared with 39% for Remain.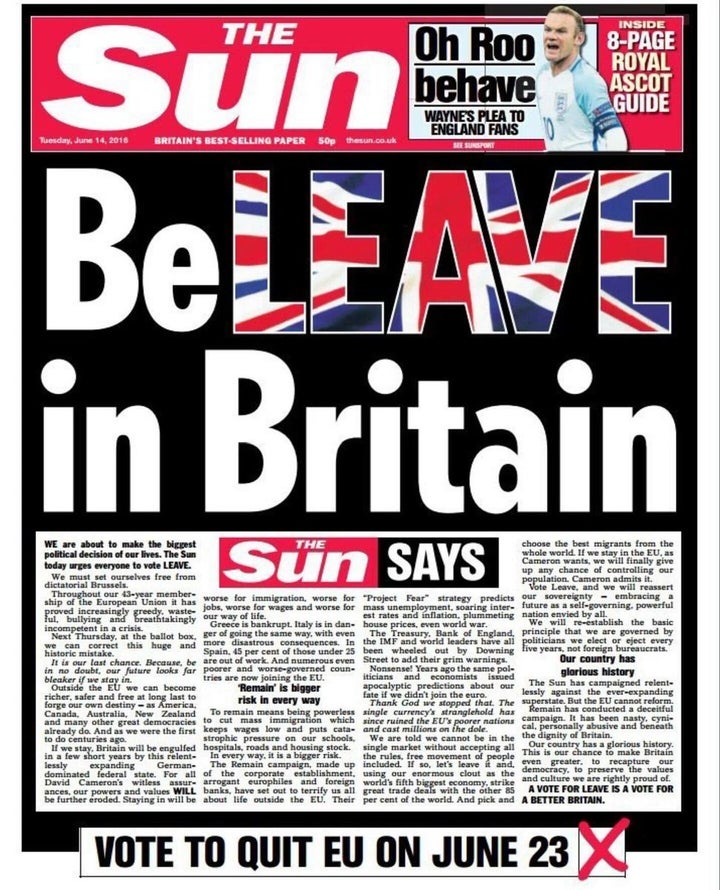 The Sun sells close to two million copies a day and has long been critical of the EU.
"The Remain campaign, made up of the corporate establishment, arrogant europhiles and foreign banks, have set out to terrify us all about life outside the EU."
Today Programme host Mishal Husain asked him why the paper was accusing Cameron of making "witless assurances" now when it had back the Tories at last year's General Election.
"They are two separate issues," he said. "We had a choice between David Cameron and Ed Miliband. This time we have a choice between remaining and leaving the EU.
"[Cameron] made a lot very serious mistakes and was weak in his negotiations.
"That sentiment is shared by a lot of those who support Remain. He went in supporting fundamental reform.
"Had he come back with something substantive... a great number of people would've decided to stay, I might have been tempted myself."
He said the EU had an "ignoble track record of saying one thing and doing another".
"We have learned to our cost in the past that the EU does what it wants... It does not take no for an answer."
Murdoch is reported to be aggressively anti-EU. In February, Fleet Street veteran and financial journalist Anthony Hilton claimed to have asked Murdoch why he did not support the EU.
"That was some years ago but things have not changed that much."
This quote began circulating on social media after The Sun published its front page.
When Justice Secretary Michael Gove came out for Brexit, Murdoch tweeted his congratulations for not letting "his principles overcome his personal friendships".
The Sun has boasted in the past about its ability to sway election results. It famously printed 'It's The Sun Wot Won It' after the Tories unexpectedly won the 1992 General Election with the paper's backing.
Appearing before the Leveson Inquiry, Murdoch called this headline "tasteless and wrong", adding: "We just don't have that kind of power.
When asked what sway the paper had over this referendum, Kavanagh said Murdoch's view was "correct". He added: "We can only say what we believe. A lot of readers do believe what we say."
He said around two thirds of Sun readers are Eurosceptics. "I think they are with us on this in large numbers," he said.