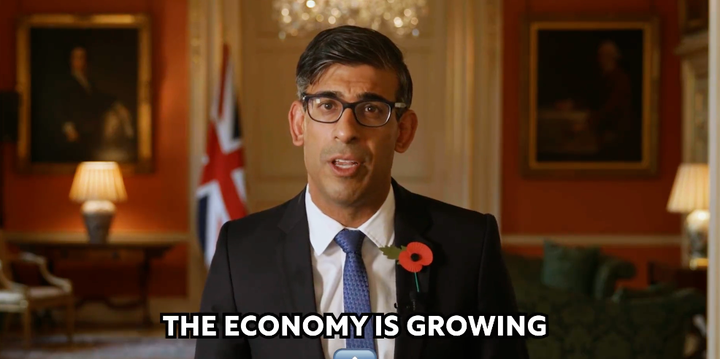 The UK's economy is officially flatlining - just three days after Rishi Sunak boasted that it was growing.
Data released this morning by the Office for National Statistics showed that gross domestic product (GDP) did not grow at all between July and September.
The findings are a major blow for the prime minister, who made growing the economy one of his five pledges to voters at the start of the year.
He said: "One year ago I stood on the steps of Downing Street and promised to deliver for the people of this country.
"Today the results are clear. Inflation is down ... the economy is growing and debt is falling."
Meanwhile, his promise to cut waiting lists is "in tatters" after figures released yesterday showed they have gone up again.
Commenting on today's ONS data, shadow chancellor Rachel Reeves said: "These figures are further evidence that the economy is not working under the Conservatives and working people are worse off.
"At the start of the year, Rishi Sunak promised to get the economy growing. These figures show that growth is flatlining and the British people are paying the price."
Chancellor Jeremy Hunt said: "High inflation is the single greatest barrier to economic growth. The best way to sustainably grow our economy right now is stick to our plan and knock inflation on its head."