Theresa May today refused to answer a German reporter's question about why she appointed Boris Johnson as foreign secretary.
The new prime minister fudged a response to allegations Johnson was "a player on the pitch who doesn't want to play" posed by a journalist at a press conference in Germany.
The question came during May's first overseas visit to Germany, where she met Chancellor Angela Merkel to discuss the future of Britain's relationship with Europe after last month's Brexit vote.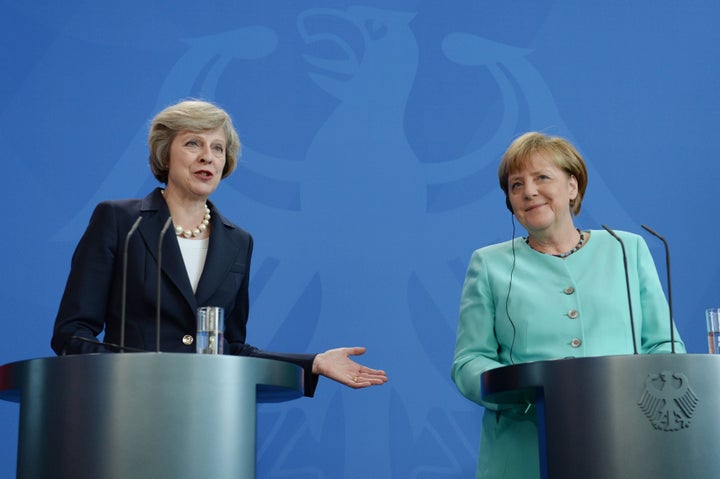 She was asked by a German reporter to explain her motivation for promoting Johnson to one of the top three ministries of state.
May replied that she had appointed a broad team of ministers who would "take forward the position of the British government".
"We are very clear that as a British government, and as a prime minister, we will be looking to build good relationships with all the European member states," she said.
"We want to build on a very positive partnership that we have with Germany, and those positive relations will underline what i do as prime minister - and everything my ministers do across the UK government."
But many believed she had deliberately avoided tackling the question head on.
Earlier in the day at PMQs May also avoided directly answering questions put by Jeremy Corbyn about Johnson's previous contentious comments.
The Labour leader pulled his new rival up on the former journalist's quips about Obama's "part-Kenyan ancestry" and Afrcians' "watermelon smiles".
He was accused by an American journalist of telling "outright lies" and pulled up on having called Hilary Clinton a "sadistic nurse" as well as his condemnation of Obama's interjection during the EU referendum campaign.
The Guardian's Andrew Sparrow said of Johnson's press conference yesterday and May's in Wednesday that it was "fair to conclude he's [Johnson] a national embarrassment".
NOW READ:
Popular in the Community