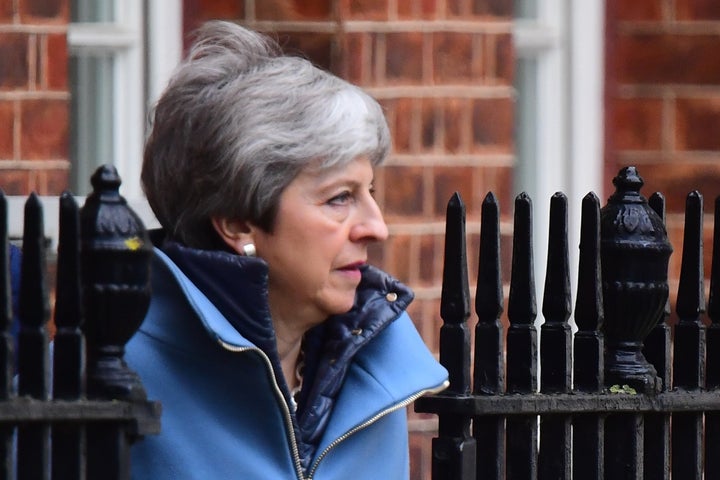 Theresa May has been told by a senior EU politician her request to delay Brexit until June 30 is "impossible".
Guy Verhofstadt, the European Parliament's Brexit co-ordinator, said the EU would only accept an Article 50 extension until May 23.
The prime minister is meeting EU leaders at a summit in Brussels today to request a three-month delay, to give her time to break the deadlock in parliament and win support from MPs for her beleaguered exit deal.
But as politicians began to arrive for the crucial talks on Thursday afternoon, French president Emmanuel Macron reportedly warned that if parliament rejects May's agreement with the EU for a third time, "we are heading towards no-deal".
According to Downing Street, due to changes in arrival times, the PM's meeting with Macron is now likely to take place "on the margins of the summit."
French leaders had already warned they were considering blocking the UK's request for a three-month Article 50 extension – which can only be granted if EU member states agree,.
Speaking before the summit meeting, Verhofstadt said: "This is an impossible thing to have an extension that goes further than May 23 because that would create an enormous problem.
"We don't want in the coming months and coming years to be busy with Brexit. We want to be busy with the renewal of the EU."
Elections to the European Parliament are due to begin on May 23. If the UK is still a member state, it would be required to take part.
May herself has said it would be "unacceptable" for British voters to have to participate in the elections three years after voting to leave the EU.
The PM had previously indicated she would seek a long delay after her deal went down to a 149-vote defeat in last week's second "meaningful vote".
However, she backed down after the threat of cabinet resignations by Brexiteer ministers, who feared it could spell the end of their hopes of leaving the EU.
Ahead of today's summit, European Council president Donald Tusk said a "short" delay should be possible – but only if MPs finally back her deal before the deadline day on March 29.
With fears in Brussels growing that the UK is heading for a no-deal break, he said he would not hesitate to call an emergency summit next week if that proved necessary.
Back home, May is facing a backlash from MPs after she used a speech in Downing Street to blame MPs for failing to implement the referendum.
Lisa Nandy, who had been seen as one of the Labour MPs most likely to vote for May's deal, said the PM's speech was an "attack on liberal democracy itself".
Pro-EU Tory Sam Gyimah, who quit as a minister over May's deal, described the PM's remarks as "toxic".