Have a dinosaur-obsessed child? Luckily for you, there are plenty of parks, museums and attractions across the UK where the pre-historic creatures are on show.
From adventures watching giant dinosaurs roaming around, to spots where kids can make their own discoveries in an excavation pit, have a look at our five picks for a family day out below, and if you know any other dino-inspired days out, let us know in the comments below.
Crystal Palace Dinosaurs
Tip: Children might benefit from bringing a pair of binoculars.
Crystal Palace park has a collection of over 30 dinosaur statues, which were created in 1854. This set is said to be the first ever attempt in the world to model dinosaurs full-scale. The statues are viewed from a distance and cannot be climbed, but try and see if your kids can count all the dinosaurs they can find. Our understanding of dinosaurs has moved on a lot since the models were built, so they are more like monsters from your kids' imaginations than accurate representations of ancient fierce lizards.
The site is step-free so buggy-friendly, but it is accessible on an unpaved footpath, which can be muddy in wet weather. Find out more about the dinosaurs here.
Dinosaur Adventure Park
Price: Adult £14.95, child £16.95, under-threes free.
Tip: A 'Dino of the Day' show takes place during peak times, so don't miss out.
This is a good choice whatever the weather as kids can explore the 'Dinomite' indoor area or take a tour around the outside dinosaur trail. The whole park has 85 acres of dino fun (not forgetting the outside splash zone in the summer). There's also a "secret animal garden", where kids can meet non-prehistoric pigs, wallabies, tortoises and other animals. Find out more here.
Dinosaur Museum
Price: Adults £8.50, children £6.50, under-threes free.
Tip: Enhance your visit with free fun sheets and the chance to win a Dino hunters medal.
Yes, there is an entire museum devoted to dinosaurs. The museum has life-sized models of dinosaurs, as well as fossils and skeletons for children to see. There are audio and video displays for kids too, which tell stories of how dinosaurs lived. Children can make their own dinosaur discoveries in the excavation pit, solve dinosaur puzzles and put their hands in a feely box (if they're brave enough). Find out more here.
Dino Park
Price: Adults £3, children £6, under-twos free.
Tip: For little ones, there is a dinosaur soft play with separate entrance prices.
There is so much for kids to do here, from exploring the Dino Mine, listening to stories in the Dino Den, playing palaeontologist in the Dino Dig, and burning off some energy on the bouncy dinosaur. Find out more here.
Lost World Of The Living Dinosaurs
Price: Adult and child tickets £9.95 (online) and children under 90cm free.
Tip: Try a dino safari, where kids can climb aboard their very own dinosaur for a walk around the park.
Kids can meet over 30 dinosaurs and farmyard animals, which roam around the park - yes, really! They can interact with the giants, learn about their environment and take part in tonnes of activities. There's also an observation tower for fab views of all the creatures in the park. For those who want to explore more, there's also a farmyard, where kids can meet ponies, pigs and many more. Find out more here.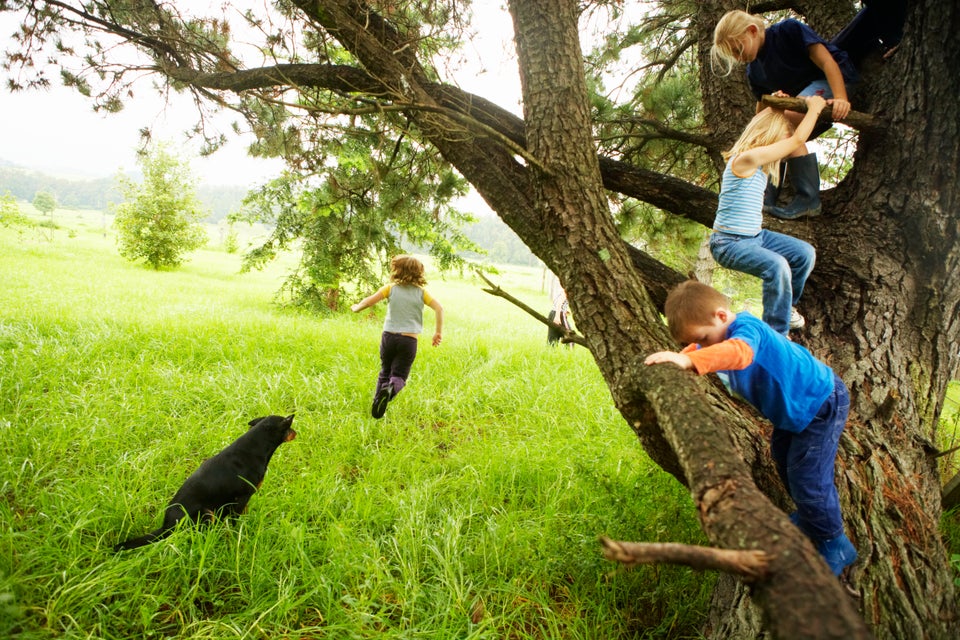 Yes, You CAN Make A Family Walk Fun