A drug dealer who trafficked three teenagers from Birmingham to rural Lincolnshire to run a crack den and sell drugs has been jailed for 14 years after the first prosecution of its kind.
Zakaria Mohammed recruited the vulnerable youngsters to extend his "county lines" drugs network to Lincoln, but was caught after two 15-year-old boys and a 14-year-old girl were reported missing, before being found in a squalid and freezing flat.
The 21-year-old will serve half of his sentence before he is eligible for release on licence.
Mohammed, from Trinity Road, Aston, is thought to be the first drug dealer convicted in Britain for breaching the Modern Slavery Act by trafficking children.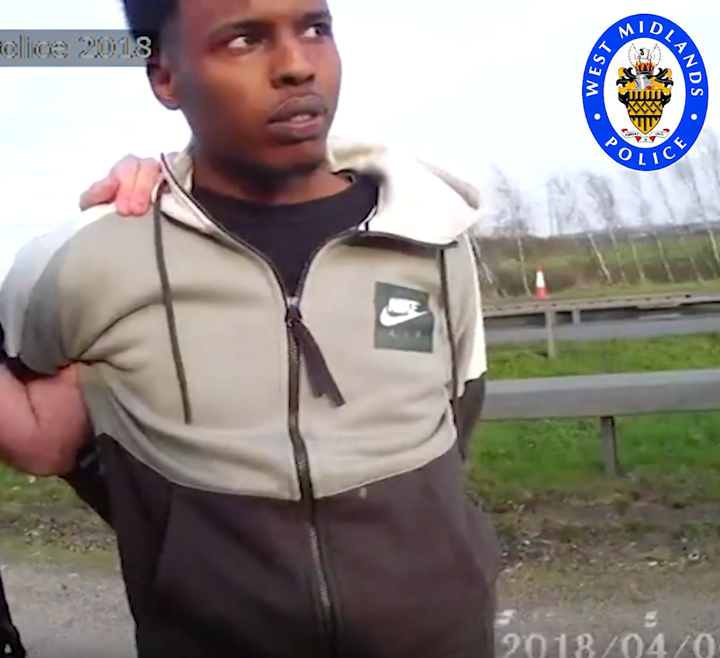 Police said Mohammed, who admitted four counts of possessing drugs with intent to supply and five counts of human trafficking, raked in £500-a-day in profit by organising the sale of crack cocaine and heroin from premises in Lincoln, which were raided in January.
Although no drugs were found at the property in Yarborough Road, police recovered knives, one with blood on it, and cash, leading them to believe it was being used a base to supply around 100 local drug addicts.
A surveillance operation then identified a Seat Leon vehicle registered to Mohammed as making regular trips from Birmingham, often accompanied by teenagers, to an address in Lincoln's Foster Street.
West Midlands Police seized the vehicle for having no insurance in February, discovering a phone used to run the drugs line – known as "Castro" – and clothing, including school trousers and a school tie, belonging to a missing child from Birmingham.
A drink bottle and a Ribena carton recovered from the Seat returned a DNA match to two other 15-year-old boys who had disappeared from the city.
Officers from Lincolnshire Police recorded video evidence of children passing drugs to punters – often completing deals every 10 or 15 minutes – and swooped on the flat in Foster Street on February 12.
Three 15-year-old boys, all reported as missing from Birmingham, were found inside the one-bed flat along with two known Class A drug users.
A total of 25 wraps of heroin and crack cocaine were uncovered, plus cash and two so-called zombie knives.
Mohammed pleaded guilty after officers also recovered CCTV from Birmingham New Street station, showing him buying train tickets for two children to travel to Lincoln.
Both youngsters – a boy aged 15 and a 14-year-old girl who had been reported missing were found when officers from Lincolnshire and West Midlands Police raided a property in Hermit Street, Lincoln, on April 6.
Defence barrister Emma Stuart-Smith told Birmingham Crown Court the university business management student had become "quickly embroiled" in the drugs world, after falling into the debt of "more senior" players within the operation.
She added that while he had been a "trusted cog" he was "not at the top of chain", adding "each of these children has had further periods missing, since the defendant has been in custody".
A Crown Prosecution Service spokeswoman said it judges each case on its merit and today's prosecution would not "open the floodgates" for criminals to claim they were trafficked.
She pointed to the case last month of Marsela Kreka who was found with 1kg of cocaine in her car but claimed she had been a victim of human trafficking.
"Despite her claim the CPS was able to demonstrate she had not been forced into committing the offences.
"The CPS works in close partnership with police, the National Crime Agency and other partners to ensure we identify those who falsely claim to be trafficked so they can be prosecuted while ensuring the genuine victims of human trafficking receive protection under the law.
"Kreka's conviction should not deter genuine victims of modern slavery from coming forward."
Her view was echoed by criminal lawyer Errol Robinson who said many teenagers were forced into drug dealing because they owed money to criminals.
He said: "This prosecution sends out a strong signal to drug dealers and youngsters who have been forced into it.
"Young and vulnerable defendants have already been allowed the defence of having been 'under duress' and this kind of prosecution potentially gives the defence an other avenue to explore."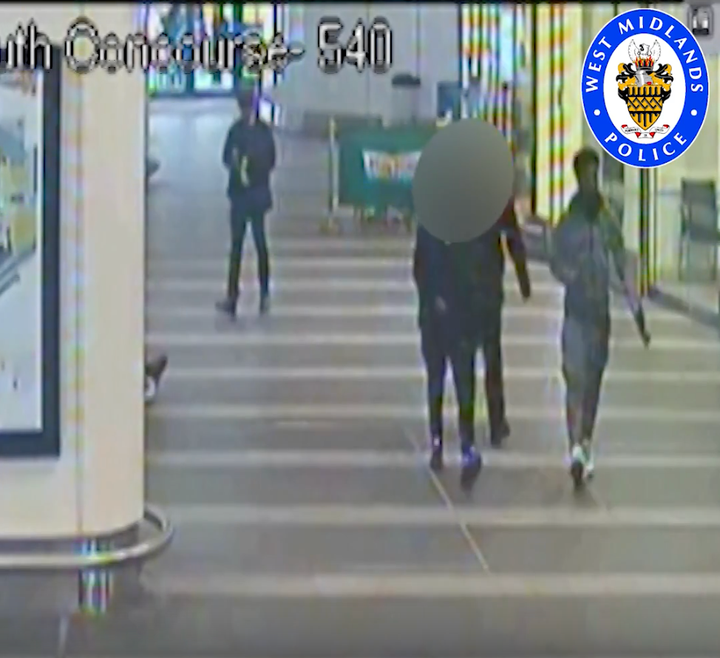 Jailing Mohammed for 14 years, Judge Nicholas Webb described him as a "trusted lieutenant and driver" who had made trips from Birmingham to Lincoln, Durham, Grimsby and Skegness.
He accepted that Mohammed was acting on instructions from those "higher in the chain" but said his role was "pivotal."
Wearing a grey tracksuit, Mohammed sat in the dock as Judge Webb continued: "You even hired a taxi to take you to Lincoln at a cost of £170.
"This was a lucrative enterprise in which you played a significant role."
He said CCTV showed how the trafficked children would secrete drugs in their mouths before passing them to customers.
"This is not a case of slavery or servitude. There is no evidence of force or a threat of force by you.
"The essence of this case is is that all these children were very vulnerable and you enhanced that vulnerability.
"You took them hundreds of miles from home to a property that was squalid, stinking of mould and urine and it was cold.
"You were delivering them into a situation fraught with danger."
Commenting on the case, Superintendent Richard Asgar, of West Midlands Police, said he was aware of 9-11-year-olds being coerced into working for drug dealers operating county line operations.
He said although the rescued teenagers had not co-operated with police they were still deemed to be victims: "Mohammed used the children as a commodity like the drugs he was peddling.
"They had in effect been groomed and been given false promises. When we raided the property and found the teenagers they didn't attempt to run away but nor were they co-operative in our investigation.
"They told us Mohammed had not been physically abusive towards them but he clearly had a mental hold on them."
He said the police operation, codenamed Arkle, had noted how the "Castro" drugs line number was changed four times in a bid to avoid detection.
"Each time a mass text message would be sent out to its scores of users alerting them to the new number on which to place orders – and when those orders came in Mohammed would contact the children to fulfil the deals.
"This is a hugely significant conviction for West Midlands Police and law enforcement as a whole across the UK.
"It shows that we can go after County Lines offenders not just for drug supply but also under trafficking legislation due to them exploiting children."
""This sort of prosecution has been a long time coming. Generations of crooks have used kids to commit crimes and even in fiction we've had characters like Fagin and his band of child thieves."
Criminal defence solicitor Joseph Kotrie-Monson, of Mary Monson Solicitors, welcomed the prosecution and likened Mohammed to a modern-day Fagin from the novel Oliver Twist.
He said: "This sort of prosecution has been a long time coming. Generations of crooks have used kids to commit crimes and even in fiction we've had characters like Fagin and his band of child thieves.
"These kids were clearly in a vulnerable position and criminals will take advantage of that. You see it with cannabis farms in the UK where a drug dealer will use immigrants to look after the grow and they are the ones who get picked up by police when they raid it."