A woman was mauled to death and another was seriously injured after they got out of their vehicle at a safari park in China.
CCTV recording the incident shows a woman getting out of her car during a tour at Beijing Badaling Wildlife World on Saturday.
Before she's able to get back into the vehicle, a tiger pounces on her from behind, dragging her away.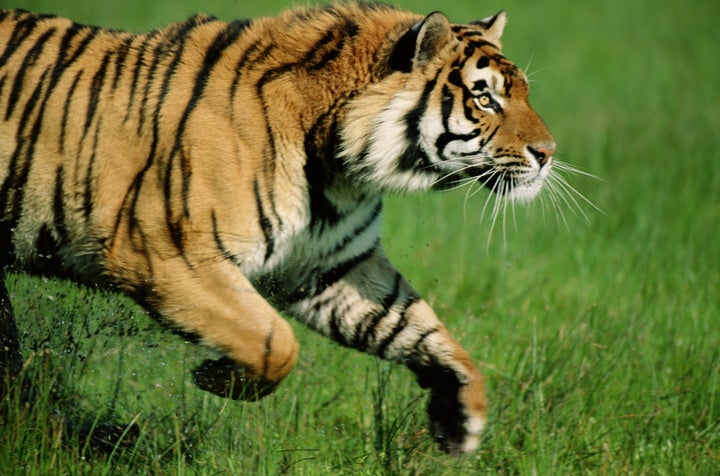 The second woman is believed to have been killed after she got out of the car to help, the state-run Legal Evening News reported.
A man who was also in the car attempted to help. He was unhurt.
The Yanqing district government said the woman who survived was being treated by medical staff, but no further details were given.
Some reports say that an argument led to the woman leaving the vehicle.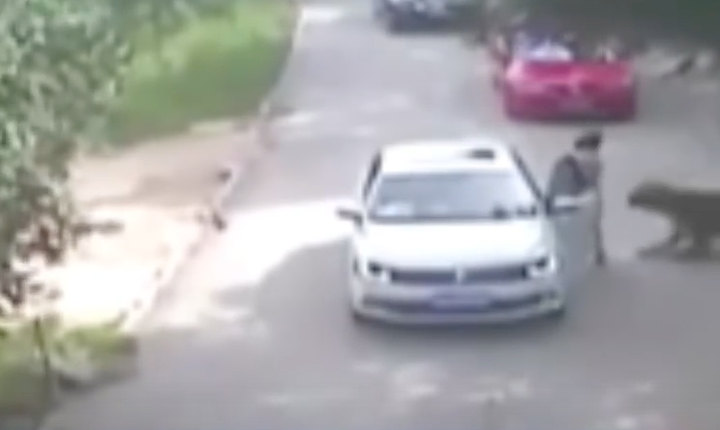 Visitors are allowed to drive their own vehicles around the park but are not meant to get out of their vehicles.
The Beijing Tourism website says that animals are allowed to walk freely around the area.
"The park is famous for its raising fierce animals in large groups in open areas," the website states.
The park has now been closed for two days, although staff say this is due to forecasts of heavy rain.