Boris Johnson might have defended Toby Young's "caustic wit" on Wednesday, but the controversial ex-journalist himself doesn't seem to agree that it boosts his credentials for a job with a new universities watchdog.
As anger built over Young's appointment to the Office for Students (OfS), the free schools campaigner went on an epic Twitter purge, deleting around 48,000 tweets, including some of his most obnoxious statements.
Johnson, who used to edit The Spectator for which Young has been a regular contributor, condemned the "ridiculous outcry" over his former employee.
Here are some of the worst of the 48,000 tweets Toby Young has now deleted - and some other choice things he has written.
1. A 'witty' insult about a random man's breath
Young has already deleted this tweet from 2009 in which he said: "Fuck you, penis breath."
2. Smoking hot
And this one where he praised the "smoking hot" women at the 2009 Emmy Awards, saying: "There should be an award for Best Baps."
3. A 'joke' about a female colleague and his penis
Another now-deleted tweet said he had his "dick up her arse", in reference to Padma Lakshmi, who was his fellow judge on US TV show Top Chef at the time.
4. Getting excited about breasts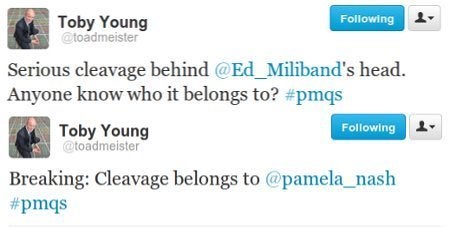 Nash later joked she hoped Young could "cope" when she "flashed my ankles" at a subsequent PMQs.
Young's writings off Twitter have raised eyebrows too.
5. The 'ghastly' need for wheelchair ramps
In 2012, he wrote for The Spectator about the "ghastly" need for schools to be inclusive by having things like wheelchair ramps.
"Inclusive. It's one of those ghastly, politically correct words that have survived the demise of New Labour... That means wheelchair ramps, the complete works of Alice Walker in the school library (though no Mark Twain) and a Special Educational Needs Department that can cope with everything from dyslexia to Münchausen syndrome by proxy."
Young called for the Equalities Act to be axed, saying: "Any exam that isn't 'accessible' to a functionally illiterate troglodyte with a mental age of six will be judged to be 'elitist' and therefore forbidden by Harman's Law."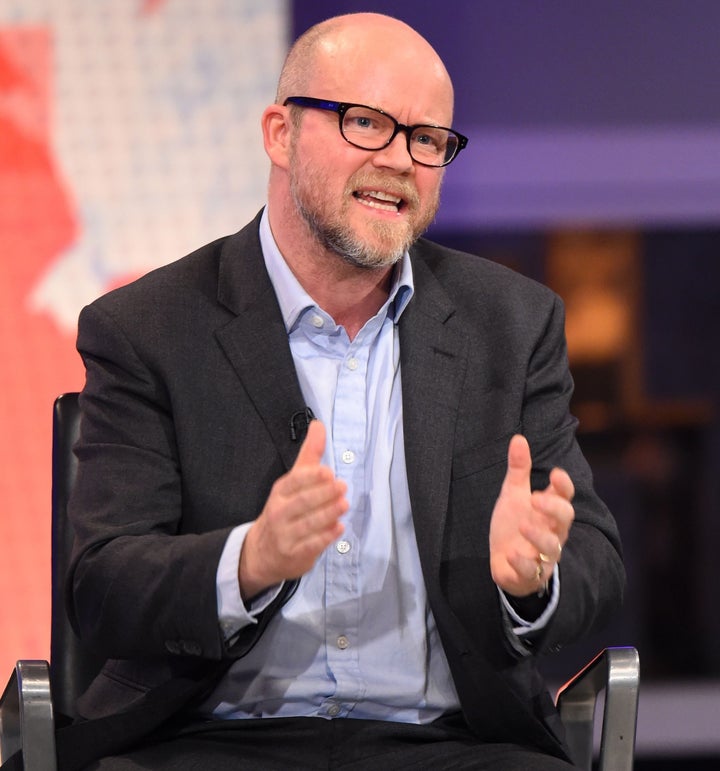 6. Kids are being 'dragooned' into celebrating LGBT rights
"The very idea that a group of 12-year-old schoolchildren would be dragooned into 'creating banners and other materials' to promote LGBT week is preposterous," he said.
"How many 'transgendered' pupils could there possibly be at a comprehensive in Stoke Newington? It stretches credulity to breaking point."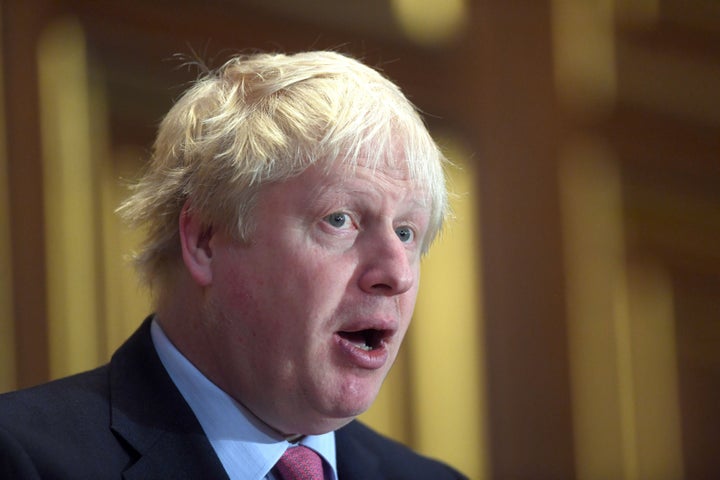 7. The 'censorious left' and its 'joyless, sanctimonious' worldview
Young tweeted in December to mock an article about what intersectional feminists should ask on first dates, calling it a "wonderful insight into the joyless, sanctimonious weltanschaung of the censorious left".
8. Wearing a wig to get in with the 'hard-core dykes'
In 2000, Young wrote for men's magazine GQ about disguising himself as a lesbian, including by putting on a wig, and trying to infiltrate gay bars in New York to kiss other women, some of whom he referred to as "hard-core dykes".
"I'd been warned by several veterans of the New York gay scene that if the denizens of Ruby Fruit discovered I was a man there was a good chance they'd beat the crap out of me. I joked that I wasn't scared of a bunch of lesbians but, in reality, I was terrified. Several of them looked like German shot-putters," he wrote.
9. 'Small, vaguely deformed undergraduates'
In 1988, Young contributed to a book called The Oxford Myth, in which he said working class boys studying at the university were "universally unattractive" and "small, vaguely deformed undergraduates".
Young has said people repeating this in recent days are showing a "complete distortion of what I wrote", without clarifying exactly how this was the case.
His mass deletion came to wide attention when a Twitter account that tracks tweets deleted by MP started displaying all the ones Young deleted that MPs had retweeted.
Young then posted a long thread of Tweets defending himself and wrote a column for The Spectator, in which he said: "The reason for all this confected outrage, of course, is that I'm a Conservative and an outspoken supporter of Brexit."