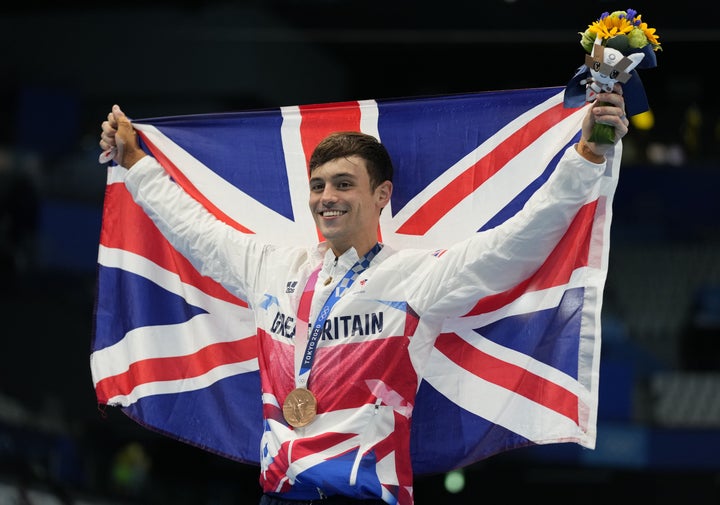 Tom Daley has announced plans to try for a place on Team GB's Olympics diving team after a two-year break from the sport.
He's now revealed plans to return to the sport and shared the sweet reason for his decision.
In a video uploaded to YouTube, Tom says that a visit to a museum with his eldest son sparked the realisation that he isn't ready to say goodbye to diving for good.
Tom, who shares two sons with husband Dustin Lance Black, visited the Olympic and Paralympic Museum in Colorado Springs, USA, with his five year old, Robbie.
He recalled: "We had the best time at time [...] playing different games and at the end we went into a room to watch a video about what it means to be an athlete and see those inspirational journeys.
"I just wept. I couldn't control myself, I hadn't grieved diving.
"Coming out of that museum something changed in me and it has lit a new flame in me to see where this goes."
"I'm not ready to be done and I don't think I was ready to be done and hang up my trunks and move on with that part of my life. Especially when my son Robbie said 'Papa, I want to see you dive at the Olympics'."
Tom – who was just 14 years old at his first Olympics – and Team GB then shared a joint post on Instagram featuring a series of throwback videos charting his career.
The athlete, who has four Olympic medals, admitted that while he's not sure how well his return to the pool will go, he is aiming to take part in the Paris 2024 games.
He said: "I don't know where this is going to go, I don't know if this is going to be a completely silly idea of me getting back in the pool or an opportunity for me to do this recreationally and have a bit of fun without any pressure, or if my body is going to be able to get back on a diving board and dive half-decently.
"I don't know what that's going to look like. Paris 2024 is definitely a goal. I don't know if it's going to be possible but you never say never."
Tom and Dustin welcomed a second son, Phoenix, in March this year. In his six-minute video, Tom also said he hopes to "set an example" to his kids by "working hard" to be part of Team GB again.
The BBC reports that Tom's first competition back will most likely be the World Championship selection event at the end of this year, ahead of the Doha World Championships in February 2024.
During his time away from the pool, Tom has branched out into broadcasting by fronting a documentary about homophobic laws in Commonwealth countries, and fashion, with his very own knitwear range.