Munira Wilson told HuffPost UK that foreign aid cuts and some MPs' support for those who boo England players taking the knee were going down "like a lead balloon" in the so-called "blue wall" of Tory seats.
Her comments came as voters went to the polls in Chesham and Amersham on Thursday, which the Lib Dems are hoping to win from the Tories for the first time ever.
Internal party polling suggested the Lib Dems had narrowed a gap that resulted in a 16,000 majority in 2019 and were neck-and-neck in the polls this week.
Pollsters and experts believe the Lib Dems taking the seat would show the Tories are losing their well-off traditional voters as they focus on cementing gains in the largely Brexit-supporting "red wall" former Labour working class areas.
Wilson said that even if the Lib Dems fail to win, there will be a big swing away from the Tories and towards her party among socially liberal voters with an internationalist outlook.
She told HuffPost UK's Commons People podcast: "The Tories are now so focused on the red wall and their culture wars that I think really appeal and resonate in those [red wall] seats, that many of those people who, yes, largely voted Remain in the referendum... are looking for an alternative."
The Lib Dem health spokesperson said that voters were also moving on from Brexit, with planning reforms that are opposed by dozens of southern Tory MPs a "huge concern" in areas like Chesham and Amersham.
But she said culture war issues are also resonating with Tory voters who are switching to the Lib Dems.
"Things like the cut in foreign aid, which I see as part of that culture war," Wilson said.
"Ministers will tell us, well actually it's really popular and people want us spending that money in the left behind areas.
"In these sorts of areas [like Chesham and Amersham] I don't think it's an 'either/or', it's an 'and'- we have a moral obligation to be spending the 0.7% on foreign aid and looking after the world's poorest, but equally investing in our recovery up and down the country."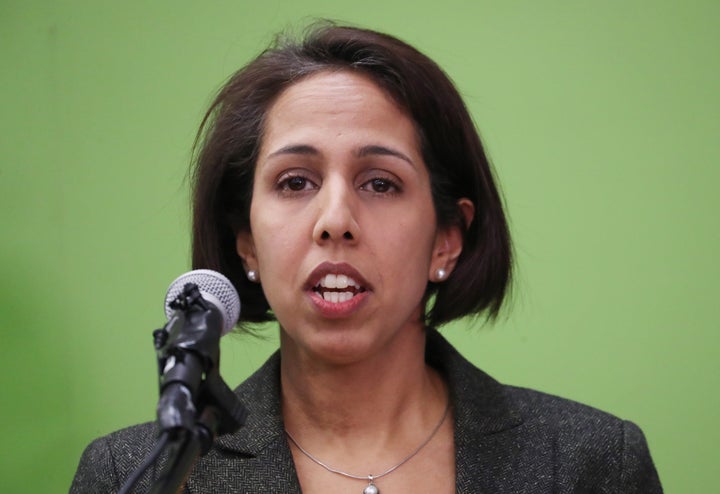 Wilson also hit out at Tory MPs like Lee Anderson, who said he would boycott England games at the Euros because players take the knee before matches in support of anti-racism.
This is proving counter-productive in better off, southern Tory-held seats, Wilson said.
"I say this as a massive England football fan," she said.
"I think the recent debacle over footballers taking the knee, for most people it's like, you know, England's in the Euros, we're hosting loads of the matches, we should be getting behind our team and not suddenly criticising them for taking the knee.
"Lots of people in these seats recognise that there is still an issue with racism in many parts of our society and we should be doing everything we can to combat that.
"And yes, taking the knee doesn't necessarily resolve those issues but it is a symbol and reminding people that this is still an issue and we need to be working together to combat it.
"Rather than some of the Tory MPs saying 'we're going to be boycotting these matches and we don't support them', I just really think that sort of thing goes down like a lead balloon in many of these areas."