On May 25, 2020, George Floyd was killed on camera during a police arrest. The video showed a white officer Derek Chauvin kneeling on his neck as Floyd, a Black man, called for his mother and repeatedly cried "I can't breathe" before losing consciousness for the last time.
The video of Floyd's death spread across the internet within hours. In what was already an extraordinary year given the Covid-19 pandemic, this chilling footage sparked a resurgence in global Black Lives Matter protests against systemic racism.
In the days and weeks following, a string of organisations made visible public pledges of solidarity with the anti-racism movement and renewed commitments to workplace diversity.
But critics expressed scepticism about just how far these institutions would be willing to dismantle structural inequalities perpetuated within their own ranks.
After all: for all the well-intentioned pledges made, it's the follow-through that makes the lasting impact.
Though centuries of systemic inequality can't be undone in half a year, it's still important to hold these organisations to account.
So six months later, just exactly how much progress has made? HuffPost UK asked a number of large organisations how much progress on their own targets had been made. The responses reflected a mixture of gainful progress to nothing at all.
No.10′s promise to 'look at all aspects of inequality'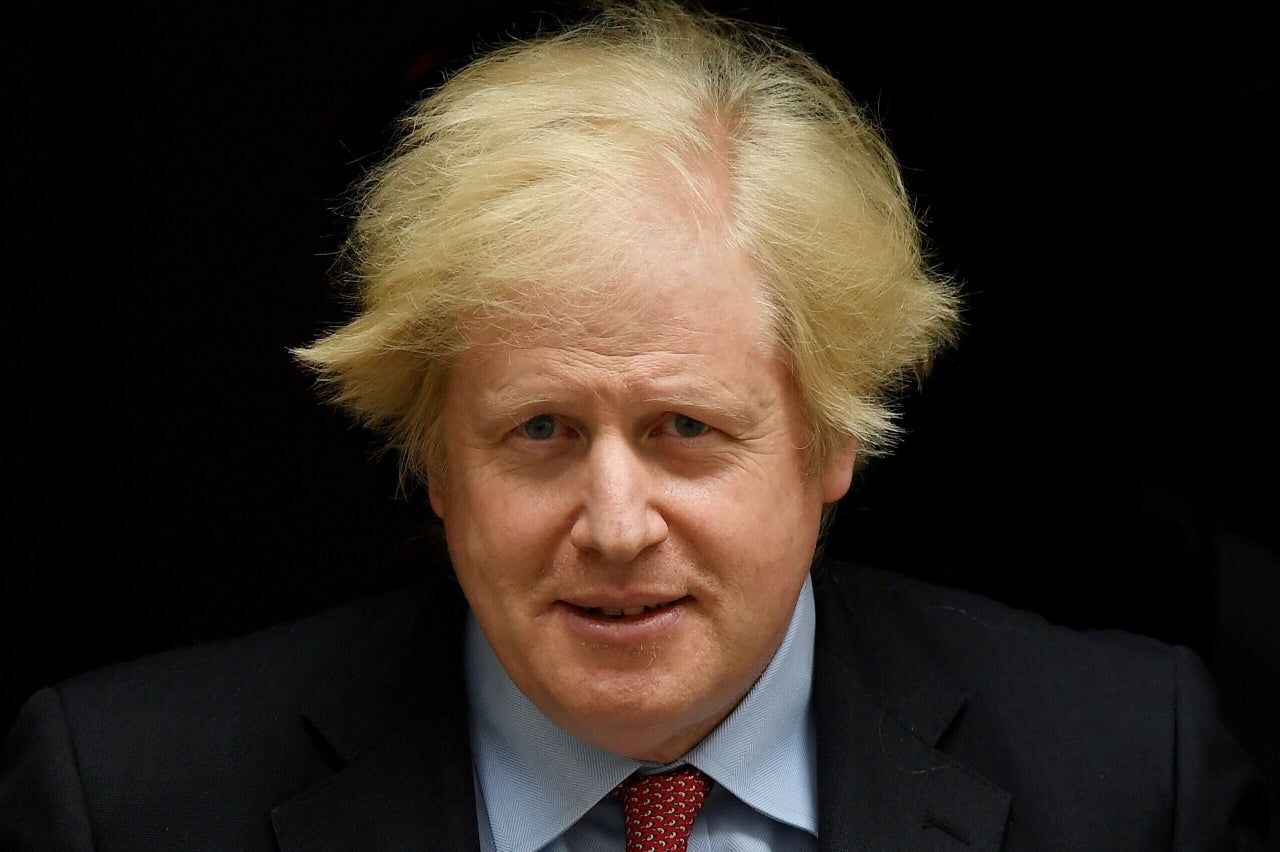 In October, the board, chaired by educational consultant Dr Tony Sewell, quietly published an open call for evidence to investigate inequalities in education, employment and enterprise, health, and crime and policing. It was not promoted across verified government platforms and many members of the public were not aware of it until the page was recently shared by social media influencers.
With responses due by November 30, it left a little under a month to provide findings by the initial proposed deadline.
In June, a report by Public Health England found Black communities have been disproportionately affected by Covid-19 because of structural inequalities.
Campaigners have slammed the government for failing to protect Black people during the Covid-19 pandemic.
Parliamentarian pilot scheme for unconscious bias training
In September, optional training was made available to MPs to give participants the tools to understand, recognise and mitigate their own unconscious bias.
The last session in the pilot phase took place on November 19. When HuffPost UK asked the number of MPs who participated and who they were, we were asked to submit a Freedom of Information request.
Following the pilot scheme, there are currently no plans to roll this training out more widely. When asked why, a House of Commons spokesperson said: "As with any pilot, we will examine the results and feedback before making further decisions. These sessions were put on at the request of MPs, and we will continue liaising with them on any further support requested."
National Police Chiefs Council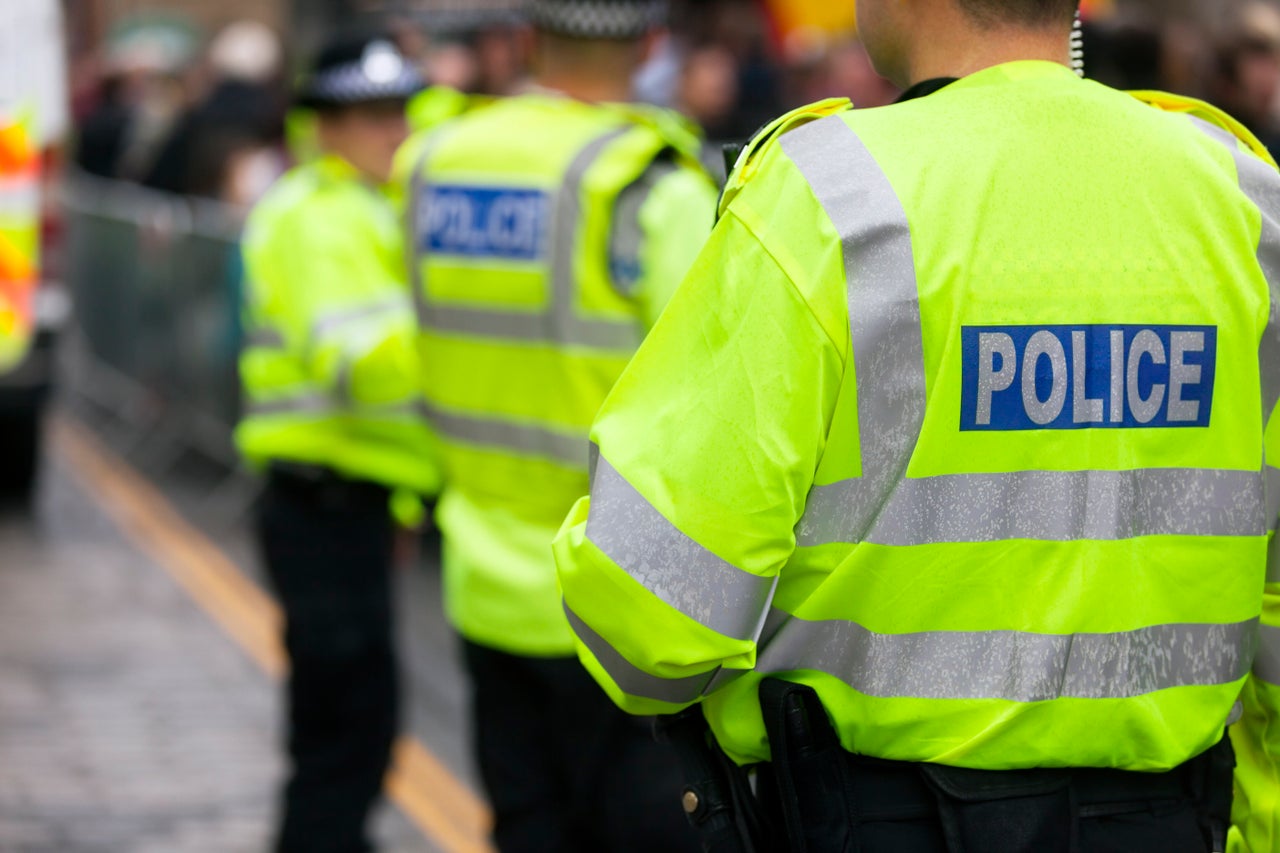 In June, the NPCC said it would develop a plan of action looking at issues of diversity and inclusion. It also expressed concerns about racial inequalities in policing.
In the following month it proposed to establish a scrutiny board to review topics such as internal culture and inclusivity by October.
The board does not yet appear to exist. The NPCC told us it is "still consulting on the appropriate criteria for a chair", and trying to "secure resources" for the action plan.
According to Nathan Oley, a stakeholder engagement lead, the organisation is "striking a balance between moving at speed and getting it right – but progress is a priority".
West Midlands Police
In June, West Midlands police and crime commissioner David Jamieson pledged to recruit 1,000 BAME officers to West Midlands Police over three years, to better ensure the force represents the communities it serves. When HuffPost UK asked how many Black officers had been recruited so far, we received no response.
NHS Race and Health Observatory
With one of the most publicised elements of this summer's reckoning relating to racial disparities in healthcare, the NHS was one of the key organisations from which many have been anticipating news of progress.
A recently released report from parliament's Joint Committee on Human Rights, entitled Black People, Racism and Human Rights, stated that though Black women in childbirth have a death rate five times higher than that of white women, the NHS has no target to end it.
When asked why, a spokesperson directed us to a previously released statement from the chief midwifery officer for England, Jacqueline Dunkley-Bent, which stated that the organisation "stepped up extra support" as soon as increased risks for Black and minority ethnic women were identified during the pandemic.
The statement continued: "The NHS is also fast-tracking a continuity of carer programme for women from Black, Asian and ethnic minority backgrounds, which will mean they receive care from the same midwife before, during and after they give birth and this is proven to significantly improve women's overall experience of care."
The NHS Race and Health Observatory was announced in July, aiming to identify and tackle the specific health challenges facing people from BAME backgrounds. A director for the scheme, Dr Habib Naqvi MBE, was announced in August, following the announcement of the group's chair, Marie Gabriel. Further development is yet to be announced.
British Medical Association
The British Medical Association published its response to Black Lives Matter protests on June 5, pledging to engage further with Black medical organisations to do more to address under-representation at a staff level, and to address the concerns of Black members of staff.
Asked how it had implemented this since, a spokesperson pointed to a joint statement with four Black medical student organisations on the importance of diversifying the medical school curriculum to reflect the diversity of the UK's population.
In addition, BMA Giving has provided grant funding to projects to support the mental wellbeing of Black doctors and medical students to establish the Melanin Medics' Mind Us project to provide mentorship, clinically led training, and expert support to Black African and Caribbean medical students and doctors who have been adversely affected by Covid-19.
English Heritage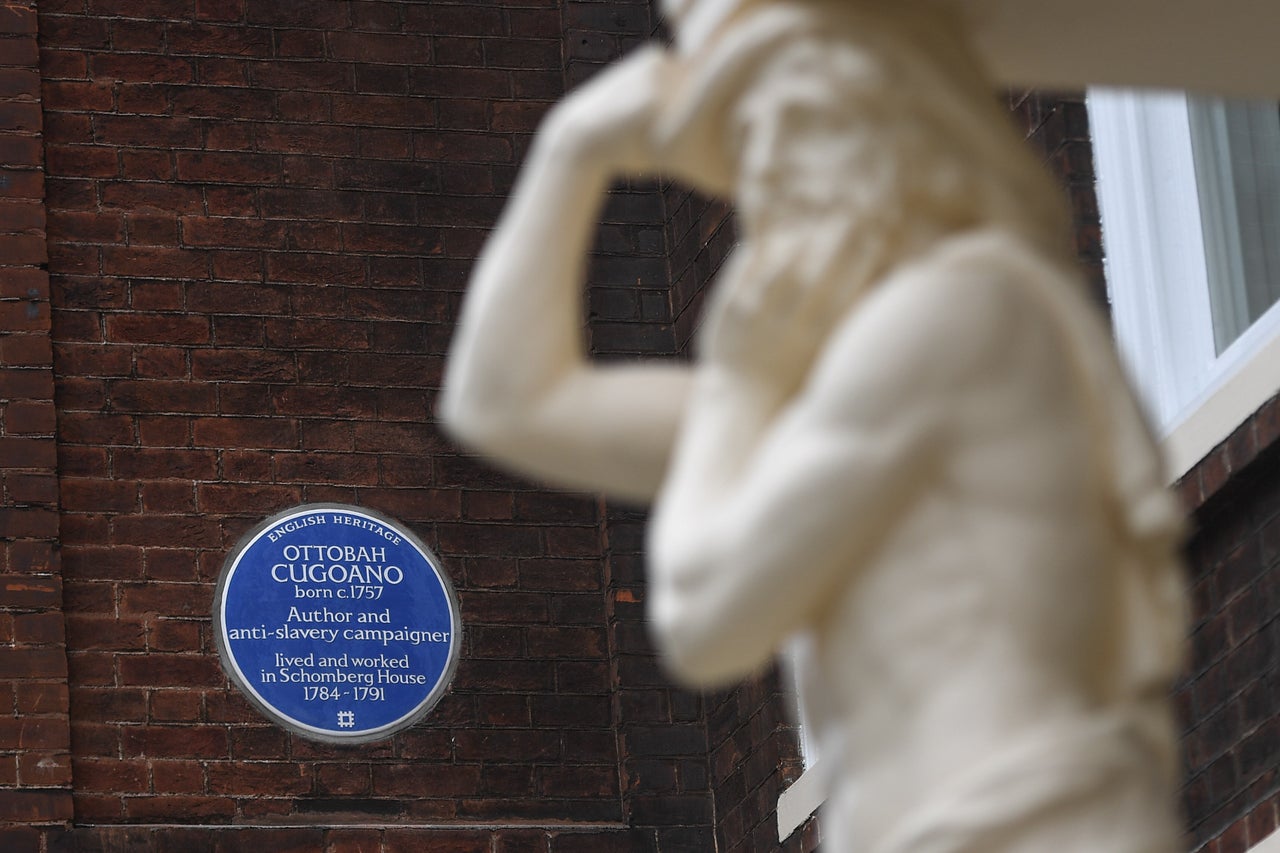 In a statement from June, the organisation voiced its desire to "tell the story of England in full". This statement referenced a "strong list" of plaques commemorating Black, Asian and minority ethnic figures awaiting installation. Since then, one new plaque honouring a Black person has been unveiled: 18th century abolitionist Ottobah Cugoano.
Also, a series of portraits of historical Black figures associated with English Heritage sites has been planned, forming part of a wider programme of work that includes in-depth research into the links between historical sites and the slave trade. The first was unveiled in October: a painting of Sarah Forbes Bonetta, Queen Victoria's African goddaughter, by Hannah Uzor, displayed at the Queen's family home, Osborne, on the Isle of Wight.
Natural History Museum
In a Tweet posted on June 1, the National History Museum acknowledged that its collections are "rooted in colonialism and racism" and made a promise to engage with these issues to move forward.
Since then, a spokesperson confirmed, it has begun a "naming review" to "better understand the history of the institution". The review is still going on, they said, with no findings available as of yet.
Elsewhere, the museum created a senior role within its HR team to lead on diversity and inclusion. The position is yet to be filled.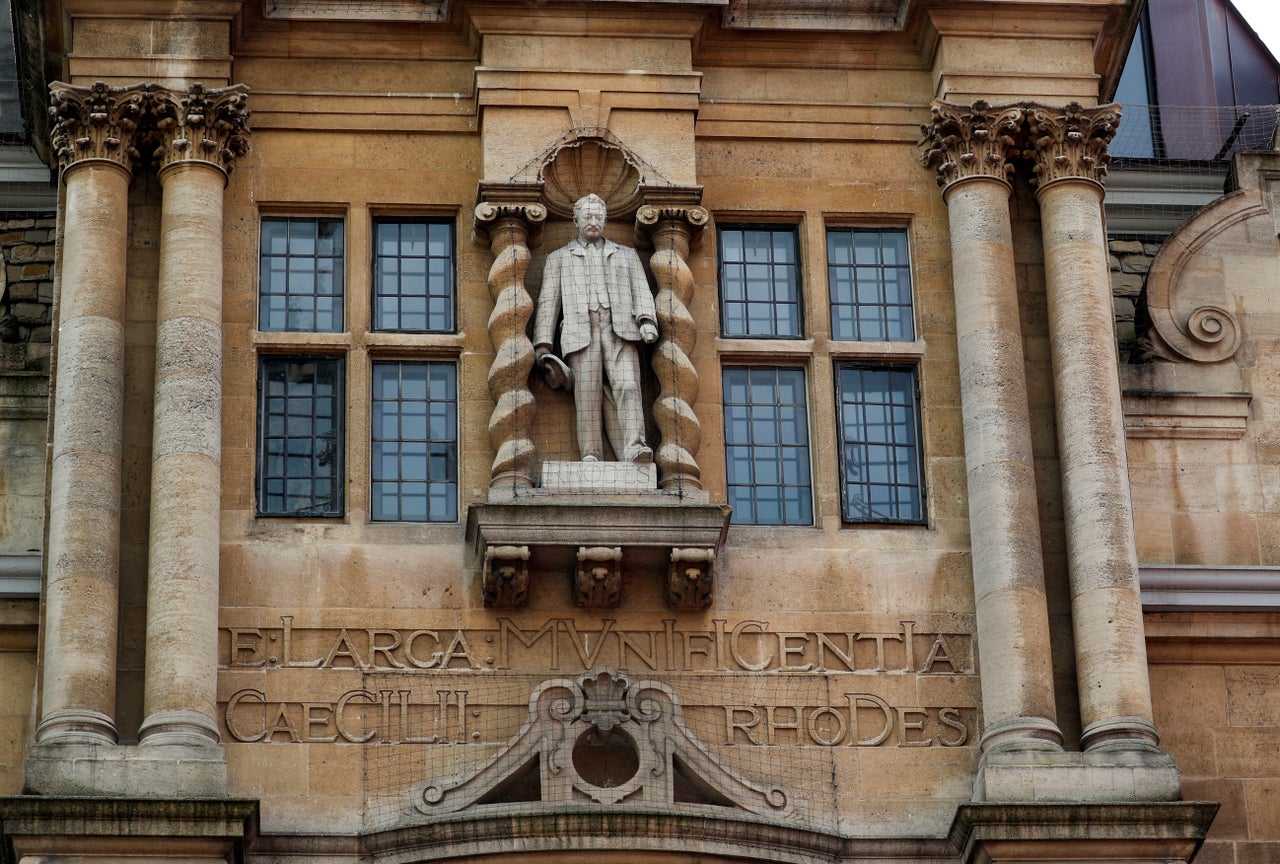 When asked about any recent developments, a spokesperson told HuffPost UK: "This work is ongoing and we don't have any further updates at this time."
The statue is still in place.
The Science Museum
But no further posts have been published about BLM or race since.
UK businesses
When asked about its actions since chief executive officer Clare Barclay signed the letter, HuffPost UK was given a link to a US blog published in October. When asked about anything implemented in the UK, we received no response.
The UK CEO of Deloitte, a leading global corporation, also signed the letter but the firm did not reply to our enquiries.
A Sainsbury's spokesperson said that, since CEO Simon Roberts signed the letter, the company has trained 1,000 senior leaders and its board in understanding and fluently talking about race and ethnicity and taking this further across the business.
The spokesperson continued: "We are also tripling our investment in the development of our ethnically diverse colleagues and completing an ethnicity pay gap review and publishing the results and actions this year."
When Tesco was asked what measures it has implemented since its chief signed the letter, a spokesperson said: "We have been holding dedicated focus groups with our BAME network to better listen to our colleagues, help identify areas where we need to improve and make more informed and inclusive decisions.
"We have started rolling out new diversity and inclusion training to all our colleagues, with specific content for managers and leaders to drive a more inclusive culture."
An ITV spokesperson detailed the interventions that the organisation had put in place since June. "Efforts have been made to increase diversity seen on screen, with examples including running a series of short films under the banner Black Voices, broadcasting drama series Unsaid Stories, marking Black History Month with a range of newly commissioned programmes and broadcasting Loose Women with an all-Black panel for the first time," they said.
Another example given was the showing of a performance by dance group Diversity on Britain's Got Talent, which touched on the killing of George Floyd and the Black Lives Matter movement; the performance received the backing of ITV as well as a media campaign expressing this support.
To further "foster an inclusive culture within the business", ITV also launched Black Lives Matter – Get Educated, a social group within the company's intranet, which received a record-breaking 2,000 views in the first month.