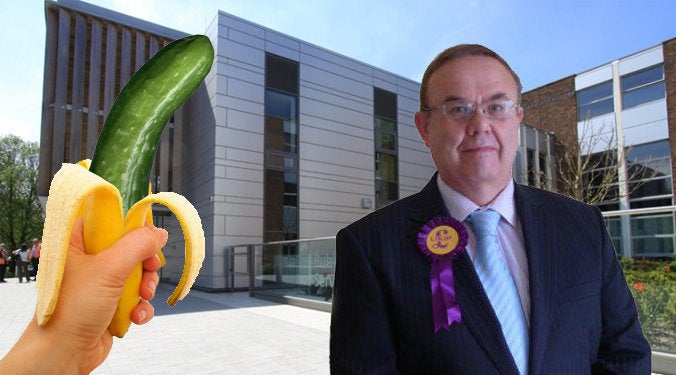 A Ukip councillor gave an impassioned case for Havant Borough Council to vote in favour of leaving the EU whilst brandishing two items of fresh produce at a meeting on Wednesday.
Hayling Ukip councillor John Perry held a cucumber and banana whilst giving a speech in which he pleaded for the Conservative-led Havant Borough Council to announce their stance on leaving the EU, Portsmouth News reports.
Upon producing the groceries, Perry explained: "This is a banana and this is a cucumber; bananas and cucumbers with abnormal curvature were banned from 1995, although the ban was later repealed.
"You may find this amusing but it is not, and such healthy produce could not be sold and led to tonnes of good food being destroyed."
Fellow councillor Gwen Blackett stood up and said the statement was "quite wrong", referring to the so-called Euromyth of curvy bananas being banned.
Other council members described it as "a political stunt" and "nothing more than a cynical attempt to get us to declare where we stand on this issue".
The rest of the chamber later voted to remove the motion from the agenda.