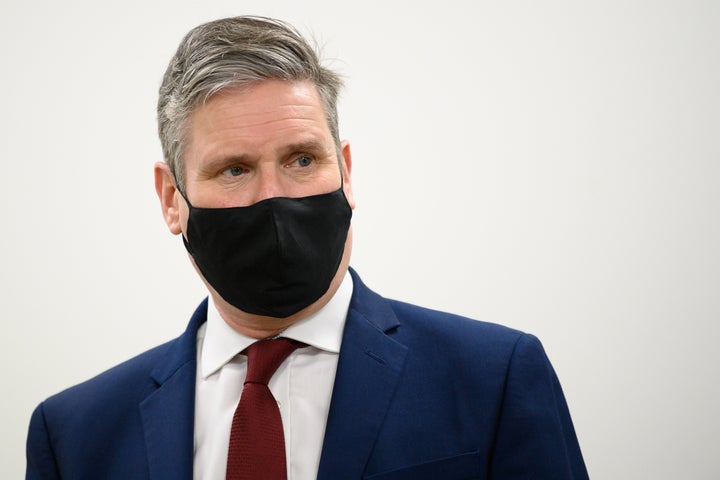 Labour has called for key workers such as teachers, police and supermarket staff to be offered the coronavirus vaccine from mid-February.
The government has pledged to give the vaccine to the top four priority groups, made up of all elderly care home residents and their carers, over 70s, frontline health workers and the clinically extremely vulnerable, by February 15.
Here are the JCVI's nine priority groups

1. Elderly care home residents and their carers.

2. All those 80 years of age and over and frontline health and social care workers.

3. All those 75 years of age and over.

4. All those 70 years of age and over and the clinically extremely vulnerable.

5. All those 65 years of age and over.

6. Everyone aged between 16 and 64 with underlying health conditions which put them at higher risk of serious disease and mortality.

7. All those 60 years of age and over.

8. All those 55 years of age and over.

9. All those 50 years of age and over.
Matt Hancock, the health secretary, has said there is a "very strong case" for teachers to be prioritised after the top nine groups have been covered.
But Keir Starmer, the Labour leader, has now called for key workers to be vaccinated a the same time as groups five to nine.
He told Johnson during PMQs on Wednesday: "Once the first four categories of the most vulnerable have been vaccinated by mid-February, he should bring forward the vaccination of key workers and use the window of the February half-term to vaccinate all teachers and all school staff."
So far 6,853,327 people have been given at least their first dose of a vaccine.
Under Labour's plan it would mean a teacher in their 20s would be offered the vaccine at the same time as people aged 50-69.
JCVI chair Wei Shin Lim has suggested key workers would need to wait until all nine of those groups have been vaccinated until they receive their jabs in the second phase.
Labour said this should be changed to a "faster, wider, vaccination programme" where "key workers most at risk of exposure are prioritised alongside those most likely to become seriously ill".
Jon Ashworth, the shadow health secretary, said: "Not only will vaccination acceleration save lives it will help us to carefully and responsibly reopen our economy and crucially ensure children are back in school as transmission reduces.
"Ministers must bring forward plans to vaccinate key workers as soon as possible.
"Police officers, teachers, fire fighters and transport workers are just some of the key workers who have kept society functioning through this pandemic and are more exposed to the virus. We cannot afford to slow our vaccination efforts now."
Labour has also identified supermarket workers and prison staff as groups who should be bumped up the priority list.