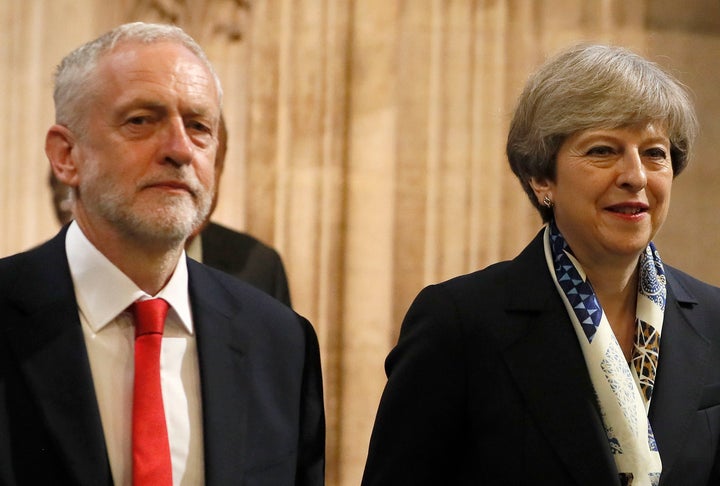 Voters' minds are unchanged on Theresa May and Jeremy Corbyn despite the Windrush scandal's impact on government, a new poll suggests.
The study, carried out by ComRes on behalf of the Daily Express, puts the two party leaders neck and neck, with 40% of public support each.
The online study of more than 2,000 people indicates the PM is outperforming Labour on economic credibility, with those disagreeing that the economy would be stronger if Corbyn were in Downing Street outnumbering those who agree by more than two to one (51% to 24%).
But the Labour leader retains a huge support base of younger people, leading the Tories by 33% among 18-24-year-olds, as English voters prepare to make their feelings known in Thursday's local government elections.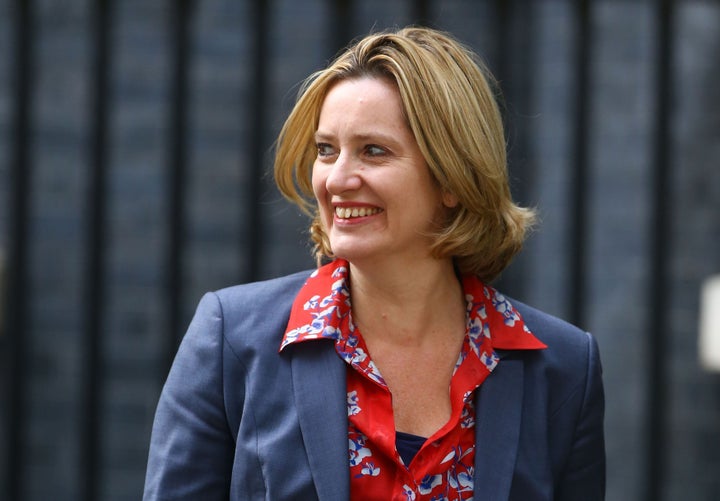 Andrew Hawkins, ComRes chairman, said of the findings: "That the two main parties are polling neck and neck, despite Theresa May's considerable lead over Jeremy Corbyn on economic management, points either to voters being prepared to support a party that they believe will them poorer, or at election time they will instead opt for what they feel is the safer option.
"The danger for Labour is not just that there is a discrepancy, it is the scale of it, including among young people whose support is vital if the party is to stand a chance of winning an election."
The government has apologised to and promised to compensate residents who were wrongly deported, or denied access to services, because they were never given the legal documentation to support their status after they and their families travelled to the UK from the Commonwealth.
Labour will attempt to force the publication of all papers and emails relating to Windrush in a crunch Commons vote on Wednesday.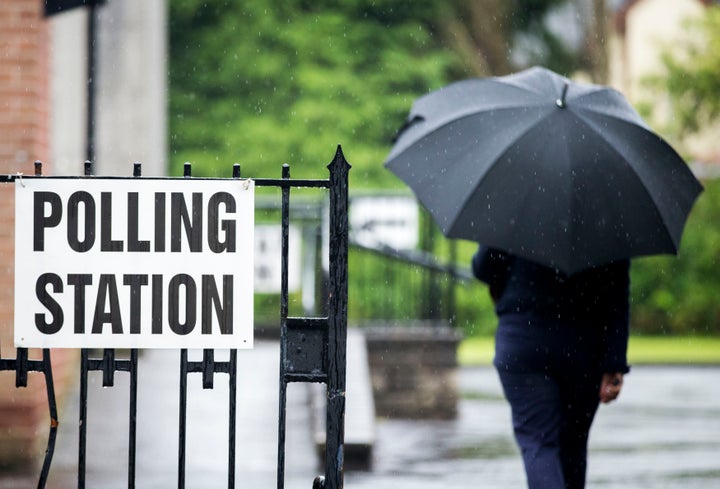 Corbyn has blamed the scandal on the government's "hostile environment" immigration policy and says he believes the events will mark a "seminal moment" in the debate around race relations in the UK.
"If one thing has come out of this scandal, it's that people have woken up and begun to realise what kind of country we live in, and what kind of country we want to live in," he told an all-party Parliamentary group on Tuesday.
"That conversation is a seminal moment in the whole debate about racism and race relations in Britain, which has been a long, long time coming.
"But I am glad it's got to that place now. And I hope that this turning point leads us to be a better, more cohesive, more respectful society as a result."
Methodology note: ComRes interviewed 2,030 GB adults online between 27 and 29 April 2018. Data were weighted to be representative of all GB adults and by past vote recall and likelihood to vote. ComRes is a member of the British Polling Council and abides by its rules. Full tables at www.comresglobal.com