A grandmother who has become one of Britain's oldest bikini models has revealed the secret to her success is a diet of 80 eggs a week.
Kim Wright, 55, said her body confidence was at an all-time low after splitting with her husband in 2011.
The 5ft tall hairdresser found herself weighing 11 stone after comfort eating fast food.
But one day she looked in the mirror and decided she needed to do something about it.
She drastically overhauled her diet and started lifting 70 kilos of weight - going from 11 stone to 8 stone in just eight months.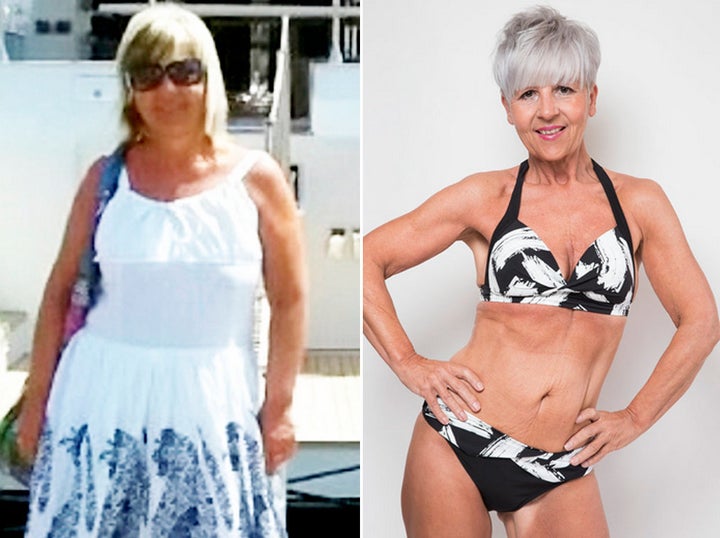 Before losing weight and toning up Wright was living off of pizza, sandwiches, crisps and fast food.
But the grandmother-of-three from Epsworth, Yorkshire, swapped these meals for healthy alternatives including chicken, vegetables and up to 80 eggs per week.
"I became so unhealthy and it wasn't until a holiday last year when I decided something needed to change," she said.
"I was single, depressed and felt like I didn't have a purpose. I started settling into life after 50."
Wright says seeing an unflattering photo of herself in a bikini was the final turning point. She now eats six meals a day, with a mix of protein and vegetables.
"I saw a leaflet about a £9.99 gym and I thought this was my chance," she added.
"I felt so out of place, but I got a free personal trainer and started working out and gradually the weight started naturally coming off.
"By December I was lifting weights. I was the Grandma of the gym, weight lifting with the body builders."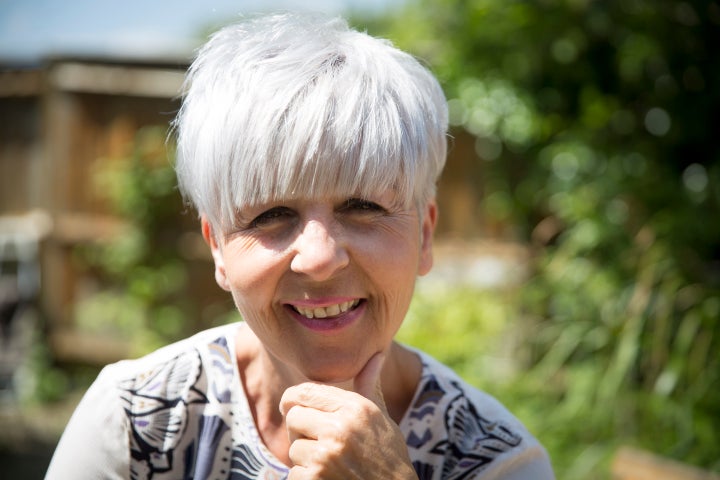 After religiously hitting the gym, Wright was then encouraged to enter a bikini contest by her granddaughters Melis, 12, and Sofia, 4.
She added: "My granddaughters laughed at me at first and thought I was bonkers for even trying, but when they saw me building muscle, they encouraged nanny to enter a competition."
Despite being the oldest contestant by two decades, the grandmother-of-three finished second in the Glifting Bikini Contest.
She said: "As soon as I slipped on my bikini, I felt empowered. To think I used to be so ashamed of my body and now I can't wait to get on a stage again.
"I'm proof that over 50 doesn't mean you can't don a bikini and look fantastic.
"People might think I'm mad for starting weight lifting in my fifties, but I love it and feel better than ever.
"Occasionally I get strange looks in the gym and I did feel conscious at the competition, but I'm proving age doesn't matter. It's how young you feel inside that counts."
Following her successful bikini contest debut, Wright says she is looking forward to competing later this year.
"My next competition is in September at the UK BFF bikini contest in Birmingham," she added. "And this time I'm determined to win."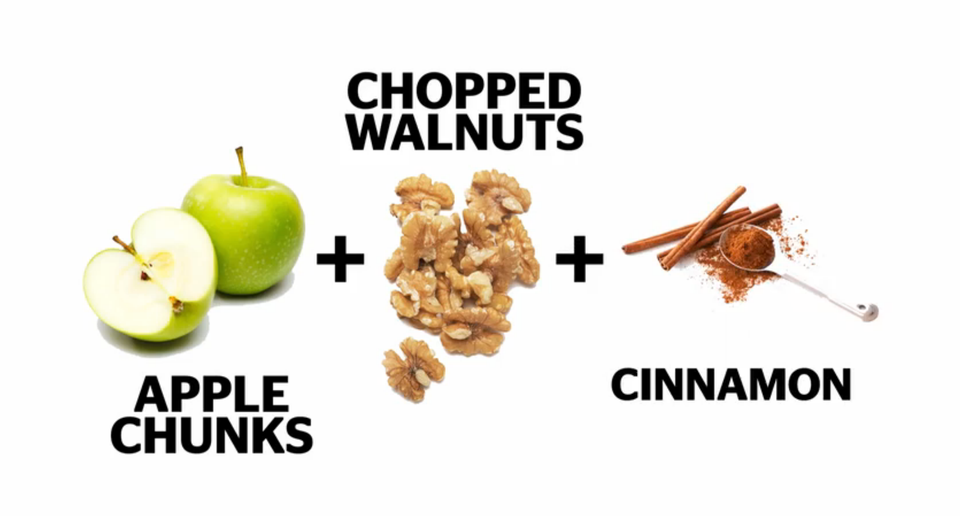 12 Foods For Weight Loss