Warning: This article contains images of a medical nature.
A parenting Facebook page is celebrating "birthday frosting" on newborn babies with a photo of a baby covered in vernix.
The image, shared on Birth Without Fear on 28 February, shows a newborn baby covered in the "protective layer" shortly after they were born.
"Birthday frosting," the caption read, with two celebration emojis.
"Before you go 'eew!' consider this: Your baby may have been born with vernix as a protective layer."
Responding to the post, some mums shared photos of their newborns with "squeaky clean" skin shortly after they were born.
However others were able to relate to the vernix layer on their newborn.
"My little girl was covered in it so think I love it," one mother wrote. "I told her dad put a little bit on his severe dry patch on his face and it's never returned yet."
Another mum wrote: "Yes, lots of it too. I loved it, like it was looking after my baby before I met him. So cute."
The NHS states vernix is the white sticky substance that covers your baby's skin in the womb and should always be left to absorb naturally.
"This is a natural moisturiser and protects against infection in the first few days," it states. "If your baby is overdue, their skin may be dry and cracked.
"This is because all the protective vernix has been absorbed in the womb. Do not use any creams or lotions as they may do more harm than good."
A 2004 study found that the properties in vernix caseosa (full name) were similar to those found in breast milk.
The authors states: "[Vernix] contains antimicrobial proteins that are active against group B streptococcus and E. coli. Delaying the bath and keeping the newborn together with his or her mother until breastfeeding is established may prevent some cases of devastating infections caused by these bacteria."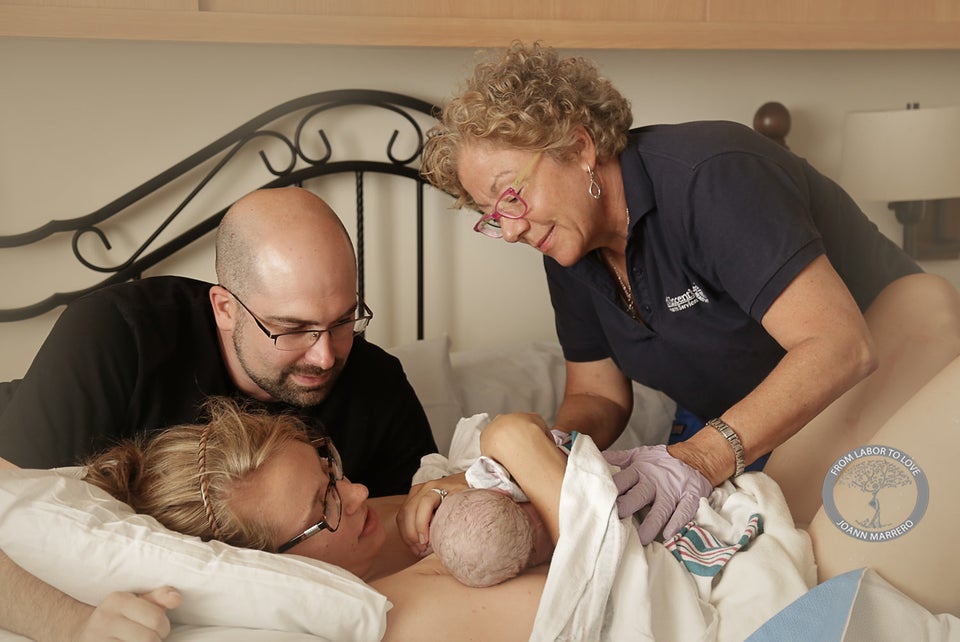 Home Birth Photos Capturing Peace And Calm