The good news is that starting 12 November WhatsApp has finally come to an agreement with Google that means all your chats, pictures and videos can be backed up to your Google Drive without eating into your storage allowance.
The bad news is that if you haven't backed up for at least a year, WhatsApp will delete all your old messages and all the associated videos and pictures that go with it. To be clear, this only affects any existing Google Drive backups made over 12 months ago, not anything you already have on your phone.
This change only affects people who have WhatsApp on an Android smartphone, the company already has an agreement with Apple which means that on iPhone your chats are backed up to iCloud.
If you're worried you haven't backed up or don't know how don't panic, it's really simple.
How to backup your chats on WhatsApp
Open WhatsApp and then tap on the three dots in the top right-hand corner. Then tap on Settings. Next tap on Chats.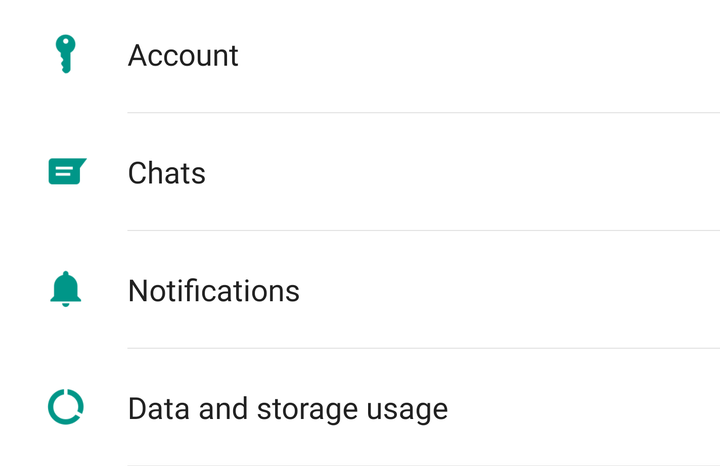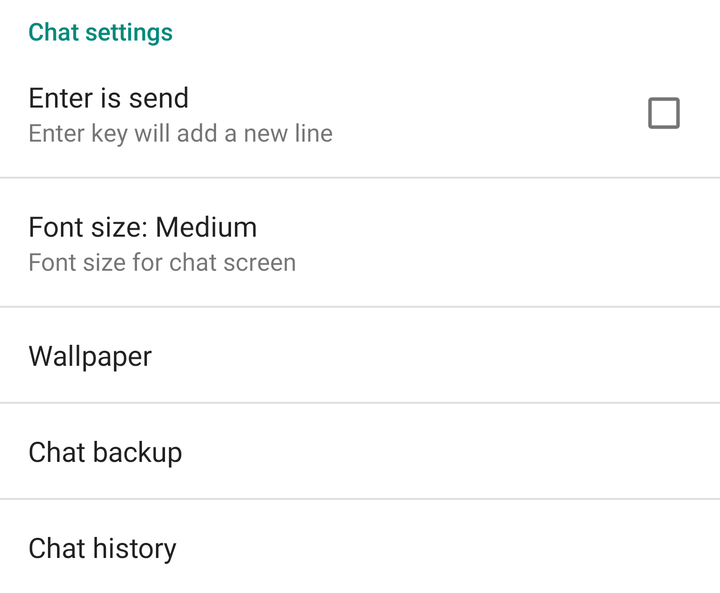 Here you'll see both the last time that you backed up your messages to your phone and also to Google Drive.
To start backing up to Google Drive make sure your smartphone has a Google account attached to it and then simply press Back Up.
Underneath you'll be given the option to decide how often your phone automatically backs up. If you use WhatsApp regularly make sure that's set to Daily.
WhatsApp by default won't backup any videos you get sent, purely because the file sizes will be so large. If you want to keep any videos you haven't saved to your phone you'll need to tick the box that says Include videos at the bottom.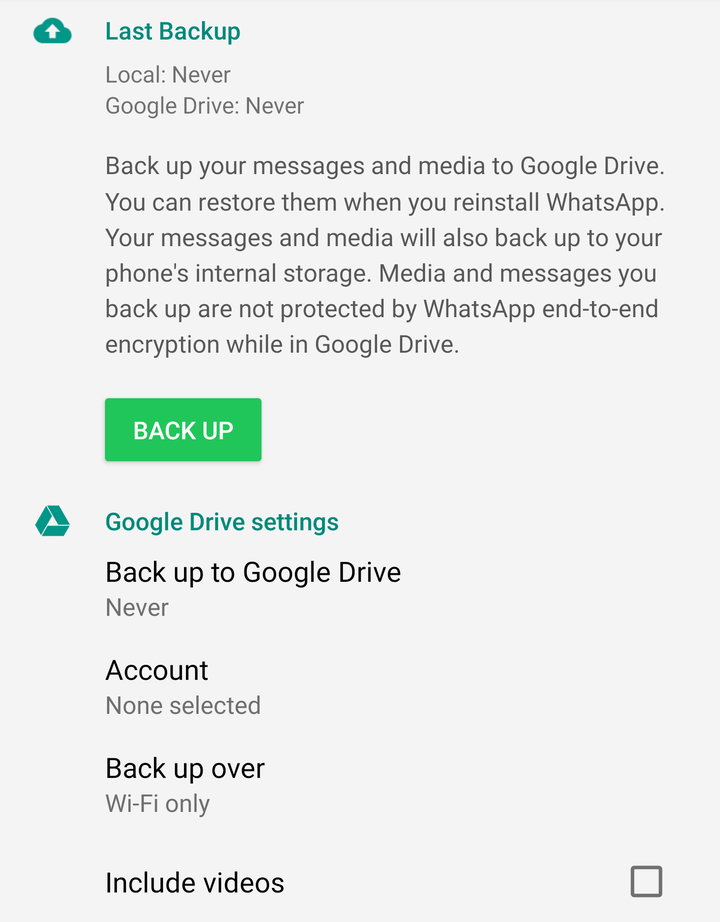 Correction: The article has been updated to clarify that WhatsApp will only be deleting your old Google Drive backups, not the data you already have on your phone.