There's been much debate about when holidays, festivals and weddings might return, but many of us simply want to know when we can see loved ones again.
Although current restrictions allow you to meet with one other person while exercising locally outdoors – or indoors, if you're in a support bubble – this doesn't help those of us geographically separated from friends and family.
As Boris Johnson unveils the roadmap out of lockdown, here's what we know so far.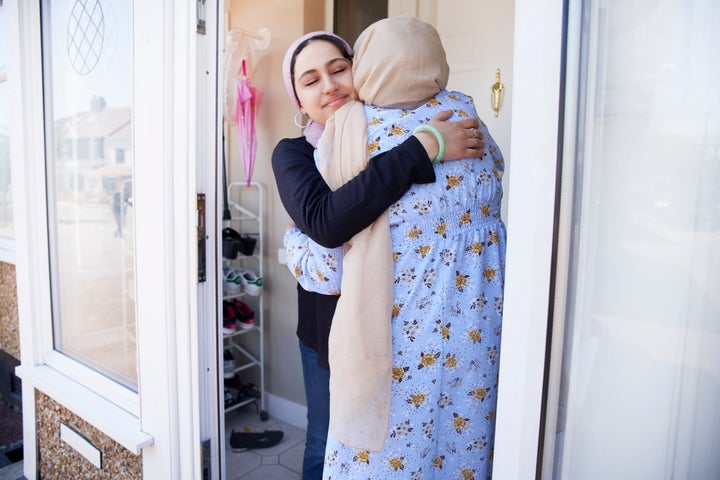 When will we be able to meet again?
Boris Johnson has given a statement in the House of Commons detailing the roadmap. The government is set to formally announce the plan to the public in a briefing scheduled for 7pm.
Schools will reopen on March 8, the prime minister confirmed, alongside the return of outdoor after-school sports and activities. Meeting one-on-one to socialise outdoors will also resume on this date. This slight change of rule means you will be allowed to meet another person for a coffee or a picnic outside, rather than meeting only to exercise, as is currently permitted.
"Our priority has always been getting children back into school which we know is crucial for their education as well as their mental and physical wellbeing, and we will also be prioritising ways for people to reunite with loved ones safely," the prime minister said.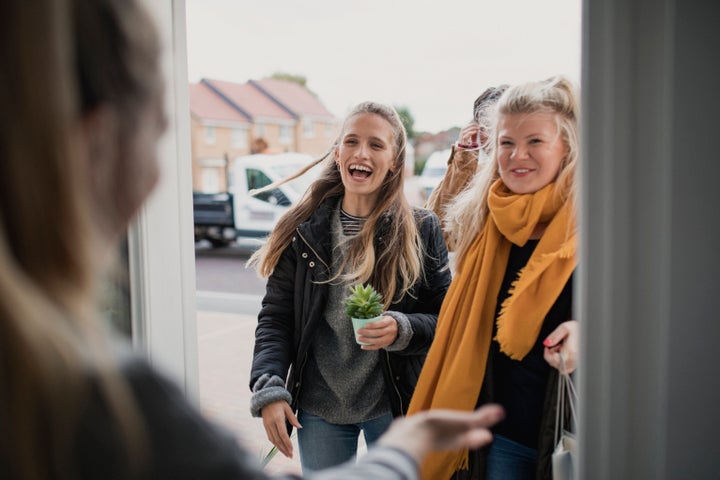 On March 29, outdoor meetings will be extended further, with the reintroduction of the rule of six. This will permit up to six people from six households to meet outdoors, or permit two households to meet, even if they exceed six people in total.
Although guidance will still recommend you stay in your area from March 29, it will be permitted to travel beyond your immediate area to meet people outdoors. Indoor meetings or overnight stays will not be permitted, so you'll have to consider how far you can realistically travel.
The change will mean families can travel across England to meet up at Easter, with Easter Sunday falling on April 4 this year.
When will we be able to meet indoors?
From March 8, care home residents will be able to have a single visitor indoors, who'll be allowed to come into the home and hold hands after having a Covid-19 test.
It comes after six groups – Age UK, John's Campaign, the National Care Forum, Relatives & Residents, Rights for Residents and Registered Nursing Homes Association – called for urgent action to reopen care homes in England for meaningful indoor visits "as a matter of safety, common decency, and fundamental human rights".
Indoor meetings will resume for the rest of the population (with the rule of six), from May 17.
None of the relaxation dates are set in stone, as the government has said each step is subject to four tests:
The continued success of the vaccination programme.

Evidence showing jabs are sufficiently effective at reducing hospitalisations and deaths in those vaccinated.

Infection rates remaining low enough to ensure the NHS is not put under unsustainable pressure.

The government's assessment of the risk not being "fundamentally changed" by new variants of concern.
However, the third lockdown is notably different, due to the increasing number of Covid variants in circulation.