In December, the vaccine rollout offered hope to engaged couples, with Boris Johnson even suggesting weddings could be back to normal by summer 2021. But a lot has changed since then.
As mutations continue to pose a problem, Tim Spector, professor of genetic epidemiology at King's College London, has said mass gatherings – including large-scale spectator sport, festivals and weddings – are still a long way off.
"I can't see us having massive weddings with people coming from all over the world, I think for the next few years those days are gone," he told Times Radio.
HuffPost UK spoke to other experts in the field to ask their opinions on when weddings may resume. They agreed full-scale weddings – with dancing and unlimited guests – were unlikely to return in 2021. But smaller gatherings with additional restrictions may be permitted sooner.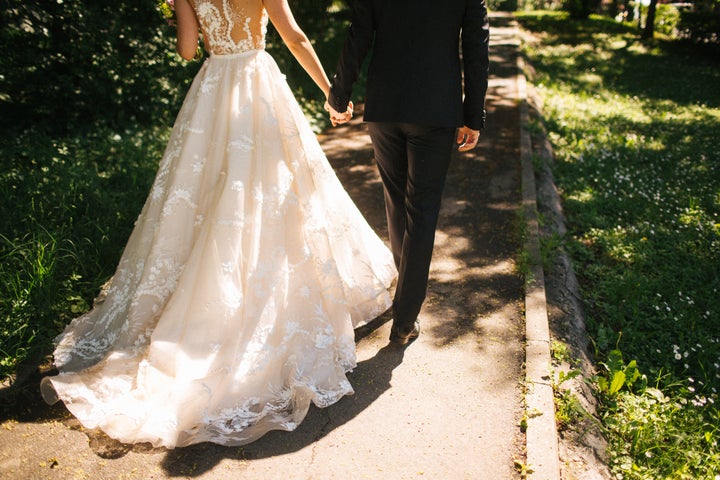 It's difficult to say with any certainty exactly when weddings will be back as we know them. Dr Julian W Tang, a clinical virologist at the University of Leicester, predicts it may be one to three years before we see them back with restrictions (social distancing, limited guests and face masks), or three to five years before the return of a traditional, no-holds-barred knees-up.
"Indications of this would be a nationally much lower R rate, with much lower case numbers (like the 300-500 per day that we saw in July 2020), regardless of whatever variants are circulating," he says.
Dr Tang would also like to see better treatment options available for mild Covid-19 cases – not just for severe cases – before mass gatherings are reintroduced.
Should the worst happen and non-immune people become infected at such gatherings, this would mean they're treated quickly, preferably "without prolonged inpatient stays".
"This would all ideally be on a background of regularly updated seasonal Covid-19 vaccination programmes – just like we have for seasonal flu – to ensure there will be no mass outbreaks in non-immune individuals (some of whom may be vulnerable) arising from such gatherings," he says. "And to ensure a minimum level of effective and cross-reactive immunity across the population at all times."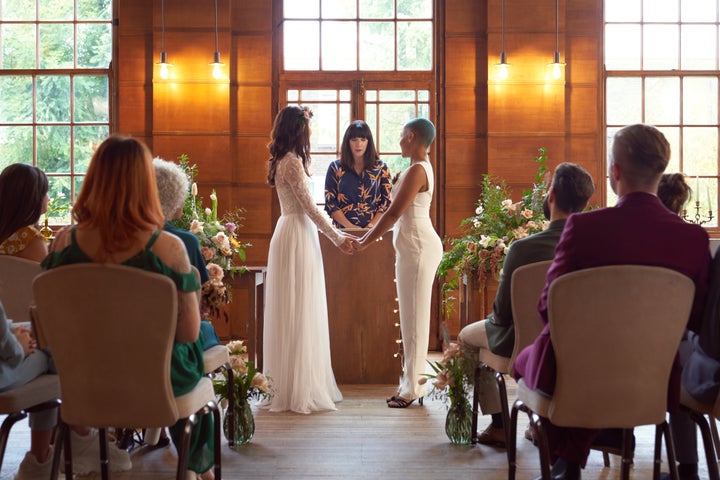 Dr Peter English, a consultant in communicable disease control and past chair of the BMA Public Health Medicine Committee, is also hesitant about putting a date on weddings, but believes we're looking at "well over a year" before the R rate is under control.
"This is a complicated one," he tells HuffPost UK. "Ideally, we'd have a first class test, track, trace, isolate and support programme in place. Anybody who has been anywhere near a case should isolate until we can be confident they're not infectious."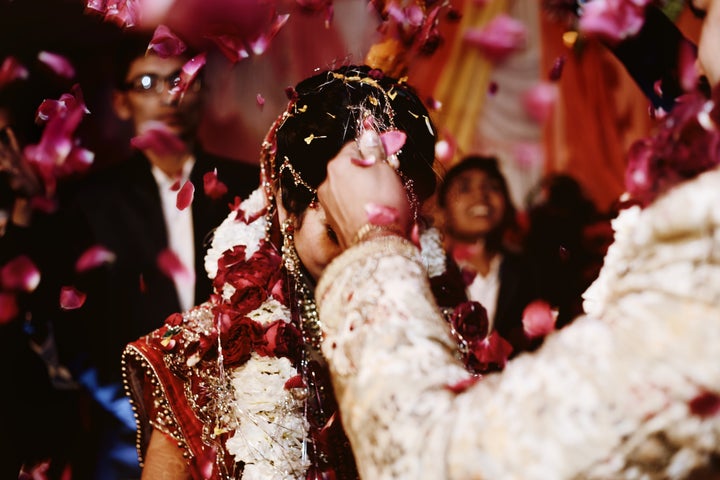 If vaccines can stop or reduce transmission, they may be able to reduce the R number to below one, and this will allow us to open up society, he explains. "But with the new, more transmissible variants, like the Kent B.1.1.7 variant, the number of people who are sufficiently immune to not transmit the disease has to be considerably higher, because the variant is more infectious."
If vaccines don't prevent infection and transmission, the virus will continue to circulate. Vaccinated people won't get seriously ill, but those who haven't been vaccinated will.
Research suggests vaccines are effective against serious illness, even among the new variants. But Dr English raises concerns about potential future mutations – which could cause further delays to weddings.
"Because the virus is continuing to replicate widely, it will continue to evolve and throw up new variants, with the possibility of variants arising that aren't susceptible to our current vaccines," he says.
We'll be able to develop vaccines against the new variants "reasonably quickly," he adds – but even at the fastest rate possible "quickly still means months".
Of course, that doesn't mean the government won't reopen weddings while Covid is still in circulation. Eventually, the virus may become part of our lives for the industry to resume.
"We'd need to learn to live with a certain level of annual morbidity and mortality from Covid-19 – like we do with flu – for our lives to return some level of 'normality', though the definition of this will vary between people," says Dr Tang.
Dr English adds that some of this will come down to political decision-making – "But we should have learned by now that introducing restrictions late and relaxing them too early is no good for the economy for more than a month or so; what will help in the medium- to long-term is controlling the virus effectively."