As 2019 draws to a close, we've already got our sights set on travel for next year. Some of the HuffPost newsroom already have their holidays booked, organised and firmly in the diary, while others are hoping to tick off some hot spots once the dust has settled on Christmas and the New Year.
Many of us are planning on limiting our trips abroad in 2020, travelling by train and car rather than by plane, or carbon offsetting flights in a bid to be more eco-friendly. And don't mention Brexit (but here's a guide to any concerns you might have about your passports, travel money and insurance).
From South Korea and Cape Town to some places closer to home like Corsica and Portugal, our writers and editors share where they'll be heading over the next 12 months – and what they plan to do once they get there.
Corsica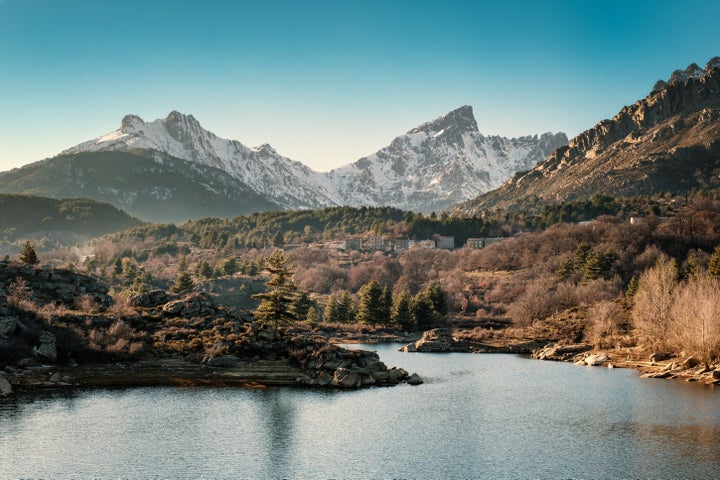 "My husband and I are taking our two small children to Corsica for Christmas and New Year. We got overwhelmed with the idea of finding the picture perfect winter scene for the holidays so went in the complete opposite direction. With two kids under the age of four, going somewhere off season is ideal as we are sort of a moving circus. The plan is to choose one thing a day – an approachable hike, a scenic train ride or a (chilly) day at the beach. With kids, keeping expectations low and manageable is key. The most memorable stuff usually ends up happening in the unplanned time anyway and the chaos is something funny to look back on." – Samara Mackereth, head of video
Ghana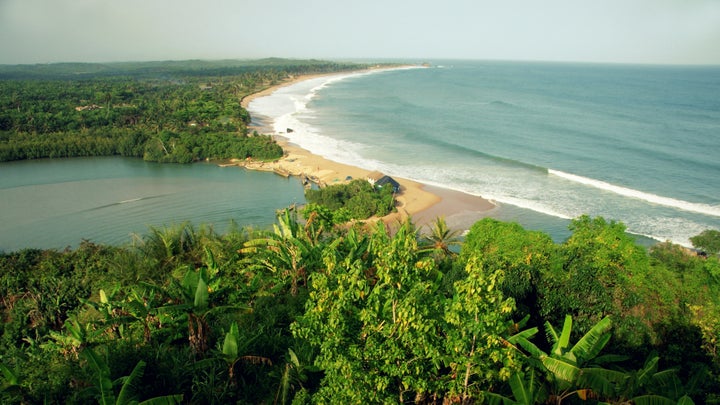 "I want to travel to Ghana to reconnect with my roots. My family are Jamaican but we are descendants of the Ashanti (Asante) tribe, one of the largest in the country. With each passing year, I always try to be my best self and participate in enriching activities. Ones that keep me grounded or, more to the point, don't.
When I visit, I'd like to learn some Twi – one of the native languages – and go and see the Cape Coast Castle, which is now a museum full of information about the country's history, the slave trade and local culture. Of course, there's far more to Black history than slavery. I'd go along to the Mole National Park to see the buffalo, elephants, and hippos; hit up as many beaches as I can, take in as much local knowledge as possible, y'know actually talk to people, and soak up the spirits of my ancestors. I cannot wait!" – Nadine White, news reporter
Slovenia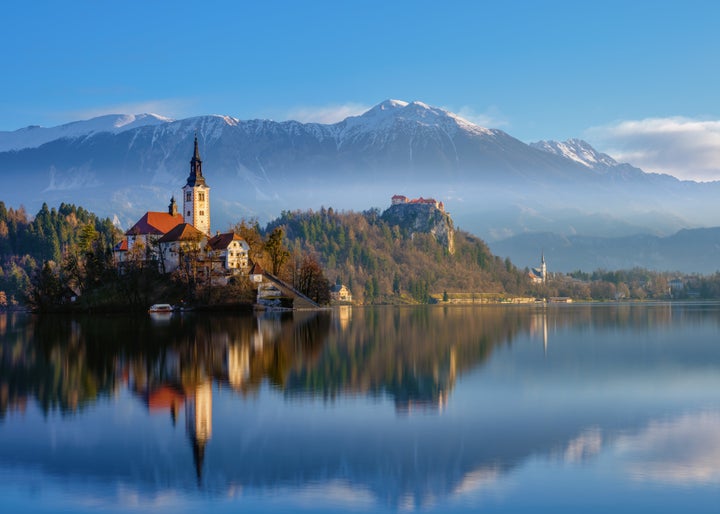 "After an epic US West Coast road tip in 2019, which I can't recommend highly enough, my partner and I need to pull in the purse strings in 2020 – not least because we're now saving for a wedding. I've got my heart set on a long weekend to Slovenia thanks to the dreamy photos of Lake Bled that multiple friends and colleagues have shared on Instagram in the past 12 months, plus I've heard it's seriously good value, too." – Rachel Moss, life reporter
Cape Town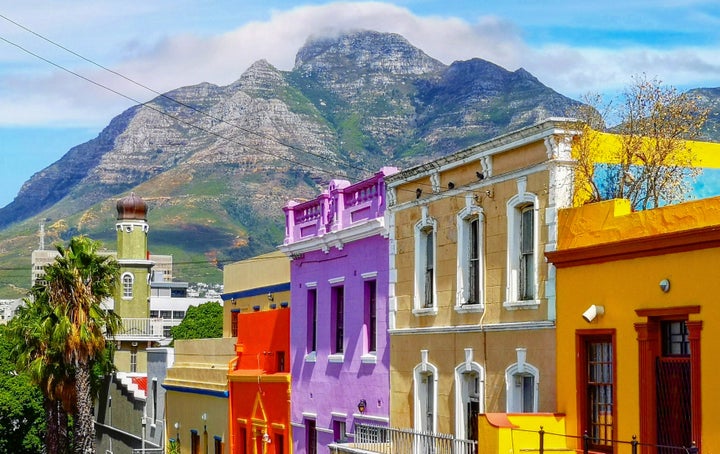 "We're having our first baby in May, so late January is probably our last chance to fly somewhere warm for a holiday on our own as a couple (I refuse to call it a "babymoon" as the phrase makes me want to vomit). I spent a long time googling "winter sun" and "places safe to go when you're 24 weeks pregnant", as well as asking friends, and Cape Town came very highly recommended.
It looks beautiful, guarantees hot weather in January, apparently has an incredible food scene and plenty of nearby countryside for us to explore. We plan to spend five days in the city then hire a car and drive around. We also love hiking, so somewhere with easy access to lovely walking routes, as well a big city we can explore on foot, is our kind of holiday. It's a long flight – over 11 hours – and I've used Fly Green, to offset the carbon cost. But I know it's likely to be our last long haul flight for a little while." – Jess Brammar, executive editor
Poland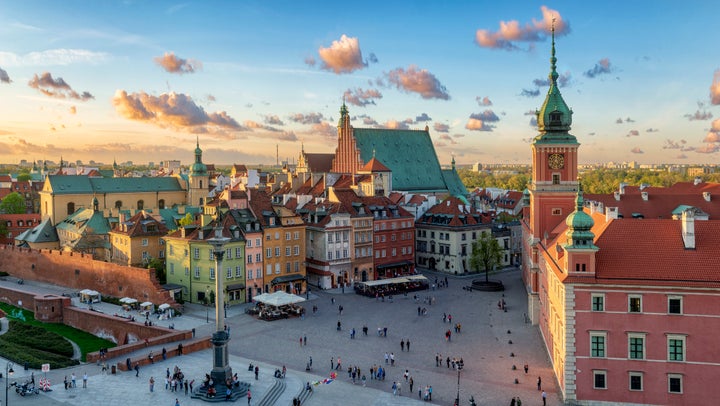 "Ten years ago, I went on a big, solo Interrail across Europe, visiting 17 cities in six weeks. As the trip went on, and I fell for each city more than the last, I started running out of time and Poland dropped off my itinerary. I've wanted to rectify this ever since – partly to stuff my face with pierogi (dumplings), but also to get my fill of Polish arts and crafts.
There's a Polish-owned shop in Brixton, near where I live, hung with pajaki straw chandeliers and my hope is to bring back a brightly coloured one of my own for my bedroom. And I'll try and go by train again, stopping off along on the way." – Nancy Groves, head of life
New Orleans and Nashville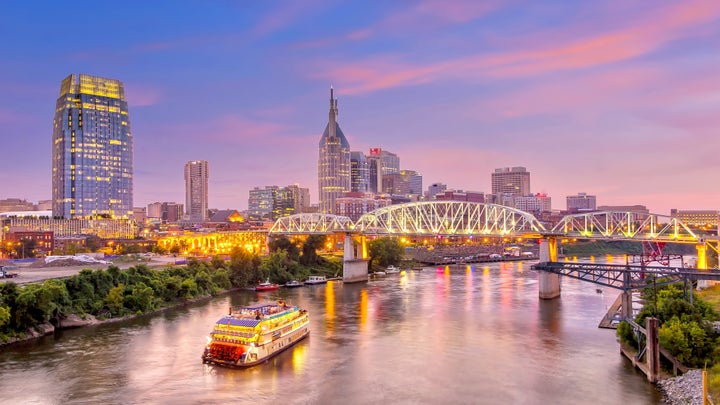 "I've been to the US a few times but only to coastal destinations like New York, Los Angeles, San Francisco and Portland. Now we're keen to do a proper Southern road trip, taking in the sights and the sheer scale of America. New Orleans has an amazing cultural history and significance, Nashville has two vital ingredients: country music and barbecue. I'm a huge American football fan too, so our hope is we can take in the atmosphere of an iconic college behemoth like Alabama or LSU." – Charlie Lindlar, commissioning editor, HuffPost UK Personal
South Korea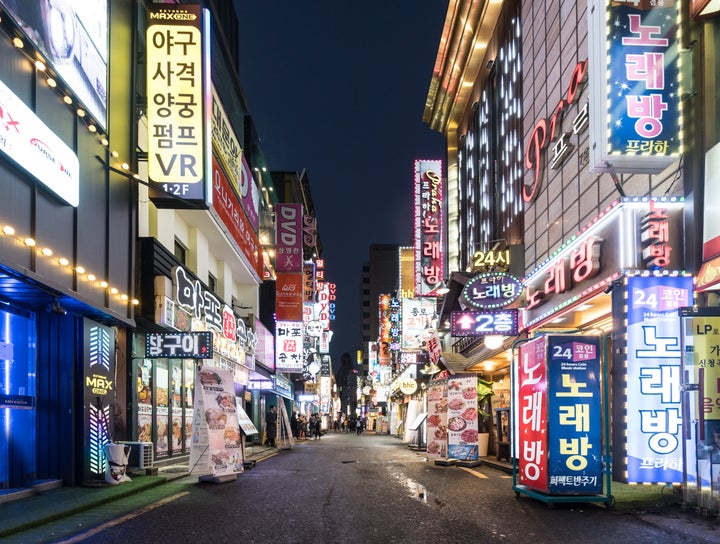 "After my travels in 2019 took me as far as Hong Kong and Macau, I'm planning on finally ticking off South Korea on my bucket list. As a beauty obsessive, I'd love to see the K-beauty scene up close, and browse the shops in Myeongdong, which have hundreds of brands you can't get in the UK.
I'd also love to eat a lot of Korean BBQ – I've only heard amazing things from friends who have been – as well as checking out the view from the Namsan Tower and Changdeokgung Palace, a UNESCO World Heritage Site, which was formerly the royal residence." – Louise Whitbread, HuffPost Finds reporter
New York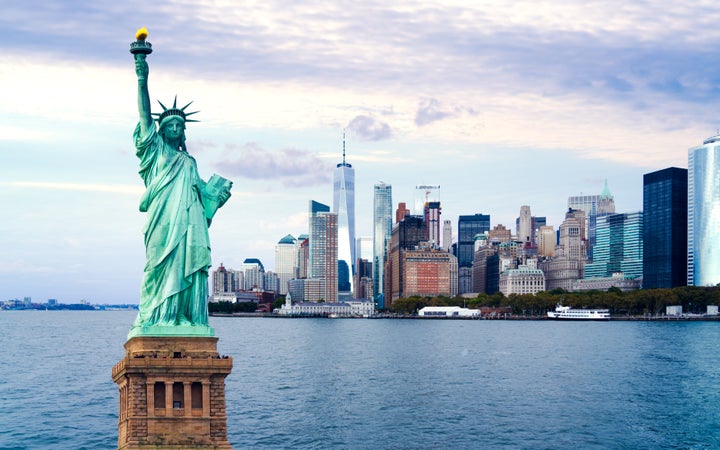 "New York is one of those dream destinations we've always fancied visiting and should have done before having kids – but didn't. Fast forward a few years, our twins are a bit older, and we thought we spied the perfect opportunity when a school trip to the US came along. We put their names down but the trip was heavily over-subscribed – one child got a place and the other didn't!
So we'll be taking our daughter with us while our son enjoys America with his classmates. She's a Friends fan and as excited as we are. What isn't there to do in New York? We can't wait to experience the impressive buildings, culture, shopping and the food of this incredible city. The only worry is five days simply won't be enough. So I guess we'll have to go back again some day." – Aasma Day, North of England correspondent
Portugal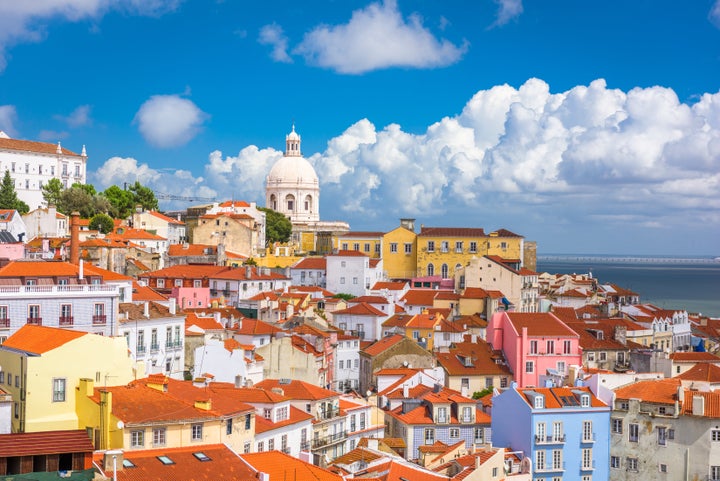 "Trying to limit my travel next year due to environmental concerns, I'm looking to see how far I can get by train. There's a possible route to Portugal that my friends and I are planning. We're hoping to peg it to something cultural (by which we mean a sporting event) and after that we'd be mainly trying to sample local life in the form of food and then try and discover the local night life rather than the tourist traps. You can't beat a good castle either, with Lisbon's Castelo de S.Jorge looking like it'd be an interesting place to amble about." –John Johnston, senior video producer
Slovakia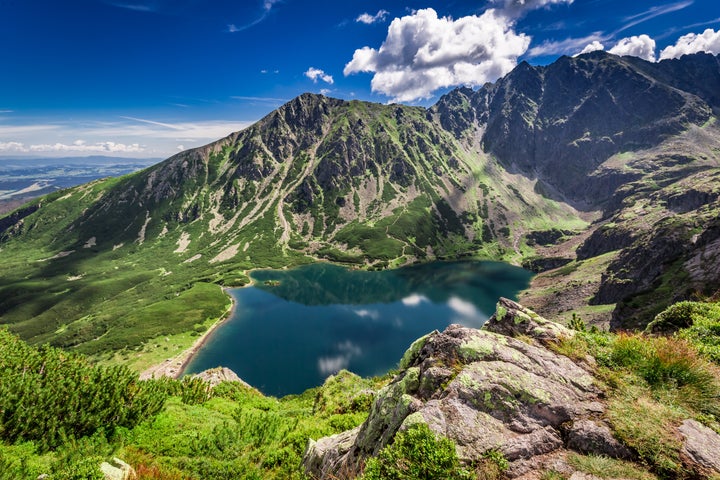 "I always seem to look far away to find holiday destinations, but this year – after a friend of a friend visited Slovakia and I saw this pics – I'm obsessed with going to High Tatras. The views are absolutely incredible and took my breath away even on a photo, so I can imagine it'd be even more incredible in person. The High Tatras are a mountain range along the border of northern Slovakia, so I'd love to do lots of walking there!" –Amy, assistant life editor
India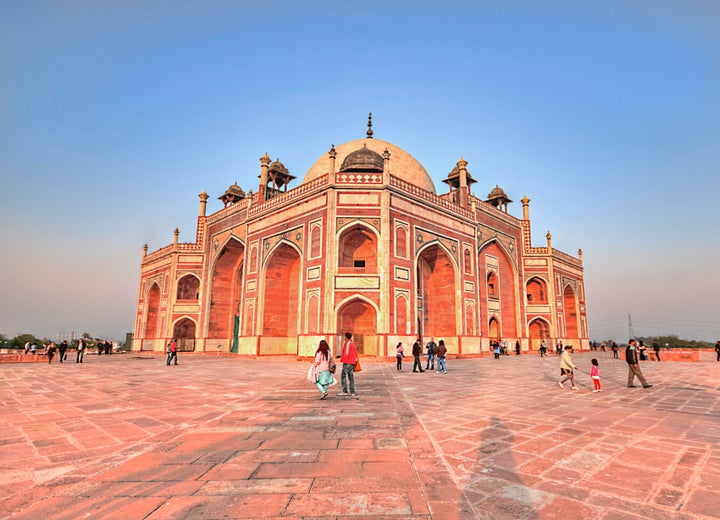 "I've been reading books and watching docs about India for so long that it feels quite surreal to know our flights are booked and we're actually going. We're planning on visiting four cities in the two weeks we are there: Delhi, Varanasi, Agra, and Jaipur. We'll be travelling everywhere by train, including a couple of overnight sleeper trips, which I am disproportionately excited about to the point that I have already made multiple spreadsheets detailing routes and timetables.
As it's our first time in the country we're more or less sticking to the well-trodden 'Golden Triangle', but all of the stops on our trip are so different I'm hoping we'll get to experience different aspects of the country. My favourite way to explore any city is just wandering around on foot – getting lost in the little side streets and stumbling across unexpected sights is the part I'm most looking forward to. That, and the food." –Sarah Turnnidge, news reporter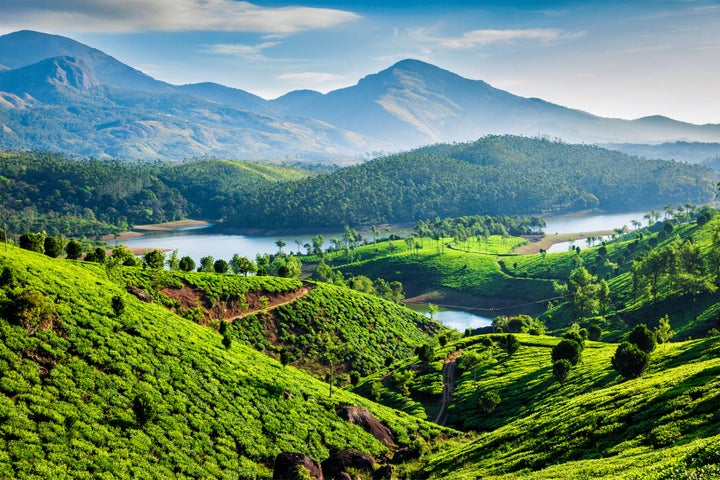 "I'm also going to travel around India by train. I've never been before and it seems a bit weird not to visit a country where one in seven of all people on the planet live. It's obviously a massive place and I want to actually see it rather than fly from place to place.
I'm going to stay away from the major cities and hopefully see more of the countryside, maybe do a bit of hiking. And it's so cheap - me and my friend are treating ourselves to a few days in a spa resort because it's the same price as one night in an average London hotel." –Chris York, senior editor