Home Secretary, Amber Rudd, described the neo-Nazi group as "a racist, anti-Semitic and homophobic organisation".
But with an estimated membership of just 100, you'd be forgiven for not even knowing who they are:
1) They believe praising Hitler is only 'a bit dodgy'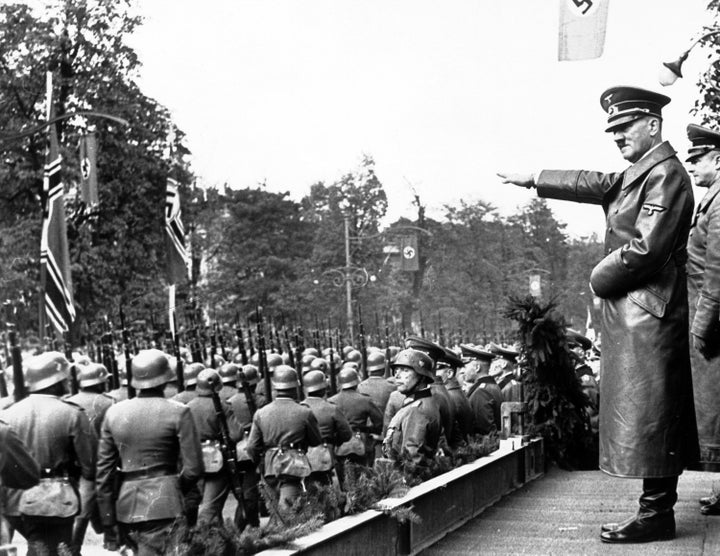 After replying "Oh God", he hurriedly tried to explain the context while admitting it did come across as "a bit dodgy".
"Those quotes are there for a very specific reason," he said. "If you look at the NSDAP [otherwise known as the Nazi Party] they were a political movement that were successful. Unfortunately as nationalists, we can't look at people like the Front Nationale in France or the BNP in this country and say we should emulate them because they haven't been successful.
"What has been a successful nationalist movement? Oh, it was [the Nazis]. If you look at these people, they were concerned about the economy, usury, international finance.
"That's why we're using [the Nazis]. They used it and they were able to gain power."
2) They want to 'make Britain white'... but they're not sure what 'white' means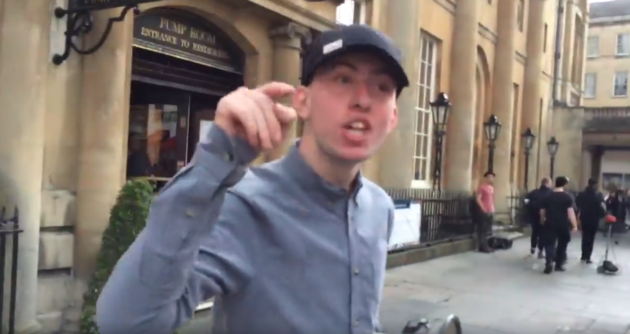 Davies was confronted by a woman and her daughter, and asked if the young girl should be "booted out".
When it was revealed the teenager was in fact mixed-race, Davies admitted he didn't know if she should be forced to leave Britain and could only respond that "she looks white to me".
3) They think this is an effective protest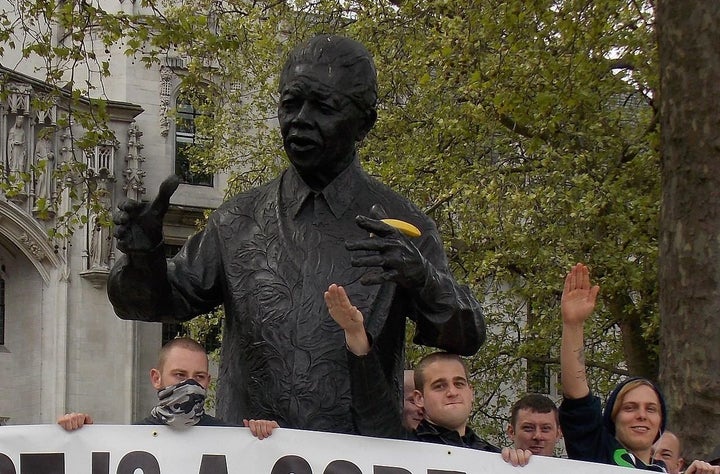 National Action defaced a statue of Nelson Mandela with a banana during a protest in Parliament Square in 2014.
The protesters also held up a banner that said: "Anti Racist Is A Code Word For Anti White".
4) When they do manage to organise a march... it ends like this
The event took place in August of last year and saw the group try and cancel the event 20 minutes before it was scheduled to begin.
5) Their view of history is... interesting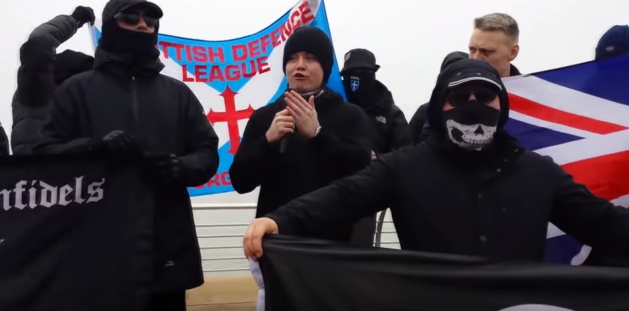 Strikingly, he believes Britain was on "the wrong side" during World War II and the Nazis had the right idea because they "were there to remove Jewry from Europe once and for all".
He also talked about "executing" the groups' enemies, told supporters that the UK had a "Jewish problem" and said the white race was the "superior race".
6) Their idea of a holiday is posing with Nazi salutes in a gas chamber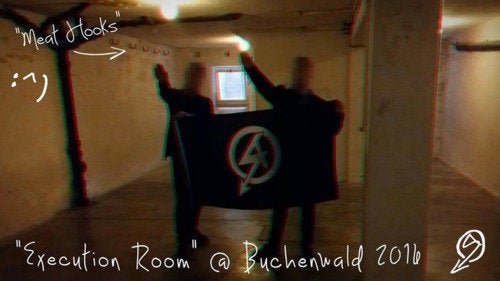 This picture from a now-deleted tweet shows two unidentified members of NA posing in a subterranean ante room of the former crematorium at Buchenwald concentration camp in Germany.
Nearly 50,000 people died at the camp under Nazi rule.
The tweet prompted outrage, particularly in Germany, where public displays of Nazi salutes are strictly forbidden under the country's postwar constitution.
British police launched an investigation into the incident.
7) They launched a 'Peado Hunt' despite one of their member's convictions against a teenager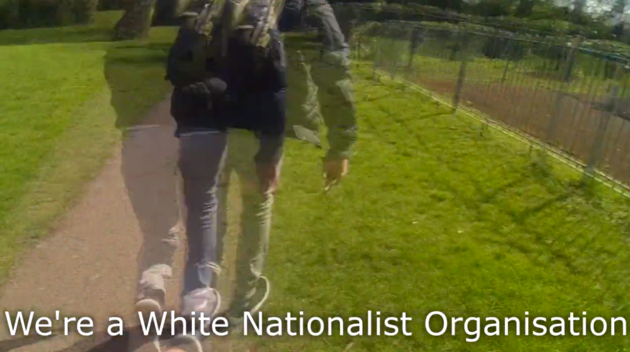 National Actions' targeting of paedophiles was somewhat "ironic", according to the charity Hope not Hate, given ones of its own members, Ryan Fleming, is a convicted sex offender.
Popular in the Community