Britain will leave the UK with or without a deal on October 31, Boris Johnson has repeatedly said.
Most MPs are desperate to avoid the UK crashing out on Halloween - which is just 73 days away - and some want parliament to be recalled immediately.
But given Johnson is prime minister, what will ending their summer break a week early actually achieve? And who has the power to do it?
We take a look at what is going on.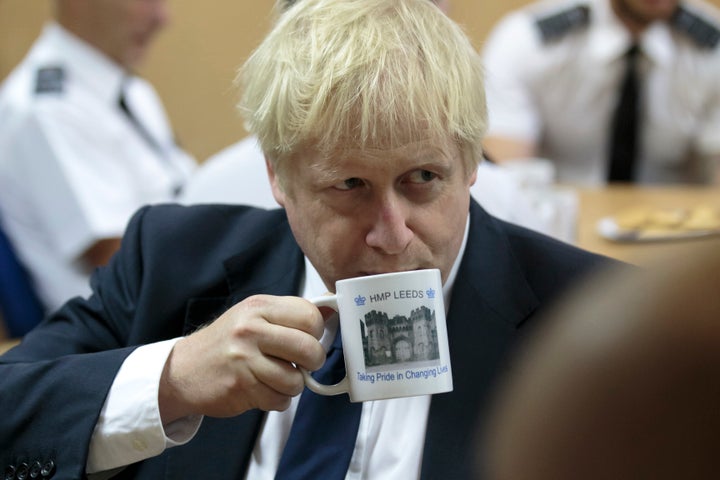 Who wants parliament to be recalled?
Green MP Caroline Lucas has sent a letter to Boris Johnson demanding the Commons' summer recess ends now.
MPs are not due to start sitting again until September 3. The government has the power to recall parliament if the country faces an event of major national importance.
The Brighton Pavilion MP says the threat of a no-deal Brexit, which Johnson refuses to rule out, means the UK faces a "national emergency" and that MPs must have a chance to scrutinise the new government.
The letter is signed by SNP, Lib Dem and Labour MPs and now has the backing of the shadow frontbench. "There's a need now to bring MPs back together again, because we need time now to really have a proper debate and discussion about this," John McDonnell, shadow chancellor, told the BBC on Monday morning.
Why now?
Johnson won power in July, just as summer recess approached, and has faced just three hours of scrutiny in the Commons.
The new prime minister wasted no time, however, in sacking almost the entire Cabinet and installing a new host of ministers all signed up to his "do or die" approach to Brexit.
The government's position is to leave without a deal if no new deal can be struck with Brussels that wins the backing of MPs.
Johnson has also refused to rule out suspending parliament - known officially as 'proroguing' parliament - to bar MPs from finding a way to tie his hands.
It comes as the government's Yellowhammer report was leaked to the media. It shows the extent of the damage crashing out without a deal could do to the UK, including months of logjams at ports, an immediate hard border in Northern Ireland and a hike in the cost of social care.
MPs fear time is running out to find a legal route to stop no-deal, especially given parliament will be in session for just a week before the political conference season starts.
They say Johnson has no mandate to wrench the UK out of the EU without a deal and that he and hardline Brexiteers are prepared to ignore parliament.
Can it be done?
Parliament has been recalled on numerous occasions in the past.
This has been for a range of reasons, including so MPs could discuss the so-called war on terror, the News of the World phone hacking scandal, Labour Jo Cox's murder at the hands of a far right terrorist and to pay tribute to Margaret Thatcher following the former PM's death.
The speaker, John Bercow, can recall parliament but it is usually done at the request of the government.
It follows a 2001 recommendation from the Hansard Society Commission on Parliamentary Scrutiny that "the speaker of the Commons should have the ability to recall Parliament at times of emergency".
If Conservative MPs begin to throw their weight behind calls, Johnson or Bercow may be forced to act.
What will it achieve?
MPs want the time to debate and vote on ways to stop a no-deal Brexit.
A number of ways this could be achieved have been touted over the summer.
One plan is for the opposition to table a motion of no-confidence in Boris Johnson or the government.
Jeremy Corbyn has suggested he would then put himself forward as a temporary caretaker PM who would avert no-deal and call an election. This would require Tory rebels, who have said they may be prepared to back a no-confidence vote, to back Corbyn and several have already ruled it out.
It has been suggested a separate unifying figure, such as Labour's Harriet Harman or the Conservative Remainer Ken Clarke, could stand instead, but Corbyn allies are unlikely to get on board with such a move.
To further complicate matters, it is unclear that Johnson could be compelled to resign in the face of losing a confidence vote. Such a refusal would trigger a constitutional crisis and could involve the Queen, who is officially the neutral head of state in a constitutional monarchy, having to step in.
Another plan to avert no-deal is for MPs to once again take control of the order paper in order to pass backbench legislation that forces Johnson to seek an extension of the Article 50 Brexit deadline.
What has Boris Johnson said and what next?
In short, the PM has said that parliament will not be recalled before September 3.
Pointing to the fact that MPs backed the official recess dates before the summer break, a Number 10 spokesman said on Monday: "The House of Commons agreed the date it would rise for summer recess, as well as its return on September 3 and this was passed by a majority of close to 200 MPs."
Johnson could, however, face further pressure in the coming days.
A Whitehall source also said on Monday that minister for no-deal Michael Gove would update MPs the first day that parliament returns.