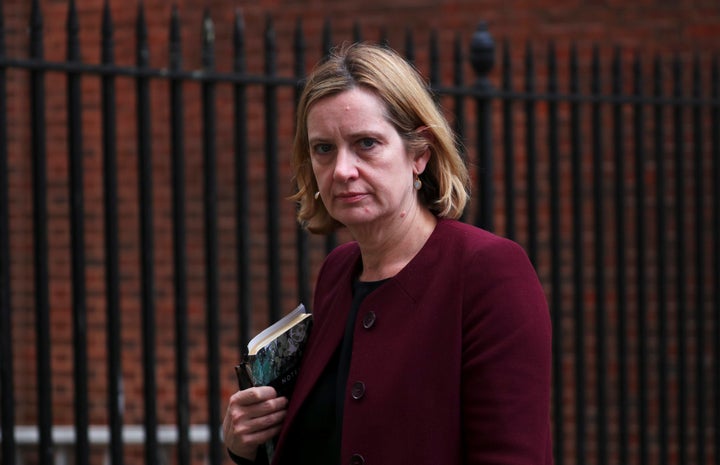 There are few moments more iconic in modern British history than the arrival of HMS Windrush.
When the Windrush docked in Essex in June 1948, it brought nearly five hundred Caribbean migrants to live, work and settle in Britain. By the 1960s that number had swelled to hundreds of thousands of people, who had answered a call to fill jobs here, and had travelled from Britain's old West Indian colonies to make their lives in the mother country.
Life for these families was often tough, yet for the most part Brits from all backgrounds found a way to make it work. This was the generation who helped build the NHS. They contributed so much to making the country affluent again after the chaos of war. They made the country a far richer place in every sense.
We are rightly proud of this history. And until a few months ago, there was no reason to imagine there were any questions over the right of these families to be here, and their place as our friends and neighbours.
Then the first stories started to appear in the press, about how some children of the Windrush generation were being barred from hospital treatment because they were not considered to British, or even being detained by immigration officials and told they had to leave the country. What was going on?
On the eve of the Commonwealth Heads of Government Meeting in London, the government started to try and get to grips with the problem.
"I know that there is a growing sense of anxiety among some people in the Windrush generation, who came here from Commonwealth countries in the Caribbean, about their immigration status here in the UK," wrote the immigration minister Caroline Nokes, adding: "I want to give them some reassurance, because we have absolutely no intention of asking anyone to leave who has the right to remain here."
Nokes has apologised and promised new Home Office systems to advise anyone worried that they might be caught up in the issue. This was followed by the home secretary, Amber Rudd, who confirmed that Windrush families had every right to live in the UK and promised MPs that there will be no fee for this application.
This is all very welcome, but more can be done. The question over which Windrush children have already been detained or deported, and how to make sure they get fairness and justice, is especially pressing.
As MPs from across the House of Commons, we don't believe it is acceptable to leave such uncertainty hanging over families who have contributed so much. We congratulate the steps taken by ministers so far to right this wrong, and urge them to keep working on this issue even after the headlines have faded away.
Steve Double is the Conservative MP for St Austell and Newquay
Kate Green is the Labour MP for Stretford and Urmston and Chair of the APPG Migration
Tim Farron is the Lib Dem MP for Westmorland and Lonsdale