Police are investigating a claim that a women in a hijab was attacked on a college campus in the wake of the US election result.
A Muslim San Diego State University (SDSU) student was allegedly robbed on campus in a hate crime attack by two men who "made comments about President-Elect Trump and the Muslim community".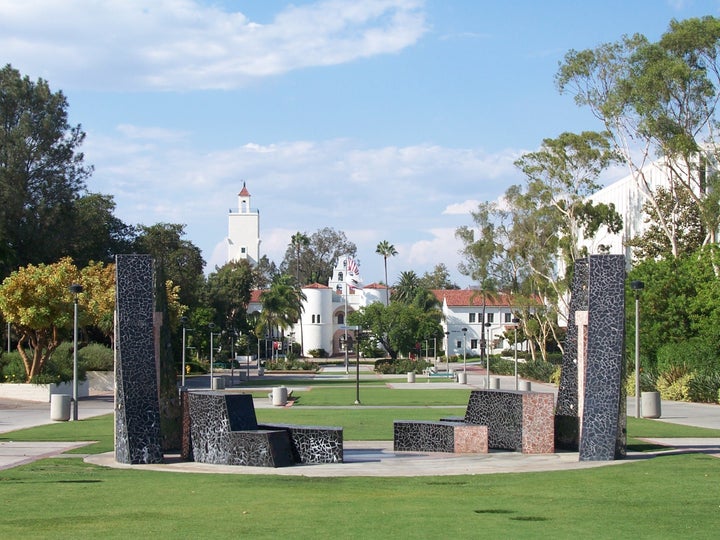 According to campus police, the woman was accosted in the stairwell of a campus parking building by the pair, thought to be in their mid-twenties, who took her purse, bag and car keys.
The student left the area to report the attack. By the time police arrived, her car was missing.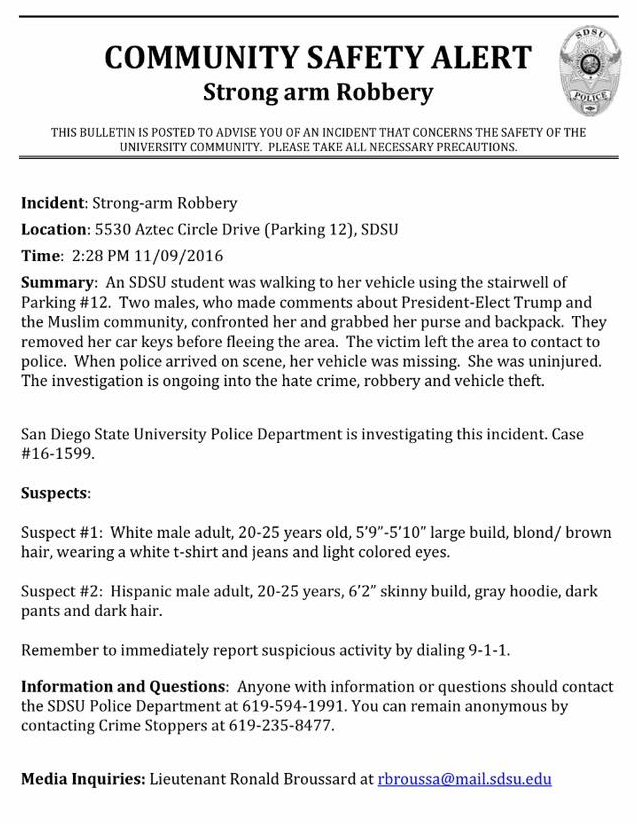 On their Facebook page, the SDSU Muslim Student Association said the victim was "wearing a hijab and full Islamic garb".
In a statement, the university's president Elliot Hirshman told students said such incidents were "destructive to the spirit of our campus".
"We condemn this hateful act and urge all members of our community to join us in condemning such hateful acts," Hirshman wrote.
This article has been updated to remove reference to an alleged incident in Louisiana which police now say was fabricated by the purported victim.
Related