Would you travel abroad and pay thousands of pounds to ensure you could choose between giving birth to a baby boy or girl?
Parents have been debating the issue after 'Big Brother' star Josie Gibson said she would consider gender selection treatment in the future because she wants her second child to be a daughter.
Gender selection is illegal in the UK, but is available – at a cost – in several countries around the world, including the US. The pricey procedure involves doctors testing IVF embryos to determine their sex, before placing the preferred gender in the mother's womb.
"I would do it," Gibson said on ITV's 'Loose Women', where she appeared with her baby son. "Before I'd say, 'oh just get what you're given' but now I really want a baby girl."
The 2010 'Big Brother' winner previously revealed she gave birth to son Reggie-James after her waters broke during a dance-off at her baby shower.
Of gender selection, she said: "I heard you can go to America and get one for about £10,000 so it'd take a bit of a saving. But I think if you've got a boy and a girl you don't have to mess around and have loads then."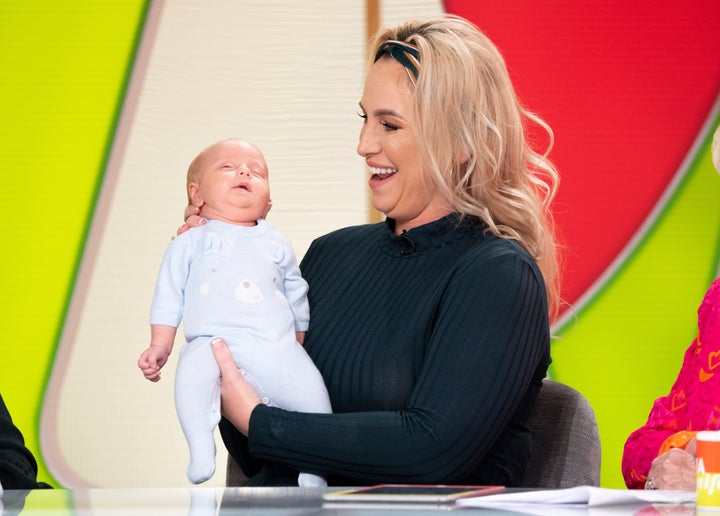 Mum-of-two Asha Adutwim, from Birmingham, told HuffPost UK she wouldn't have the treatment herself.
"I believe that everyone is entitled to do what they want to do and what they want to achieve but for me personally, having an operation/undergoing treatment to control what gender our child will be is a step too far and I wouldn't do it myself," she said. "This may be because of my beliefs, morals, ethics, upbringing and religion and this is where it will differ for everyone and what choices we make in life as to what we deem acceptable and not."
But others on Twitter told us they didn't have any reservations about gender selection.
American model and presenter Chrissy Teigen previously revealed she and husband John Legend selected to have a girl after undergoing IVF for fertility issues.
While Yvonne Voller said: "If they want a little girl and have the money good on them. It's nobody's business, it's not cheap."
Siobhan Freegard, founder of parenting community ChannelMum.com, said it may seem "controversial" for celebs to express a preference over gender, but they're not alone.
"A recent study by ChannelMum.com revealed four in five mums say a gender preference is normal - but still taboo to talk about," she told HuffPost UK. "Our study showed twice as many mums want baby girls over boys and some gender selection clinics report nine in 10 UK couples are choosing girls over boys. But boy or girl - every child is a blessing but the issue of gender disappointment is something we need to talk about and bring into the open.
"With mums and dads often at odds about the gender the really want, one parent will usually end up disappointed so we have to ensure families have the support they need to bond with their baby. It's worth remembering a child isn't their gender - they are their own people with their own personality. So whatever the gender, let your child be who they are, not what you hoped them to be."