Last year several councils proposed to solve the homeless problem in England and Wales by fining rough sleepers up to £1000. In response to this, a new survey which was polled by YouGov has found that 61% of people in London believe that the number of homeless people is increasing. In another survey of Londoners, housing was the most important issue and there is a housing crisis in the capital.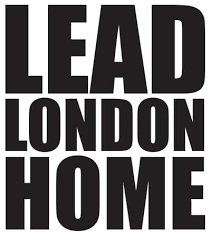 In response to the importance of housing a new campaign called Lead London Home has been launched this month. This campaign highlights the link between homelessness and imprisonment. In a report in 2015, Matt Downie from the homeless charity Crisis explained how homeless people need additional support and "any move to criminalise sleeping rough could simply create additional problems to be overcome". A number of suggestions have been made by the campaign Lead London Home, however these have not illustrated what is known about the link between homelessness and women in prison.
People are homeless for many reasons, however in places such as London the cause for homelessness is now an economic and political problem. The scope of the problem has been recognised within other countries around the Western World and there is a consensus that housing should be central to the provision of a range of services. The problem of homelessness is complex for example with young female offenders a study has found high levels of association between homelessness, alcohol and drug use (Wincup et al, 2003). In order to illustrate the complexity of homelessness and potentially many people can be affected; an organisation called Coalition for homeless in the United States has produced a diagram.
The majority of research which links homeless and imprisonment focuses on women leaving prison. The prison service has recognised within their policy documents that issues relate to having or maintaining a house to return to. Imprisonment has also been linked to the closure of tenancy agreements and arranging accommodation on release (2012). While it is known that there are examples of support and advocacy for prisoners leaving prison, the housing crisis is likely to increase the likelihood of homelessness on release. A substantial proportion of women claim they find it difficult to get accommodation on release (Hollin and Palmer,2006) and this will affect not only the women concerned but also their children, health and wellbeing.
Remand prisoners have a right to housing advice and maintenance of housing. It appears that this is not widely known about and research found that only 32% of prisoners were aware of this support. In a survey conducted by the Prison Inspectorate in England and Wales, a female prisoner claimed, 'housing advice is there for you to go to, but it takes too long. You could be homeless before you get any help' (HMIP, 2012).
Pregnant women in prison:
Unlike other women in prison, pregnant women are categorised as a priority for housing. There is no data about how many pregnant women there are in prison however it is known that many women serve very short sentences. The shortages of housing highlighted by recent surveys in London, illustrate difficulties for women leaving prison. This issue of applying to a local authority for housing is complex. For example in a recent consultation document it was explained that women will need a local connection for being housed and there is limited housing available (Elizabeth Fry Charity, 2013).
The homeless crisis is complex. Homelessness has been associated with the cause of imprisonment due to non-compliance of fines, mental health, drugs and other social or welfare issues.
The situation such as a lack of housing in places like London or the loss of a job could mean that many more people are in a position where they will be dealt with by the criminal justice system rather than through social or welfare services. Despite some prisoners having an entitlement to housing when they leave prison, the situation has been summed up by a manager of a prison in an Inspection Report who claimed, "accessing the housing agencies isn't a problem, but getting a house is!" (Criminal Justice Joint Inspection, 2011). In 2013, a woman was forced to live in tent after being released from prison because of a lack of housing support during her custody. This study by Dr Vickie Cooper found that many people are being disqualified from housing due to rent areas, anti-social behaviour or making themselves intentionally homeless. This was explained in a report for the Howard League called 'no fixed abode: the implications for homeless people in the criminal justice system. The recommendation by Cooper (2013) was that the provision of appropriate accommodation for women who are within the criminal justice system should be a priority. Despite current campaigns which are raising the profile of homelessness, these issues are not mentioned. The intention of this blog is to support researchers and practitioners who are dealing with complex issues on a daily basis with women in prison or women in the criminal justice system. This blog has highlighted the agenda for women in prison in 2016.